Charleston Neck Injuries From Car Accident Lawyer
If you or a loved one has sustained a neck injury in a car accident, you understand how much pain they cause. The force of an impact even at slow speeds is usually great enough to suddenly jolt the neck and cause it to snap in one or more directions. This can cause different types of injuries and a lot of pain.
The neck is particularly vulnerable to injury in a car accident because it lacks the muscle support that other parts of the body have. Simple physics is to blame for a lot of the damage; the neck is not meant to move as it does in an accident.
The portion of the spine that is in the neck is called the cervical spine and contains the seven uppermost vertebrae.
Whiplash —Probably the most common neck injury is whiplash, which is a most often caused by a rear-impact accident. When the neck is suddenly snapped in a back-and-forth motion the bones, ligaments, muscles and nerves of the neck can be damaged.
Whiplash can cause stiffness of the neck and pain that becomes worse with movement. Headaches that start from the base of the skull are common too as is numbness, tingling and/or pain in the arms, shoulders and upper back region. Less common but still associated with whiplash are blurred vision, tinnitus, memory and concentration problems and sleep issues.
Symptoms of whiplash should become apparent shortly after the accident, but the full impact of the injury may not be felt right away. Living with chronic pain presents its own set of issues as well, such as depression, irritability and much more.
Whiplash can also be called a sprain or a strain or a hyperflexion-hyperextension injury, but it is only one type. It is important to not downplay this injury as it has the potential to cause significant and chronic pain.
Strains and Sprains —The soft tissues of the neck can be sprained or strained. This will cause pain, stiffness, muscle spasms and limited mobility.
Herniated Discs —Sandwiched between each of the cervical vertebrae is a soft, spongy disc that provides cushioning. These discs are prone to shifting when subjected to a sudden impact, which can cause compressed nerves and pain. These may also be called budging, slipped or ruptured discs.
Herniated discs are sometimes responsible for muscle spasms as well.
Pinched Nerves —The cervical spine is home to nerves that go down each arm. When a nerve is pinched after an accident by a herniated disc or other injuries, there can be intense pain, weakness or numbness in the neck, shoulders and/or arm.
Pinched nerves in the neck are known as cervical radiculopathy. The pain and loss of function or sensation caused by pinched nerves will radiate down the arms, along the path the affected nerve takes.
Painful Injuries Can Change Everything
Neck injuries can affect every part of your life. Depending on the type and severity of the injury, a person with a neck issue may need immobilization with a neck brace, prescription medications for pain, injections, physical therapy, chiropractic care or more.
The daily pain caused by an injured neck can be debilitating. You may no longer be able to do the things you once loved. You could be left unable to work for an extended period or indefinitely. A neck injury can change everything. There is no part of life left unaffected by a serious injury and chronic pain.
When you or a loved one is suffering with neck pain sustained in a car accident you deserve to be compensated for your suffering and the impact on your finances and quality-of-life.
Request a free consultation with one of the professional and caring attorneys at Steinberg Law Firm if you feel you may have a case. If your accident and resulting injury was caused by another person's negligence, you may potentially be compensated for your medical bills, lost wages and earning potential, pain and suffering, and other losses or expenses.
WE HAVE RECOVERED OVER $500 MILLION FOR CLIENTS IN THE LAST 10 YEARS, INCLUDING:
Leaders in the Legal Industry
Steinberg attorneys have been awarded numerous distinctions, such as Super Lawyers, Best Lawyers in America by U.S. News & World Report, Gedney M. Howe, Jr. Award for Outstanding Public Service, the SC Leadership in Law award, and has been voted Best Workers' Comp Firm in SC, among other distinctions.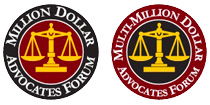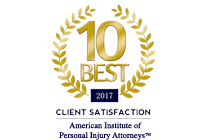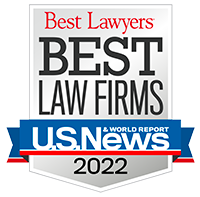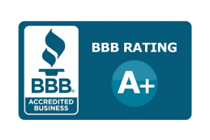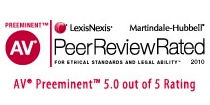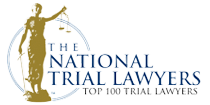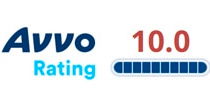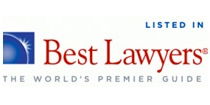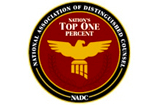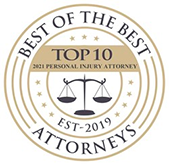 They have amazing lawyers!
They have worked on an impossible situation and exceeded all expectations in the resulting settlements. I would recommend the Steinberg Law Firm to anyone and everyone!
- Susan
My experience was excellent
From the first consultation to the end of my case I was kept updated step by step. My attorney worked hard for me and got me more than what I expected.
- Vanessa
I never felt like I was alone
My lawyer and his Paralegal were right with me the entire case. I never felt like I was alone. At every turn they were in my corner. Someone recommended me to Steinberg law firm and I gladly would do the same for someone else.
- Mike
I couldn't have asked for better
The people from the Steinberg group are top-notch. They handled my case extremely well, I couldn't have asked for a better performance. Thank you all so much for all you did for me.
- Brian
I am grateful for them!
At my worst, they honestly and carefully protected and defended my family on multiple levels. I'm a client for life and the integrity of this law firm is unmatched. Thank You Steinberg Law Family!!!
- Brandy
The people are thoughtful and professional
Questions and concerns always get answered and concerns are taken care of. Thank you all at Steinburg for a good experience and for showing me that you care about your clients.
- Joan
The best law firm
This the best law firm anyone could ever deal with. Mr. Pearlman will work hard to get everything that is owed to you. It was a pleasure to have been represented by this firm.
- Rena
A wonderful experience
Had a wonderful experience with Mr. Pearlman and his team. Thank you very much for your diligence and expertise.
- Meagan
I highly recommend them
They work as a team providing the best referrals and assistance to accomplish what my family and I needed. I highly recommend them because you won't be disappointed.
- Erika