Summerville Personal Injury Lawyers
Have you been involved in a personal injury accident and sustained serious injuries? If so, do not wait to connect with a Summerville personal injury lawyer. Carrying the burden of trying to get medical assistance while dealing with pushy insurance companies is not something you should do alone. The Steinberg Law Firm is in your corner. We can help you file a personal injury claim to obtain fair compensation from the negligent party that caused your accident.
Pursuing Compensation in a Personal Injury Case
An accident can leave you trying to recover from painful injuries while dealing with various emotional and financial consequences. Whether you have been injured in a car accident, suffered a workplace injury or had a slip and fall accident in a grocery store, you have the right to seek damages for your injuries.
The Summerville personal injury lawyers at the Steinberg Law Firm want to help you hold the parties who were responsible for your accident accountable. Personal injury cases involve identifying negligence.
In order to have a strong claim for negligence, you must prove that the at-fault party had a duty of reasonable care toward you, that duty was breached, and the breach caused your injuries. You have to show that you suffered real losses because of the accident. Under South Carolina law, injured individuals can receive several different types of damages:
• Economic: Medical expenses, lost earnings, property damage, rehabilitation and round-the-clock care all fall into this category.
• Non-economic: These damages are for intangible losses such as pain and suffering, loss of companionship, emotional distress and inconvenience.
• Punitive: Awarded in rare cases to punish the at-fault party for any behavior that stands out as particularly egregious.
Personal Injury Damage Caps in Summerville
If you have been injured in an accident, you may be eligible to receive compensation for medical expenses, property damage and other losses. However, there are limits to certain types of damages.
In medical malpractice lawsuits, damages for pain and suffering are capped at $350,000 for one defendant and at a $1.05 million limit if there is more than one defendant. Additionally, punitive damages in personal injury cases are capped to the greater of three times the actual damages, or $500,000.
It is important to note that damage caps do not apply to all personal injury cases in Summerville. Your attorney from the Steinberg Law Firm can assess your situation during your free consultation.
Time Limits for Personal Injury Claims in South Carolina
The statute of limitations for Summerville personal injury cases allows up to three years from the date of the injury for claimants to file a lawsuit. If you do not file before the three years are up, the case is automatically dismissed. Our experienced personal injury lawyers are aware of court deadlines and will make sure to take legal action within sufficient time.
Steps to Take After an Accident
If you have been hurt in an accident, you may be wondering how to start a personal injury claim. The first thing to do is take care of your physical and mental wellbeing. You should also reach out and contact a Summerville personal injury lawyer as soon as possible to preserve your right to file a claim for your injuries.
Here are some other things you should do in order to support your personal injury claim:
• Seek medical treatment for your injuries
• Go to all doctor's appointments and follow-up visits
• Collect evidence by writing notes and taking photos of your injuries
• Keep track of medical bills, lost wages and time off work
• Obtain contact information of witnesses
• Document all conversations with others involved in the accident
• Avoid giving statements to insurance companies until you consult a lawyer
• Do not admit fault
South Carolina's Shared Fault Rules
Personal injury cases can be complex as there may be multiple parties at fault for an accident. In some Summerville personal injury claims, the defendant may argue that you are totally at fault or partially to blame for the incident that resulted in your injuries. South Carolina's modified comparative negligence rules apply to cases that involve shared fault.
The amount of compensation a plaintiff is entitled to may be reduced by their percentage of legal liability for the accident. If a claimant is more than 50 percent to blame, they cannot collect compensation from other at-fault parties. The personal injury lawyers at Steinberg Law Firm aim to ensure that our clients have minimal negligence attributed to them in order to recover maximum compensation
How a Summerville Personal Injury Lawyer Can Help You After an Accident
The Steinberg Law Firm can help you deal with the negligent behavior that caused your accident in the first place. We will do everything we can to get fair and equitable compensation for you.
Your Summerville personal injury lawyer will advise you of your legal rights, address your concerns, answer all your questions and help you deal with insurance companies. Personal injury law is not simple and each case hinges on the evidence available. Having a capable and experienced attorney representing your interests benefits your case and helps ensure you receive the damages you deserve.
Contact the Steinberg Law Firm Today
The Steinberg Law Firm's Summerville personal injury attorneys pledge to thoroughly review your case and guide you through the legal process of making a claim, from case evaluation to settlement or court. We have been voted the best law firm in Summerville by readers of the Summerville Journal Scene. If you suffered a personal injury in an accident, call us today for a free case review. Call 843-720-2800 or contact us through our online form.
WE HAVE RECOVERED OVER $500 MILLION FOR CLIENTS IN THE LAST 10 YEARS, INCLUDING:
Leaders in the Legal Industry
Steinberg attorneys have been awarded numerous distinctions, such as Super Lawyers, Best Lawyers in America by U.S. News & World Report, Gedney M. Howe, Jr. Award for Outstanding Public Service, the SC Leadership in Law award, and has been voted Best Workers' Comp Firm in SC, among other distinctions.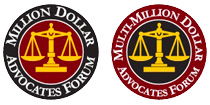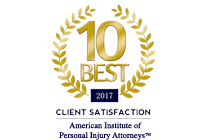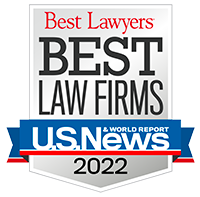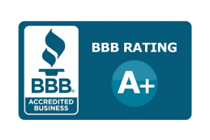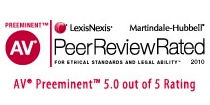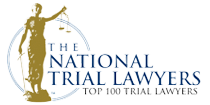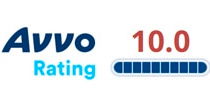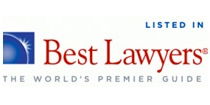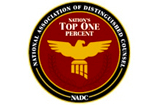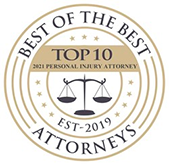 They have amazing lawyers!
They have worked on an impossible situation and exceeded all expectations in the resulting settlements. I would recommend the Steinberg Law Firm to anyone and everyone!
- Susan
My experience was excellent
From the first consultation to the end of my case I was kept updated step by step. My attorney worked hard for me and got me more than what I expected.
- Vanessa
I never felt like I was alone
My lawyer and his Paralegal were right with me the entire case. I never felt like I was alone. At every turn they were in my corner. Someone recommended me to Steinberg law firm and I gladly would do the same for someone else.
- Mike
I couldn't have asked for better
The people from the Steinberg group are top-notch. They handled my case extremely well, I couldn't have asked for a better performance. Thank you all so much for all you did for me.
- Brian
I am grateful for them!
At my worst, they honestly and carefully protected and defended my family on multiple levels. I'm a client for life and the integrity of this law firm is unmatched. Thank You Steinberg Law Family!!!
- Brandy
The people are thoughtful and professional
Questions and concerns always get answered and concerns are taken care of. Thank you all at Steinburg for a good experience and for showing me that you care about your clients.
- Joan
The best law firm
This the best law firm anyone could ever deal with. Mr. Pearlman will work hard to get everything that is owed to you. It was a pleasure to have been represented by this firm.
- Rena
A wonderful experience
Had a wonderful experience with Mr. Pearlman and his team. Thank you very much for your diligence and expertise.
- Meagan
I highly recommend them
They work as a team providing the best referrals and assistance to accomplish what my family and I needed. I highly recommend them because you won't be disappointed.
- Erika