Goose Creek Personal Injury Attorneys
If you have been involved in a serious personal injury accident, it is crucial that you contact a Goose Creek personal injury lawyer. While South Carolina law provides a way for accident victims to recover for their injuries, the process is complex and adversarial. Insurance companies frequently try to take advantage of often injury victims in the wake of an accident, and it is essential that you have someone advocating on your behalf.
At the Steinberg Law Firm, LLC, we represent accident victims and their families in all types of Goose Creek workers' compensation and personal injury claims, helping them recover for their injuries. Our knowledgeable and compassionate attorneys have over 170 years of combined legal experience handling Goose Creek injury claims and possess the knowledge and professionalism to handle your case from beginning to end with the utmost care and consideration. We have recovered over $500 million for our clients, and we look forward to helping you pursue the compensation you deserve. While no law firm can win every case, we proudly apply the same level of care and dedication to every client we serve.
Statistics Section
Car Accident Statistics:
In 2018, there was one South Carolina traffic accident every 3.7 minutes.
• A fatal collision occurred every 9 hours
• A motorist died every 8.5 hours
• Someone was injured every 13.8 minutes
In 2018:
• There were 1,036 people killed in South Carolina car accidents
◦ Approximately half of all accident victims who died in car accidents were not wearing their seatbelts.
• There were 168 pedestrians killed in South Carolina car accidents
• There were 22 pedestrians killed in South Carolina car accidents
Over the past five years, the number of fatal South Carolina car accidents has increased from 756 in 2014 to 969 in 2018.
Slip and Fall Statistics:
• In 2016, about 9.2 million people were treated in hospitals for fall-related injuries.
• Falls are the leading cause of death in older adults.
• Each year, 30 percent of older adults report falling. This amounts to about 30 million falls each year.
• In 2016, 697 workers died in fall-related accidents, and another 48,000 missed at least a day of work after falling on the job.
• One out of five falls results in a serious injury, such as a head injury or broken bones.
• Over 800,000 people are hospitalized each year due to fall-related injuries.
• The most commonly reported type of injuries are head injuries and hip fractures.
• Falls are the most common cause of traumatic brain injuries (TBIs)
• In South Carolina, 67 out of every 100,000 people will die as a result of fall-related injuries.
Work Injury Statistics:
According to the National Safety Council, the leading causes of non-fatal workplace accidents are:
• Overexertion (280,000 accidents)
• Slips, trips and falls (240,000 accidents)
• Coming into contact with an object or equipment (235,000 accidents)
• Transportation accidents (50,000 accidents)
• Workplace violence (44,000 accidents)
• Exposure to harmful chemicals (40,000 accidents)
The five occupations with the highest rate of annual fatalities:
1. Drivers, sales workers and truck drivers
2. Farmers, ranchers and others in the agricultural industry
3. Grounds maintenance workers
4. Roofers
5. Aircraft pilots and flight engineers
Types of Goose Creek Personal Injury Claims
As the old saying goes, "accidents happen." However, the reality is that the vast majority of Goose Creek personal injury cases result from one or more parties' negligence. Accidents can – and often do – happen during the most routine daily activities. Dropping the kids off at school, shopping for groceries, undergoing a routine medical procedure – each of these seemingly mundane activities can result in severe and irreversible injuries when another's negligence is involved.
At the Steinberg Law Firm, we represent accident victims in a wide range of personal injury cases, including the following:
• Car accidents
• Medical malpractice
• Slip and falls
• Dog bites
• Intentional acts of violence
• Wrongful death claims
• Head and spine injuries
• Amputations
• Nursing home abuse and neglect
• Dog bites
• Defective products
• Workplace injuries
Most personal injury cases are based on the legal theory of negligence. To establish a Goose Creek negligence claim, an accident victim must establish four elements:
1. The other party owed them a duty of care;
2. Through some action or failure to act, the other party violated the duty of care;
3. The breach of the duty resulted in the accident victim's injuries; and
4. The accident victim suffered some type of legally recognizable harm, such as physical or emotional injury.
While several state and federal laws can work in your favor during a personal injury lawsuit, there is an equal number of rules governing how these claims must be brought. For example, generally, South Carolina gives accident victims three years from the date of injury to file a lawsuit against another party. Additionally, certain types of personal injury claims, such as Goose Creek medical malpractice cases, require an accident victim to comply with additional procedural requirements. To best understand your rights, and what is required of you, it is advised that you work with a dedicated personal injury attorney. The attorneys at the Steinberg Law Firm can help guide you through the process and ensure that your case complies with all applicable laws and court rules.
Damages in a Goose Creek Personal Injury Lawsuit
The compensation available to an accident victim through a Goose Creek personal injury case will vary on a case-by-case basis. However, South Carolina generally provides for two main types of damages, economic and non-economic damages.
Economic damages are those for which a monetary value can easily be determined. For example, common types of economic damages include:
• Past medical bills
• Future medical expenses
• Lost wages
• Decrease in earning capacity
Non-economic damages are less tangible than economic damages in that they require some element of subjectivity determining their value. Common types of South Carolina non-economic damages include:
• Pain and suffering
• Mental anguish
• Humiliation
• Disfigurement
• Loss of reputation
• Emotional distress
• Loss of enjoyment of life
• Physical impairment
• Inconvenience
• Loss of consortium (involving a spousal relationship)
• Loss of society and companionship (involving a relationship with others)
Although non-economic damages are less concrete in terms of their value, these damages will often exceed economic damages in many Goose Creek injury lawsuits.
Occasionally, an accident victim will be partially at fault for their injuries. However, those who fear that their own actions played a role in the accident causing their injuries should not be deterred from pursuing a claim. This is because South Carolina uses the "modified comparative fault" doctrine when determining which accident victims can recover for their injuries. Under this doctrine of law, an injured party can recover against other at-fault parties as long as the injured party's negligence does not exceed the total negligence of the other parties combined. In other words, an accident victim can still bring a claim against another party if they were less than 51 percent at fault. However, if a judge or jury determines that an injury victim is partially at fault, the court will reduce that party's damages award by their percentage of fault.
In some instances, South Carolina law places a cap on the total amount of damages an accident victim can obtain. Damage caps in South Carolina apply in cases against charitable institutions and government entities. In addition, there are caps on non-economic damages in medical malpractice cases, including some cases brought against nursing homes.
The Goose Creek personal injury lawyers at the Steinberg Law Firm will effectively pursue maximum compensation for your injuries, regardless of the type of case or whom it is filed against.
Discuss Your Injuries With an Experienced Goose Creek Personal Injury Attorney Today
If you have been hurt, our Goose Creek personal injury lawyers want to help. We represent clients in all types of injury claims, including those involving slip-and-falls, car accidents, medical malpractice, nursing home abuse, construction defects and wrongful death. Our team of attorneys are skilled negotiators as well as aggressive litigators and can seamlessly switch between those roles, as necessary.
At the Steinberg Law Firm, our attorneys have over 200 years of collective experience handling almost every type of personal injury case imaginable. Given this broad base of experience, chances are, we have handled a case just like yours. To learn more about how we can help you pursue a claim for compensation based on the injuries you or your loved one has sustained, call 843-720-2800, or contact us through our online form.
WE HAVE RECOVERED OVER $500 MILLION FOR CLIENTS IN THE LAST 10 YEARS, INCLUDING:
Leaders in the Legal Industry
Steinberg attorneys have been awarded numerous distinctions, such as Super Lawyers, Best Lawyers in America by U.S. News & World Report, Gedney M. Howe, Jr. Award for Outstanding Public Service, the SC Leadership in Law award, and has been voted Best Workers' Comp Firm in SC, among other distinctions.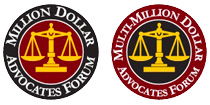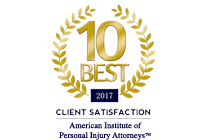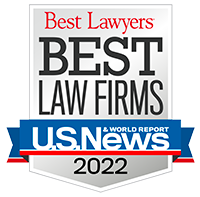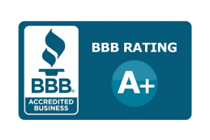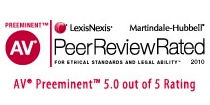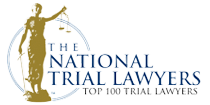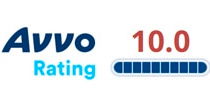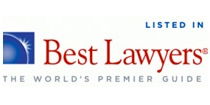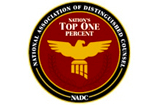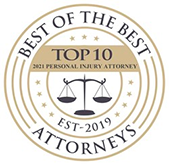 They have amazing lawyers!
They have worked on an impossible situation and exceeded all expectations in the resulting settlements. I would recommend the Steinberg Law Firm to anyone and everyone!
- Susan
My experience was excellent
From the first consultation to the end of my case I was kept updated step by step. My attorney worked hard for me and got me more than what I expected.
- Vanessa
I never felt like I was alone
My lawyer and his Paralegal were right with me the entire case. I never felt like I was alone. At every turn they were in my corner. Someone recommended me to Steinberg law firm and I gladly would do the same for someone else.
- Mike
I couldn't have asked for better
The people from the Steinberg group are top-notch. They handled my case extremely well, I couldn't have asked for a better performance. Thank you all so much for all you did for me.
- Brian
I am grateful for them!
At my worst, they honestly and carefully protected and defended my family on multiple levels. I'm a client for life and the integrity of this law firm is unmatched. Thank You Steinberg Law Family!!!
- Brandy
The people are thoughtful and professional
Questions and concerns always get answered and concerns are taken care of. Thank you all at Steinburg for a good experience and for showing me that you care about your clients.
- Joan
The best law firm
This the best law firm anyone could ever deal with. Mr. Pearlman will work hard to get everything that is owed to you. It was a pleasure to have been represented by this firm.
- Rena
A wonderful experience
Had a wonderful experience with Mr. Pearlman and his team. Thank you very much for your diligence and expertise.
- Meagan
I highly recommend them
They work as a team providing the best referrals and assistance to accomplish what my family and I needed. I highly recommend them because you won't be disappointed.
- Erika