North Charleston Brain Injury Attorney
Knowledgeable South Carolina Personal Injury Lawyers Help Accident Victims Pursue Full Compensation for Their Head Injuries
Head trauma, including concussions, traumatic brain injuries and brain damage, often result in irreversible and life-changing injuries. While some brain injuries will improve over time, many accident victims must live with lingering effects for the rest of their lives. These injuries take a toll not only on the person suffering from the head injury, but also their family. In the wake of a brain injury, families must deal with the financial, emotional and psychological toll of the injury.
At the Steinberg Law Firm, our respected North Charleston brain injury lawyers have been advocating on behalf of injury victims for more than 95 years. Since 1927, we have handled all types of personal injury and medical malpractice claims, including those cases involving serious head trauma. Given our extensive hands-on experience, we have a firm grasp of this nuanced area of law and possess the litigation and negotiation skills to successfully bring your claim.
What Is a Brain Injury?
The brain is one of the most critical structures in the human body, responsible for cognition, movement, speech, among other things. A brain injury occurs when the brain experiences trauma that impacts how it functions. Head injuries come in many forms, and range in severity. Some of the most common types of head injuries include:
• Traumatic brain injuries – The term traumatic brain injury, or TBI, refers to all head injuries that disrupt the brain's normal function. Each year, nearly 300,000 people are hospitalized due to TBIs, and almost 13.5 million people live with a TBI-related disability. A TBI can be caused by blunt force to the head or a penetrating injury.
• Concussions – A concussion is characterized by a swift and sudden movement of the head in which the brain collides with the inside of the skull. Some concussions are minor, and may cause no long-term damage. However, a recent study indicates that more than half of all people who suffer a concussion experience post-concussion syndrome, which may result in sleepiness, dizziness, loss of memory, difficulty concentrating and anxiety.
• Contusions – When the head experiences a sudden a direct impact, it may cause a contusion, which is a bruise on the brain's surface. By definition, a contusion results in a loss of consciousness for at least 15 minutes, accompanied by damage to the brain.
• Penetrating injuries – Also referred to as an open head injury, a penetrating injury occurs when an object pierces the outer layer of the meninges. Open head injuries are frequently the result of a high-velocity object coming into contact with the head, such as during a car accident or slip-and-fall accident.
All brain injuries carry the potential to cause irreversible damage. However, the extent of the damage is often not immediately apparent. Thus, it is critical for anyone who experienced head trauma to seek immediate medical attention.
Common Causes of Brain Injuries
Brain injuries can occur in just about any aspect of everyday life. The following are some of the most common causes of head injuries:
• Slip-and-falls
• Workplace accidents
• Car accidents
• Motorcycle crashes
• Truck wrecks
• Sports injuries
Those suffering from a brain injury may be entitled to monetary compensation for their injuries through a South Carolina personal injury lawsuit.
Contact a Dedicated North Charleston Brain Injury Lawyer for Immediate Assistance
If you or someone in your family has recently sustained a severe head injury, reach out to the skilled North Charleston brain injury lawyers at the Steinberg Law Firm. For more than 95 years, we have been aggressively pursuing compensation on behalf of injury victims. As a result of this extensive experience, our team of personal injury attorneys is well-suited to help you hold those who are responsible for your injuries accountable. Call our law offices today at 843-720-2800 to speak with one of our experienced team members about what our Charleston brain injury lawyers can do for you.
WE HAVE RECOVERED OVER $500 MILLION FOR CLIENTS IN THE LAST 10 YEARS, INCLUDING:
Leaders in the Legal Industry
Steinberg attorneys have been awarded numerous distinctions, such as Super Lawyers, Best Lawyers in America by U.S. News & World Report, Gedney M. Howe, Jr. Award for Outstanding Public Service, the SC Leadership in Law award, and has been voted Best Workers' Comp Firm in SC, among other distinctions.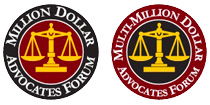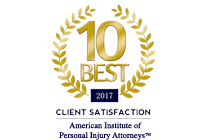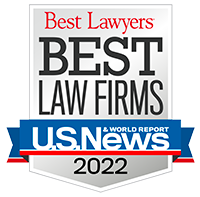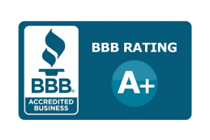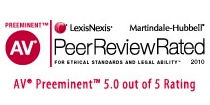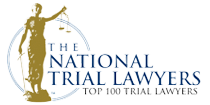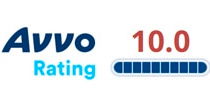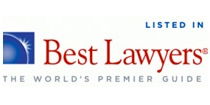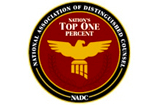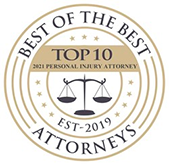 They have amazing lawyers!
They have worked on an impossible situation and exceeded all expectations in the resulting settlements. I would recommend the Steinberg Law Firm to anyone and everyone!
- Susan
My experience was excellent
From the first consultation to the end of my case I was kept updated step by step. My attorney worked hard for me and got me more than what I expected.
- Vanessa
I never felt like I was alone
My lawyer and his Paralegal were right with me the entire case. I never felt like I was alone. At every turn they were in my corner. Someone recommended me to Steinberg law firm and I gladly would do the same for someone else.
- Mike
I couldn't have asked for better
The people from the Steinberg group are top-notch. They handled my case extremely well, I couldn't have asked for a better performance. Thank you all so much for all you did for me.
- Brian
I am grateful for them!
At my worst, they honestly and carefully protected and defended my family on multiple levels. I'm a client for life and the integrity of this law firm is unmatched. Thank You Steinberg Law Family!!!
- Brandy
The people are thoughtful and professional
Questions and concerns always get answered and concerns are taken care of. Thank you all at Steinburg for a good experience and for showing me that you care about your clients.
- Joan
The best law firm
This the best law firm anyone could ever deal with. Mr. Pearlman will work hard to get everything that is owed to you. It was a pleasure to have been represented by this firm.
- Rena
A wonderful experience
Had a wonderful experience with Mr. Pearlman and his team. Thank you very much for your diligence and expertise.
- Meagan
I highly recommend them
They work as a team providing the best referrals and assistance to accomplish what my family and I needed. I highly recommend them because you won't be disappointed.
- Erika