North Charleston Dog Bite Accident Lawyer
South Carolina personal injury lawyers work diligently to help the victims of animal attacks recover the compensation they deserve
While dogs may be known as "man's best friend," that is not always the case. In fact, current estimates suggest that there are more than 4.5 million dog bites each year in the United States. That is more than 1,000 people receiving treated for dog bites every day. The average medical costs associated treating a North Charleston dog bite exceeds $18,000. In part this is due to the frightening fact that one in five dog bites will become infected.
At the Steinberg Law Firm, we help the victims of North Charleston animal attacks recover compensation for their injuries. Dog bite cases present various challenges, and our dedicated team of personal injury advocates understands these challenges as well as how to overcome them. Over the past 95 years, we have developed a successful approach to dog attack cases, and look forward to meeting with you to discuss how we can help you recover the compensation you deserve for what you have been through.
Proving Liability in a North Charleston Dog Bite Case
Dog attacks are more common than most people believe. Due to the frequency of dog bites, most states, including South Carolina, have special laws on the books addressing these cases. For example, South Carolina dog bite law allows a victim to recover for injuries caused by a dog, other than a bite. For example, if a dog chases someone and causes them to fall. Thus, there is no requirement that a dog actually bite an accident victim.
As a general rule, South Carolina dog owners face strict liability for the actions of their pets. This means that a dog bite victim does not need to show that the animal's owner knew that the dog was dangerous, or prove that the dog had attacked someone in the past. This applies regardless of whether the attack occurred in a public place or on private property. In other words, there is no requirement to prove the owner was negligent in any way. There are, however, two situations in North Charleston dog bite cases that may result in an owner not being liable for a dog bite.
The first is if the person who was attacked by the dog "provoked or harassed" the animal. For example, someone who teases a dog they believe to be in a fenced in yard may have problems recovering from the owner if the dog were to escape and attack them. In these cases, an animal owner can only avoid liability if they are able to establish that the provocation was the proximate cause of the dog attack. The second reason why an owner may avoid liability in a North Charleston dog bite case is if the victim as trespassing at the time of the attack.
Those who have been injured in a North Charleston dog bite case should reach out to a dedicated injury attorney for immediate assistance. While strict liability may make proving liability easier than it would otherwise be, there are frequently other hurdles that come up along the way making the process more challenging.
Call To Set Up a Free Consultation with a Dedicated North Charleston Dog Bite Attorney
If you or a loved one has been injured in a North Charleston animal attack, call the Steinberg Law Firm today for a free case review. Steinberg Law Firm's dog bite accident lawyers are prepared to assist and support you through each step in the recovery process to help you obtain full and fair compensation for your injuries. We have successfully been helping accident victims and their families pursue the compensation they deserve for over 95 years, and look forward to working with you. To learn more, and to schedule a free consultation with an attorney, call 843-720-2800. You can also reach us through our online form.
WE HAVE RECOVERED OVER $500 MILLION FOR CLIENTS IN THE LAST 10 YEARS, INCLUDING:
Leaders in the Legal Industry
Steinberg attorneys have been awarded numerous distinctions, such as Super Lawyers, Best Lawyers in America by U.S. News & World Report, Gedney M. Howe, Jr. Award for Outstanding Public Service, the SC Leadership in Law award, and has been voted Best Workers' Comp Firm in SC, among other distinctions.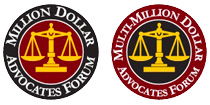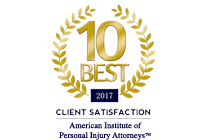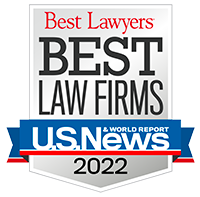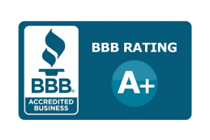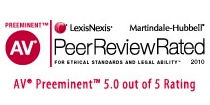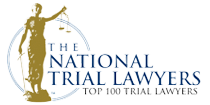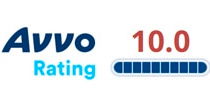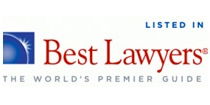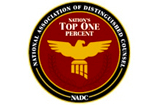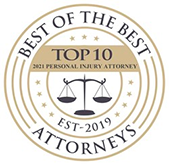 They have amazing lawyers!
They have worked on an impossible situation and exceeded all expectations in the resulting settlements. I would recommend the Steinberg Law Firm to anyone and everyone!
- Susan
My experience was excellent
From the first consultation to the end of my case I was kept updated step by step. My attorney worked hard for me and got me more than what I expected.
- Vanessa
I never felt like I was alone
My lawyer and his Paralegal were right with me the entire case. I never felt like I was alone. At every turn they were in my corner. Someone recommended me to Steinberg law firm and I gladly would do the same for someone else.
- Mike
I couldn't have asked for better
The people from the Steinberg group are top-notch. They handled my case extremely well, I couldn't have asked for a better performance. Thank you all so much for all you did for me.
- Brian
I am grateful for them!
At my worst, they honestly and carefully protected and defended my family on multiple levels. I'm a client for life and the integrity of this law firm is unmatched. Thank You Steinberg Law Family!!!
- Brandy
The people are thoughtful and professional
Questions and concerns always get answered and concerns are taken care of. Thank you all at Steinburg for a good experience and for showing me that you care about your clients.
- Joan
The best law firm
This the best law firm anyone could ever deal with. Mr. Pearlman will work hard to get everything that is owed to you. It was a pleasure to have been represented by this firm.
- Rena
A wonderful experience
Had a wonderful experience with Mr. Pearlman and his team. Thank you very much for your diligence and expertise.
- Meagan
I highly recommend them
They work as a team providing the best referrals and assistance to accomplish what my family and I needed. I highly recommend them because you won't be disappointed.
- Erika