Mt. Pleasant Truck Accident Lawyer
Truck Accident Lawyer in Mt. Pleasant, South Carolina
Commercial trucks have the potential to cause tremendous damage during a collision. Tractor-trailers weigh tens of thousands of pounds when fully loaded. Their sheer size can amplify the severity of injuries and property damage a person suffers in a crash. Because truck accidents involve complex commercial vehicle regulations, having experienced legal representation is vital. If you have been injured in a collision with a large truck, a qualified Mt. Pleasant truck accident attorney can help you obtain compensation.
Tens of Thousands of People Are Injured in Truck Accidents Each Year
In 2018, there were 4,951 people killed and around 151,000 people injured in truck accidents nationwide, marking a 1 percent increase in deaths and 2 percent rise in injuries from 2017. A whopping 72 percent of people who were injured in large truck accidents in 2018 were occupants of other vehicles, while 26 percent were truck occupants. Two percent were pedestrians, bicyclists and other nonoccupants.
In 2018, South Carolina had 122 large trucks involved in fatal crashes which made up 2.5 percent of the nationwide truck accident fatality total. Truck accidents accounted for 8.3 percent of all fatal collisions in the state that year, lower than the national average of 9.4 percent.
How Steinberg Law Firm Can Help You
Steinberg Law Firm understands that a truck accident can turn your life upside down, leaving you with piles of medical bills. Our Mt. Pleasant truck accident attorneys are dedicated to obtaining fair compensation for your injuries.
Liable parties often try to avoid paying their share of compensation. Trucking companies have large teams of lawyers fighting their cases. Steinberg Law Firm is not afraid to stand up to them and hold negligent parties accountable for their actions.
Our truck accident lawyers will thoroughly investigate your crash, gather detailed evidence and track down witnesses. Everything from skid marks at the scene of an accident to video surveillance can play an important part in building your claim. We will negotiate on your behalf and prepare for trial if necessary.
Truck Accident Compensation
Truck accident victims should not have to shoulder the financial burden that results from a collision they did not cause. If you have been injured by a semi-truck, you can pursue compensation from the responsible party. Here are some of the most common types of damages awarded in truck accident cases:
• Medical expenses including hospitalization, surgery and medications
• Property damage to your vehicle and any items inside
• Lost wages from missing work during recovery
• Future lost wages arising from a long-term disability
• Emotional distress
• Pain and suffering
Punitive damages may be awarded in especially serious cases to punish a negligent driver and trucking company for reckless conduct, such as drunk driving. A truck accident lawyer can help you calculate the full extent of damages you deserve.
Causes of Mt. Pleasant Truck Accidents
Negligence is often to blame for truck accidents. Truck drivers who are distracted or fail to follow safety regulations can cause major collisions. Trucking companies that do not properly maintain their vehicles create dangerous situations for others on the road.
What makes truck accidents different from other motor vehicle collisions is how big trucks are and the regulations that govern the trucking industry. Some leading causes of truck accidents include:
• Truck driver negligence: Distracted driving, driving under the influence of alcohol or drugs, and reckless driving are all examples of negligent driver behavior.
• Speeding: Because semi-trucks are so heavy, a driver traveling at a high rate of speed will find it difficult to stop in time when trying to avoid a crash.
• Poor truck maintenance: Truck owners are responsible for conducting regular inspections and proper maintenance. Mechanical failures such as faulty brakes or old tires can be dangerous.
• Improper loading: Not strapping down cargo properly can cause a truck to become unstable. Shifting loads or overloading can lead to drivers losing control of their truck.
• Falsified logbooks: Under federal law, semi-truck drivers are allowed to drive only a certain number of hours in a day. It is illegal to change the hours in a logbook to make it seem like a driver is following the rules.
• Poor weather: Weather such as rain, high winds or snow can create hazardous road conditions for large trucks. Drivers may find it hard to maintain control of their truck on slick roads.
Semi-Truck Accident Injuries
Fully loaded tractor-trailers can weigh up to 80,000 pounds, which mean they can cause severe damage in a crash. Many truck accidents involve multiple vehicles and catastrophic injuries. They are also more likely to result in death than ordinary motor vehicle accidents.
Victims may even be left with permanent disfigurement and long-term disabilities. No matter the injury, you deserve full compensation to cover your losses. Truck accidents can cause:
• Cuts, scrapes and bruises
• Neck and back injuries
• Traumatic brain injuries
• Broken bones
• Loss of limbs
• Internal injuries and organ damage
• Burns
Talk to a Truck Accident Lawyer at Steinberg Law Firm
If you have been seriously injured in a truck accident in Mt. Pleasant, South Carolina, contact the truck accident lawyers at Steinberg Law Firm right away to find out about the possibility of obtaining compensation. Call us today to learn more.
WE HAVE RECOVERED OVER $500 MILLION FOR CLIENTS IN THE LAST 10 YEARS, INCLUDING:
Leaders in the Legal Industry
Steinberg attorneys have been awarded numerous distinctions, such as Super Lawyers, Best Lawyers in America by U.S. News & World Report, Gedney M. Howe, Jr. Award for Outstanding Public Service, the SC Leadership in Law award, and has been voted Best Workers' Comp Firm in SC, among other distinctions.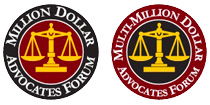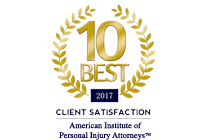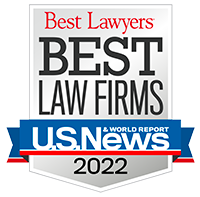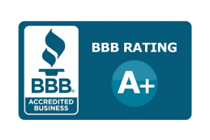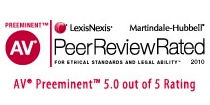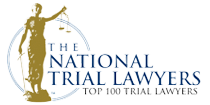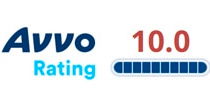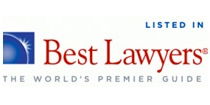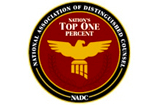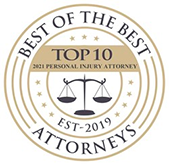 They have amazing lawyers!
They have worked on an impossible situation and exceeded all expectations in the resulting settlements. I would recommend the Steinberg Law Firm to anyone and everyone!
- Susan
My experience was excellent
From the first consultation to the end of my case I was kept updated step by step. My attorney worked hard for me and got me more than what I expected.
- Vanessa
I never felt like I was alone
My lawyer and his Paralegal were right with me the entire case. I never felt like I was alone. At every turn they were in my corner. Someone recommended me to Steinberg law firm and I gladly would do the same for someone else.
- Mike
I couldn't have asked for better
The people from the Steinberg group are top-notch. They handled my case extremely well, I couldn't have asked for a better performance. Thank you all so much for all you did for me.
- Brian
I am grateful for them!
At my worst, they honestly and carefully protected and defended my family on multiple levels. I'm a client for life and the integrity of this law firm is unmatched. Thank You Steinberg Law Family!!!
- Brandy
The people are thoughtful and professional
Questions and concerns always get answered and concerns are taken care of. Thank you all at Steinburg for a good experience and for showing me that you care about your clients.
- Joan
The best law firm
This the best law firm anyone could ever deal with. Mr. Pearlman will work hard to get everything that is owed to you. It was a pleasure to have been represented by this firm.
- Rena
A wonderful experience
Had a wonderful experience with Mr. Pearlman and his team. Thank you very much for your diligence and expertise.
- Meagan
I highly recommend them
They work as a team providing the best referrals and assistance to accomplish what my family and I needed. I highly recommend them because you won't be disappointed.
- Erika