Mt. Pleasant Medical Malpractice Attorneys
Doctors can be the difference between life and death for their patients. They take an oath to protect their patients and are held to high standards. There is no room for mistakes or sloppiness in the field of medicine and should a patient be hurt by the negligence of a medical professional, there could be serious consequences.
If you or a loved one was harmed by a medical mistake in Mt. Pleasant, South Carolina, you could be entitled to recover compensation for damages. You need an attorney who understands the complexities of a medical malpractice case. Contact the Steinberg Law Firm for a free consultation with an experienced malpractice lawyer today.
What Is Medical Negligence?
Medical negligence is the third leading cause of death in the United States. It is defined as a failure by a hospital, doctor, nurse or other care provider to uphold the duty of care that is owed to all patients. In other words, it is an unintentional and preventable mistake or oversight that cause harm to a patient.
Medical providers are humans, of course, and they make mistakes sometimes. Not every error will result in a lawsuit or malpractice claim. However, they must be held to a high professional standard to protect public safety and health.
To qualify as an instance of medical negligence or malpractice worthy of legal action, there must have been:
• A duty of care owed to the patient by the professional
• A breach of that duty of care
• Harm done to the patient because of the breach, such as injury or death
• Damages suffered by the patient and their family as a result
Examples of Medical Negligence
Making a simple mistake in another profession is usually harmless but it can have catastrophic consequences for a medical professional. Medical malpractice can be many things. Not every instance of medical negligence will warrant legal action. However, patients harmed by the following types of medical negligence could have a case for malpractice.
Steinberg Law Firm's medical malpractice practice areas include:
• Misdiagnosis
• Delayed Treatment
• Improper Treatment
• Surgical Errors
• Emergency Room Errors
• Pharmaceutical Errors
• Birth Injuries
• Dental Malpractice
• Hospital Negligence
Causes of Medical Negligence
Medical negligence and malpractice can be caused by anything, but medical professionals are especially prone to a few risk factors. They often work long hours and maintain grueling schedules. They are busy, even over booked with patients and unforeseen emergencies. As a result, they might be working while overly tired, stressed, distracted and rushing to get through the day. This is how mistakes are made.
Hospitals and healthcare systems can be responsible for triggering malpractice claims too. Hospital regulations, or a lack of regulations, may create dangerous patient conditions. For example, a lax cleaning or sanitizing routine could result in a major infection for a patient after surgery.
There might be multiple parties who contributed to the patient's injury and they should all be held accountable. A malpractice attorney can determine who is responsible for damages and will know how to collect evidence to best support the malpractice claim.
Mt. Pleasant, South Carolina Medical Malpractice Attorneys
Medical professionals and hospitals carry huge insurance policies specifically for claims of malpractice and negligence. It can be intimidating to go up against a doctor, a medical system and an insurance company whose main goal is to pay out as little as possible and that is willing to do so by any means. A malpractice attorney levels the playing field against these large companies.
A medical malpractice attorney from the Steinberg Law Firm will fight diligently on your behalf. A malpractice claim can be stressful and complicated. By hiring an attorney with knowledge and skill gained over decades of experience with medical negligence cases, you can worry less about legalities and focus on recovery.
Contact the Steinberg Law Firm
If you or a loved one were the victim of medical malpractice, then contact the lawyers at Steinberg Law Firm today. Our medical negligence lawyers will take care of all the paperwork and legal issues related to the case so you can focus on healing.
You can rest assured that your legal affairs are in capable hands with Steinberg Law Firm. Reach us through this website or by calling 843-720-2800 to schedule your free consultation. We serve clients in Mt. Pleasant and have offices in Charleston, Goose Creek, Summerville.
WE HAVE RECOVERED OVER $500 MILLION FOR CLIENTS IN THE LAST 10 YEARS, INCLUDING:
Leaders in the Legal Industry
Steinberg attorneys have been awarded numerous distinctions, such as Super Lawyers, Best Lawyers in America by U.S. News & World Report, Gedney M. Howe, Jr. Award for Outstanding Public Service, the SC Leadership in Law award, and has been voted Best Workers' Comp Firm in SC, among other distinctions.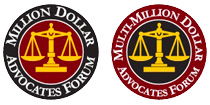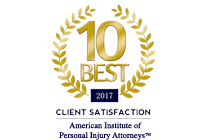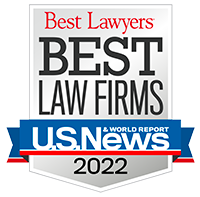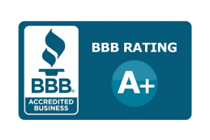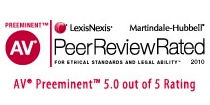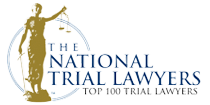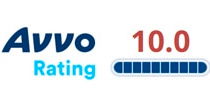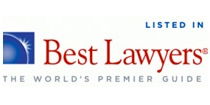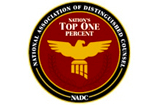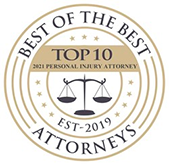 They have amazing lawyers!
They have worked on an impossible situation and exceeded all expectations in the resulting settlements. I would recommend the Steinberg Law Firm to anyone and everyone!
- Susan
My experience was excellent
From the first consultation to the end of my case I was kept updated step by step. My attorney worked hard for me and got me more than what I expected.
- Vanessa
I never felt like I was alone
My lawyer and his Paralegal were right with me the entire case. I never felt like I was alone. At every turn they were in my corner. Someone recommended me to Steinberg law firm and I gladly would do the same for someone else.
- Mike
I couldn't have asked for better
The people from the Steinberg group are top-notch. They handled my case extremely well, I couldn't have asked for a better performance. Thank you all so much for all you did for me.
- Brian
I am grateful for them!
At my worst, they honestly and carefully protected and defended my family on multiple levels. I'm a client for life and the integrity of this law firm is unmatched. Thank You Steinberg Law Family!!!
- Brandy
The people are thoughtful and professional
Questions and concerns always get answered and concerns are taken care of. Thank you all at Steinburg for a good experience and for showing me that you care about your clients.
- Joan
The best law firm
This the best law firm anyone could ever deal with. Mr. Pearlman will work hard to get everything that is owed to you. It was a pleasure to have been represented by this firm.
- Rena
A wonderful experience
Had a wonderful experience with Mr. Pearlman and his team. Thank you very much for your diligence and expertise.
- Meagan
I highly recommend them
They work as a team providing the best referrals and assistance to accomplish what my family and I needed. I highly recommend them because you won't be disappointed.
- Erika