North Charleston Uber Accident Injury Lawyer
Rideshare companies, like Lyft and Uber, allow users to summon a car to take them to their destination. Over time, rideshare companies have seen exponential growth, primarily due to the convenience these companies provide. Uber is the premier rideshare company in the United States, providing more than 17 million trips each day across the globe. Although Uber offers convenience to many of its customers, it also raises some major safety concerns. Recently, the number of North Charleston rideshare accidents has dramatically increased.
If you have been injured in a North Charleston Uber accident, the dedicated personal injury lawyers at the Steinberg Law Firm are here to help. Since 1927, we have been providing accident victims with the dedicated, compassionate representation they deserve. Our experienced team of attorneys possesses the skill, commitment and legal knowledge to successfully take on even the largest corporations and insurance companies. With our help, you can rest assured that your case is in good hands so that you can focus on your recovery.
South Carolina Car Accident Statistics
According to the South Carolina Department of Public Safety, in 2018:
• There were 1,036 people killed in South Carolina car accidents
• Over 58,000 people were injured in South Carolina car accidents
• 168 pedestrians were killed in South Carolina car accidents
• 22 pedestrians were killed in South Carolina car accidents
This means that there was a South Carolina traffic accident every 3.7 minutes, and
• A fatal collision occurred every 9 hours
• A motorist died every 8.5 hours
• Someone was injured every 13.8 minutes
Friday and Saturday are the most dangerous days to drive, with each day accounting for nearly 20 percent of all traffic accidents.
The most dangerous hours to drive are:
• Between 6 a.m. and 9 a.m.
• Between 12 p.m. and 3 p.m.
• Between 3 p.m. and 6 p.m.
The following South Carolina highways saw the largest number of traffic accidents:
• Interstate 26 – 37 fatalities and 2,071 injuries
• Interstate 95 – 28 fatalities and 270 injuries
• Interstate 20 – 19 fatalities and 1,005 injuries
• Interstate 85 – 17 fatalities and 613 injuries
• Interstate 77 – 12 fatalities and 348 injuries
Rideshare Statistics:
• According to a 2018 study conducted by the University of Chicago and Rice University, rideshare companies are responsible for a 2-3 percent increase in the total number of fatal traffic accidents
◦ This amounts to as many as 1,100 fatalities per year.
• The study also found that Uber drivers spend 40 to 60 percent of their time "deadheading" or driving around without a passenger waiting for a fare.
Uber Accident Statistics:
According to the most recent statistics, Uber is available in 65 countries and 700 cities. The company has more than four million drivers and completes more than 17 million trips each day. Between 2016 and 2019, the number of average monthly users doubled from 45 million to 103 million.
North Charleston Rideshare Accidents
Given the popularity and convenience of rideshare companies, most people have experience riding in an Uber. Few rideshare customers consider the potential hazards of getting into an Uber. The rideshare concept requires a customer to get into a car with a driver they know nothing about, assuming that the driver is qualified and responsible. Unfortunately, this is not always the case.
Part of the problem is that the requirements to become an Uber driver in South Carolina are incredibly lax. For example, according to Uber's website, anyone who meets the following qualifications can drive for the company:
• Meet the minimum age requirements;
• Have one year of driving experience;
• Have a valid driver's license;
• Use an eligible vehicle; and
• Complete an online screening of the applicant's driving history and criminal record.
Notably, there is no skills test required to drive for Uber. Thus, Uber allows people to transport customers without having any idea about their level of experience or current driving ability. While most Uber drivers are conscientious drivers who care about their passengers' safety, many are inexperienced or aggressive drivers.
Causes of North Charleston Uber Accidents
Most rideshare drivers do not have any special qualifications making them safer than the average driver. Due to the nature of the rideshare business and the pressures put on drivers, on average, Uber drivers are more likely to get into an accident than other motorists.
Below are a few of the most common causes of North Charleston rideshare accidents:
Distracted Driving: Uber drivers use an app on their smartphone to receive notifications and rely on an in-app map program to help them get to their destination. While this system works well from the driver's standpoint, it also requires Uber drivers to frequently check their phones, removing their attention from the road.
Aggressive Driving: Speeding and other forms of aggressive driving are among the leading causes of North Charleston car accidents. Uber drivers are incentivized to complete rides quickly and, frequently, drive aggressively. This is because Uber drivers are paid per ride. Thus, a driver who wants to maximize the amount of money they can earn in a shift will need to complete as many rides as possible.
Drowsy Driving: Many rideshare drivers have day jobs and drive for Uber at night and on the weekends. While Uber places restrictions on how many hours per day someone can drive, there is no way the company can enforce what the drivers do when they are not transporting customers. Thus, Uber drivers tend to be more tired than other drivers, increasing the chances of causing an accident.
Traffic Violations: In a large city like North Charleston, many Uber drivers accept rides to parts of the city they are unfamiliar with. This can create a situation where a driver is not aware of unique traffic patterns, speed limits and other local traffic regulations.
Regardless of the reason for a North Charleston Uber accident, chances are that the accident was preventable. Those injured in a rideshare accident may be entitled to compensation for their injuries. At the Steinberg Law Firm, we can help by answering all your questions and helping you prepare your case against a negligent Uber driver.
Recovering for Uber Accident Injuries
After a North Charleston car accident, injury victims can pursue a personal injury claim against the at-fault party. Uber accidents are no exception. However, the nature of rideshare accidents raises several additional challenges. For example, the primary issue in many of these cases is the availability of insurance coverage.
When someone is injured in a car accident, there is a good chance that the negligent driver responsible for the collision will not have sufficient assets to compensate the accident victim for their injuries fully. This is why state law requires all motorists to carry a certain amount of insurance coverage. When it comes to Uber accidents, there may be several different insurance policies involved, including Uber's insurance policy, the Uber driver's personal insurance policy and the accident victim's insurance policy under the uninsured/underinsured motorist benefits.
Uber driver's personal policy:
All motorists, including Uber drivers, must maintain a current auto insurance policy. In South Carolina, the required amount of insurance is:
• $25,000 per person/$50,000 per accident in bodily injury liability coverage
• $25,000 of property damage liability coverage per accident
This coverage is available if the Uber driver causes an accident and can help cover the costs of an accident victim's injuries. Of course, in many North Charleston car accidents, an injury victim's damages are greater than these amounts. This can potentially leave an accident victim with additional medical expenses.
Accident victim's underinsured/uninsured motorist protection:
In some cases, an accident victim's own insurance policy will kick in and cover accident-related expenses. South Carolina breaks down this coverage into uninsured motorist (UM) protection and underinsured motorist protection. All South Carolina drivers must carry uninsured motorist protection, equal to the amount of liability coverage purchases. UM protection covers accident-related expenses if the at-fault driver does not have any auto insurance or if their policy has lapsed.
On the other hand, underinsured motorist (UIM) protection is optional. It kicks in when the at-fault driver has insurance but not enough coverage to compensate an accident victim for their injuries fully. Insurance companies in South Carolina must offer motorists UIM coverage, but motorists can reject it (although doing so is not recommended).
Uber's insurance policy:
State law requires Uber to purchase insurance on behalf of its drivers. However, unlike other car insurance policies, the amount of available coverage under Uber's policy depends on what stage in the rideshare process the accident occurs. There are three "phases" of an Uber ride:
Phase 1: When the driver is offline and not accepting rides
If a rideshare driver is in their car but not currently accepting rides, Uber's insurance policy does not provide coverage. In this case, the only insurance policies that would provide coverage would be the at-fault driver's policy or the accident victim's uninsured/underinsured motorist protection.
Phase 2: When the Uber app is on, and the driver is awaiting a ride request
As soon as an Uber driver turns on their app and begins waiting for a ride request, Uber's insurance policy kicks in. At this point, the policy provides up to:
• $50,000 per person/ $100,000 per accident in bodily injury liability coverage
• $30,000 of property damage liability coverage per accident
Notably, this coverage is not intended to cover Uber passengers (that is, Phase 3). Instead, this coverage applies to situations in which an Uber driver causes an accident, injuring a non-Uber passenger. For example, if an Uber driver struck a pedestrian or bicyclist as they were driving around waiting for a ride request.
Phase 3: When the Uber app matches a driver up with a passenger
When the Uber app matches up a driver and passenger, Phase 3 begins. This phase extends up until the passenger gets dropped off. During Phase 3, Uber's insurance policy provides the following coverage:
• $1 million in bodily injury coverage
• $1 million in uninsured motorist protection
• $1 million in underinsured motorist protection
If you have been injured in a North Charleston Uber accident, you may be entitled to compensation for the injuries you sustained. However, as you can see from the above discussion, determining which insurance policy is responsible for covering your injuries is not always straightforward. Insurance companies can be notoriously difficult to deal with, often trying to take advantage of accident victims by approaching them with low-ball offers when they are most vulnerable.
At the Steinberg Law Firm, we are here for you. Our dedicated team of North Charleston car accident attorneys are knowledgeable in all areas of insurance law and routinely negotiate favorable settlement offers on behalf of our clients. We will work closely with you to understand the full extent of your injuries and do everything we can to ensure you are fairly compensated for what you have been through.
Why File a North Charleston Uber Accident Claim?
Uber accident victims who successfully bring a case against a driver can recover compensation for their injuries. While every case is different, compensation may be available for any of the following:
• Post medical bills
• Future medical expenses
• Lost wages
• Decrease in earning capacity
• Vehicle or property damage
• Pain and suffering
• Physical or mental disability
• Permanent scarring or disfigurement
• Loss of the enjoyment of life
• Loss of ability to complete daily tasks
• Loss of companionship
The road to recovery after a North Charleston Uber accident can be a rocky one. In a split second, your life completely changes. Due to no fault of your own, you have spent days or weeks in the hospital, missed work, and time spent with family. You may have increasing medical bills that seem unsurmountable. At the Steinberg Law Firm, we can help.
Reach Out to a Knowledgeable North Charleston Uber Accident Lawyer
If you have recently been injured in a North Charleston Uber accident, give the Steinberg Law Firm a call to see how we can help you. We have over 95 years of experience handling all types of car accident claims, including rideshare accidents. We command an impressive knowledge of the insurance laws and know how to effectively negotiate with insurance companies to get our clients the compensation they need to move on with their lives. To learn more and schedule a free consultation with one of our North Charleston personal injury lawyers, call us at 843-720-2800. You can also reach us through our online form.
WE HAVE RECOVERED OVER $500 MILLION FOR CLIENTS IN THE LAST 10 YEARS, INCLUDING:
Leaders in the Legal Industry
Steinberg attorneys have been awarded numerous distinctions, such as Super Lawyers, Best Lawyers in America by U.S. News & World Report, Gedney M. Howe, Jr. Award for Outstanding Public Service, the SC Leadership in Law award, and has been voted Best Workers' Comp Firm in SC, among other distinctions.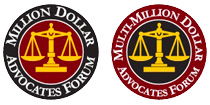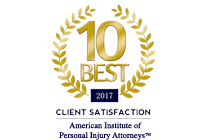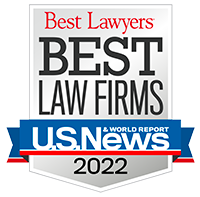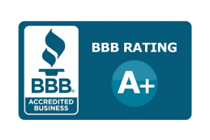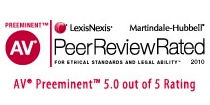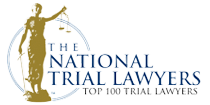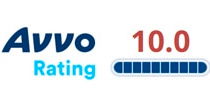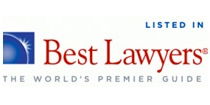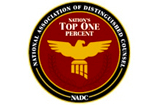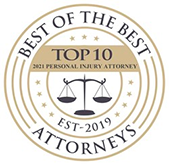 They have amazing lawyers!
They have worked on an impossible situation and exceeded all expectations in the resulting settlements. I would recommend the Steinberg Law Firm to anyone and everyone!
- Susan
My experience was excellent
From the first consultation to the end of my case I was kept updated step by step. My attorney worked hard for me and got me more than what I expected.
- Vanessa
I never felt like I was alone
My lawyer and his Paralegal were right with me the entire case. I never felt like I was alone. At every turn they were in my corner. Someone recommended me to Steinberg law firm and I gladly would do the same for someone else.
- Mike
I couldn't have asked for better
The people from the Steinberg group are top-notch. They handled my case extremely well, I couldn't have asked for a better performance. Thank you all so much for all you did for me.
- Brian
I am grateful for them!
At my worst, they honestly and carefully protected and defended my family on multiple levels. I'm a client for life and the integrity of this law firm is unmatched. Thank You Steinberg Law Family!!!
- Brandy
The people are thoughtful and professional
Questions and concerns always get answered and concerns are taken care of. Thank you all at Steinburg for a good experience and for showing me that you care about your clients.
- Joan
The best law firm
This the best law firm anyone could ever deal with. Mr. Pearlman will work hard to get everything that is owed to you. It was a pleasure to have been represented by this firm.
- Rena
A wonderful experience
Had a wonderful experience with Mr. Pearlman and his team. Thank you very much for your diligence and expertise.
- Meagan
I highly recommend them
They work as a team providing the best referrals and assistance to accomplish what my family and I needed. I highly recommend them because you won't be disappointed.
- Erika