Charleston Uber Car Accident Lawyers
Uber is a ride-hailing service available in most major cities across America. In fact, Uber is creating competition with other forms of transportation in Charleston, South Carolina as well. However, with growing popularity of ride-sharing services, it is important to remember that in an accident involving an Uber vehicle, there may be several complications when trying to obtain compensation.
Uber designates their drivers as independent contractors and thus they are not considered to be employees of the company itself. This means there are two different types of liability insurance that need to be considered in the event of an accident: Uber's insurance and the driver's insurance. In South Carolina, the minimum liability insurance required is $25,000.
Uber carries $1 million in liability, uninsured and underinsured rideshare coverage. This means that if you are involved in an accident with an Uber vehicle, $1 million is available to cover medical expenses and damages. However, Uber drivers are independent contractors, which means the company denies liability for harm caused by any intentional act on the part of one of its drivers.
If you were in a car hit by an Uber vehicle you need to find out if the Uber driver was on or off the clock – that is, were they carrying a fare or between fares. If there was a passenger in the Uber vehicle, the $1 million commercial insurance policy comes into play. However, if the driver was not on duty or was between pick-ups, the only insurance that may be accessible regarding an accident claim would be the driver's personal car insurance.
In the event of an accident with an Uber vehicle, the driver is personally liable (in some instances) as is the liability insurance company that offers coverage for Uber drivers. This duality of insurance coverage and the different scenarios when commercial insurance applies versus private insurance can be challenging to navigate, but an experienced attorney at Steinberg Law Firm can help you steer your case.
Uber Accident Types
Accidents involving an Uber driver can happen when:
The driver is off the clock — an accident claim would be just as any other car accident claim because the Uber driver's vehicle is not a commercial vehicle.
The driver is on duty, but does not have passengers — an accident claim would go through the driver's private insurance, because the driver is not working for Uber during downtime.
The driver is on duty and does have passengers on board — an accident claim would likely involve Uber's commercial insurance.

If You Drive in Charleston, South Carolina You Need to Know These Laws
South Carolina follows a fault insurance system — the driver at fault for an accident, is the one responsible to pay the injured party's damages. It is important to remember that South Carolina also adheres to comparative fault laws — if an accident results in a negligence claim, the court must find the plaintiff 50 percent or less at fault for the accident. If the plaintiff is more than 50 percent responsible for the collision, they lose the right to recovery. If the plaintiff is 50 percent or less at fault, they can receive a portion of the compensation.
South Carolina's statute of limitations for filing an accident claim is within 3-years of the accident. There are exceptions where claims must be brought within 2-years.
Car Accident Lawyer Representing Charleston & Nearby Areas of South Carolina
If you were injured in an Uber car accident, contact an Uber accident attorney today at Steinberg Law Firm to get the compensation you deserve.
WE HAVE RECOVERED OVER $500 MILLION FOR CLIENTS IN THE LAST 10 YEARS, INCLUDING:
Leaders in the Legal Industry
Steinberg attorneys have been awarded numerous distinctions, such as Super Lawyers, Best Lawyers in America by U.S. News & World Report, Gedney M. Howe, Jr. Award for Outstanding Public Service, the SC Leadership in Law award, and has been voted Best Workers' Comp Firm in SC, among other distinctions.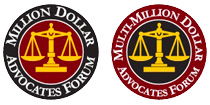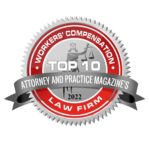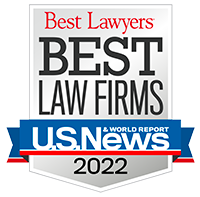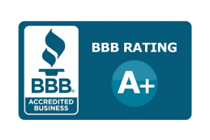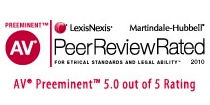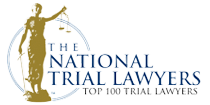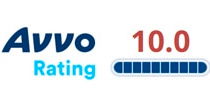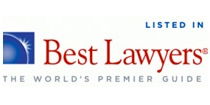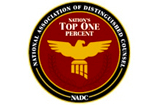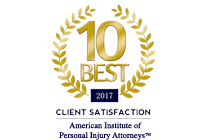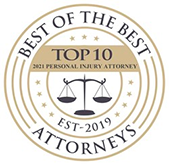 They have amazing lawyers!
They have worked on an impossible situation and exceeded all expectations in the resulting settlements. I would recommend the Steinberg Law Firm to anyone and everyone!
- Susan
My experience was excellent
From the first consultation to the end of my case I was kept updated step by step. My attorney worked hard for me and got me more than what I expected.
- Vanessa
I never felt like I was alone
My lawyer and his Paralegal were right with me the entire case. I never felt like I was alone. At every turn they were in my corner. Someone recommended me to Steinberg law firm and I gladly would do the same for someone else.
- Mike
I couldn't have asked for better
The people from the Steinberg group are top-notch. They handled my case extremely well, I couldn't have asked for a better performance. Thank you all so much for all you did for me.
- Brian
I am grateful for them!
At my worst, they honestly and carefully protected and defended my family on multiple levels. I'm a client for life and the integrity of this law firm is unmatched. Thank You Steinberg Law Family!!!
- Brandy
The people are thoughtful and professional
Questions and concerns always get answered and concerns are taken care of. Thank you all at Steinburg for a good experience and for showing me that you care about your clients.
- Joan
The best law firm
This the best law firm anyone could ever deal with. Mr. Pearlman will work hard to get everything that is owed to you. It was a pleasure to have been represented by this firm.
- Rena
A wonderful experience
Had a wonderful experience with Mr. Pearlman and his team. Thank you very much for your diligence and expertise.
- Meagan
I highly recommend them
They work as a team providing the best referrals and assistance to accomplish what my family and I needed. I highly recommend them because you won't be disappointed.
- Erika