Charleston, South Carolina Fatal Car Accident Lawyer
Wrongful Death Attorneys For Families of Car Wreck Victims
There are few experiences as difficult and life-changing as losing a loved one in a fatal car accident. In addition to the monumental task of grieving a sudden loss, the victim's family must also face a host of other new challenges at the same time. The financial losses can be devastating and there are countless other aspects of life that will never be the same after a fatal car accident.
If you have lost a loved one in a car accident, first accept our sincerest condolences. We understand how hard it is to recover from a sudden loss and that it is something that can never truly be understood. As the surviving family members of the victim, you may be entitled to take legal action under South Carolina law and could potentially receive a sizeable financial settlement. Although money will never replace what you have lost, it can ease some of the financial burdens created by a fatal car accident.
South Carolina Accident Statistics
The number of fatal traffic accidents has increased over recent years across the country. South Carolina has historically had an accident fatality rate much higher than the national average. In 2019, around 38,800 people were killed in traffic accidents in the United States. More than 1,030 of those fatalities occurred on South Carolina roadways.
Fifty-five percent of fatal accidents in South Carolina are single vehicle crashes. Sixty-six percent of them happen in rural areas and 34 percent on urban streets. There are many factors that influence a fatal traffic accident, such as alcohol, weather, road conditions, maintenance or structural issues and more. Sometimes, in the most senseless cases, an accident is caused by the negligence of another. An investigation into a fatal accident will be conducted to determine exactly what caused it to happen and who might be responsible.
No one expects for a loved one to be included in a statistic like this one. Of course, each person included in these figures is much more than a number. They leave behind families and friends with lives that will never be quite the same, and who deserve to be able to hold the individuals or companies that contributed to the accident that took their loved one accountable.
Determining Negligence
Negligence on the road can be many things. Common forms of negligence that cause a fatal traffic accident include:
Distracted driving, such as texting, using social media, talking on the phone, or taking photos or videos while driving
Driving under the influence of drugs or alcohol, including marijuana, sleep medications, and prescription or over the counter medications
Reckless driving, such as speeding, running stop signs and lights, unsafe passing and more
Drowsy driving and falling asleep at the wheel
Often in cases involving an accident with a commercial or company vehicle, the negligence potentially lies with or is shared by the company or individual that owns, schedules, loads, maintains or repairs the vehicle. This is why a full investigation into the cause of the accident is crucial to support a wrongful death claim after a fatal traffic accident.
Potential Damages in Wrongful Death Cases
The money awarded in a wrongful death case after a fatal vehicle accident is for compensatory damages. These include the financial costs and losses incurred as a result of the loss of the accident victim. For example, medical bills, funeral and burial costs, lost income, loss of consortium and even for the emotional suffering of the victim's family.
Again, no amount of money can replace a lost loved one. However, a financial settlement can help cover the family's immediate and future needs and allow them to focus on grieving and healing. An attorney can help the family calculate their losses and projected needs. It is important to consult an attorney with experience in car accident fatality cases before accepting a payout from an insurance company, as the family is often entitled to more than insurance will offer. These companies are notorious for paying families as little as possible.
In South Carolina, a wrongful death claim must be filed by the executor or administrator of the victim's estate. Any money awarded will then be distributed to heirs, often a spouse and children or surviving parents.
How Steinberg Law Firm Can Help after a Fatal Car Accident
Our team of understanding attorneys have years of experience handling traffic accident fatality cases. Before you make any decisions about how to move forward, contact Steinberg Law Firm for a free consultation. Our attorneys will work toward the best outcome possible for you and your family. We work on a contingency fee basis and there is no fee until you win your case. Call us at (843) 720-2800 to speak with a member of our team.
WE HAVE RECOVERED OVER $500 MILLION FOR CLIENTS IN THE LAST 10 YEARS, INCLUDING:
Leaders in the Legal Industry
Steinberg attorneys have been awarded numerous distinctions, such as Super Lawyers, Best Lawyers in America by U.S. News & World Report, Gedney M. Howe, Jr. Award for Outstanding Public Service, the SC Leadership in Law award, and has been voted Best Workers' Comp Firm in SC, among other distinctions.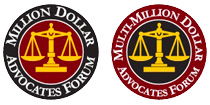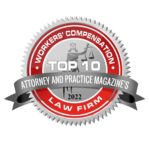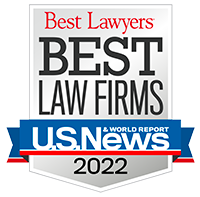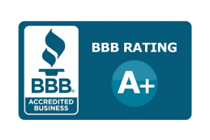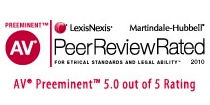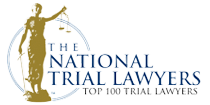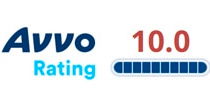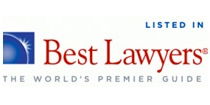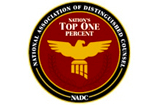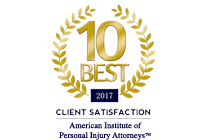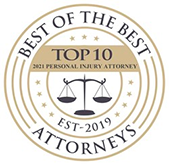 They have amazing lawyers!
They have worked on an impossible situation and exceeded all expectations in the resulting settlements. I would recommend the Steinberg Law Firm to anyone and everyone!
- Susan
My experience was excellent
From the first consultation to the end of my case I was kept updated step by step. My attorney worked hard for me and got me more than what I expected.
- Vanessa
I never felt like I was alone
My lawyer and his Paralegal were right with me the entire case. I never felt like I was alone. At every turn they were in my corner. Someone recommended me to Steinberg law firm and I gladly would do the same for someone else.
- Mike
I couldn't have asked for better
The people from the Steinberg group are top-notch. They handled my case extremely well, I couldn't have asked for a better performance. Thank you all so much for all you did for me.
- Brian
I am grateful for them!
At my worst, they honestly and carefully protected and defended my family on multiple levels. I'm a client for life and the integrity of this law firm is unmatched. Thank You Steinberg Law Family!!!
- Brandy
The people are thoughtful and professional
Questions and concerns always get answered and concerns are taken care of. Thank you all at Steinburg for a good experience and for showing me that you care about your clients.
- Joan
The best law firm
This the best law firm anyone could ever deal with. Mr. Pearlman will work hard to get everything that is owed to you. It was a pleasure to have been represented by this firm.
- Rena
A wonderful experience
Had a wonderful experience with Mr. Pearlman and his team. Thank you very much for your diligence and expertise.
- Meagan
I highly recommend them
They work as a team providing the best referrals and assistance to accomplish what my family and I needed. I highly recommend them because you won't be disappointed.
- Erika