Goose Creek Slip and Fall Attorney
Whether visiting a grocery store, public library, or a neighbor's home, you trust that the owner of a property will take reasonable precautions to ensure that the property is safe. However, that is not always the case. In fact, slip and fall accidents are one of the leading causes of accidental injury and death in the United States. In some cases, a slip and falls may cause minor bumps and bruises; however, these accidents often result in severe, life-altering injuries.
If you have been involved in a slip and fall accident in Goose Creek, contact the dedicated personal injury attorneys at the Steinberg Law Firm. You do not need to take on the physical, financial and emotional harm caused by someone else's negligence alone. The Steinberg Law Firm is here for you. Our aggressive attorneys have over 95 years of experience helping accident victims just like you successfully pursue claims for compensation. With our help, you can hold those responsible for your injuries financially accountable.
Statistics Section
• In 2016, about 9.2 million people were treated in hospitals for fall-related injuries.
• Falls are the leading cause of death in older adults.
• Each year, 30 percent of older adults report falling. This amounts to about 30 million falls each year.
• Between 2007 and 2016, the fall death rate for older adults increased by 30 percent.
• In 2016, 697 workers died in fall-related accidents, and another 48,000 missed at least a day of work after falling on the job.
• One out of five falls results in a serious injury, such as a head injury or broken bones.
• Over 800,000 people are hospitalized each year due to fall-related injuries.
◦ The most commonly reported type of injuries are head injuries and hip fractures.
• Falls are the most common cause of traumatic brain injuries (TBIs)
• In South Carolina, 67 out of every 100,000 people will die as a result of fall-related injuries.
Workplace accidents are one of the leading causes of slip and fall accidents. According to the National Safety Council, in 2016, nearly 700 workers died from falls, and 48,060 were injured badly enough to miss at least one day of work. The most dangerous industries for fall injuries are:
• Government: 63,350 injuries and 44 deaths
• Education and health services: 43,660 injuries and 18 deaths
• Retail: 29,830 injuries and 29 deaths
• Construction: 24,700 injuries and 384 deaths
• Transportation and Warehousing: 23,490 injuries and 46 deaths
• Professional and business services: 22,090 injuries and 111 deaths
• Manufacturing: 22,040 injuries and 49 deaths
• Wholesale trade: 10,250 injuries and 21 deaths
What Is a Slip and Fall Accident?
Slip and falls are accidents that occur when someone is injured on another's property, due to the property owner's negligence. Goose Creek slip and fall accidents will frequently result in serious injury, disability or even death. The nature and extent of an accident victim's injuries vary; however, the following injuries are common in slip and fall accidents:
• Head and brain injuries
• Broken bones
• Fractured hips
• Wrist injuries
• Knee injuries
Slip and fall accidents can occur throughout our daily lives. Most often, these accidents occur due to the following hazards:
• Slippery floors
• Spills
• Torn carpet
• Poor lighting
• Trash or debris on walkways
• Uneven or unlit stairs
• Cracked sidewalks or concrete
• Lack of stairway handrails
• Worn flooring
• Defective handrails
• Wet or icy pavement
• Building code violations
South Carolina law allows those injured in slip and fall accidents to pursue a claim for compensation against a landowner through a premises liability lawsuit.
Establishing Liability in a Goose Creek Slip and Fall Claim
To prove a slip and fall claim, the plaintiff must prove that another person or business was negligent, and that this negligence was the cause of their injuries. Each element in a premises liability claim must be backed by evidence. Specifically, in any slip and fall injury claim, the plaintiff must prove the following:
• The defendant owed the plaintiff duty of care;
• That duty of care was breached by the defendant's negligence; and
• The accident victim suffered physical or emotional damages resulting from the breach.
If the slip and fall accident was the result of someone else's carelessness, you might be entitled to compensation for any emotional or financial loss or physical injury related to the incident. To maximize your compensation, it is important to discuss your case with a knowledgeable Goose Creek slip and fall attorney.
The two doctrines of law governing South Carolina slip and fall accidents are the intentional wrong doctrine and the strict liability doctrine. The intentional wrong doctrine assumes that the injury was deliberately caused by a third party. In addition to normal financial compensation, punitive damages may be appropriate in these cases.
The strict liability doctrine allows an accident victim to hold a defendant responsible for their injuries, even if the defendant did not directly intend to harm the victim. In this case, the plaintiff must prove that they suffered some type of emotional or physical harm. Under both doctrines, plaintiffs must establish that the defendant's negligence was the cause of their injury. In addition, plaintiffs must plead and prove their damages.
Importantly, all Goose Creek slip and fall cases must be brought within three years from the date of the accident. An accident victim's failure to file a claim on time will likely result in the court dismissing the claim without ever hearing its merits. If this occurs, an accident victim will be forever prevented from obtaining compensation for their injuries.
Damages Available in Goose Creek Premises Liability Claims
Those injured in a Goose Creek trip and fall accident may be entitled to compensation for the injuries they sustained. While every case is unique and will be evaluated based on the specific circumstances of the accident, compensation for the following types of damages may be available.
• Medical and hospital bills
• The cost of in-home care
• Future medical expenses
• Pain and suffering
• Necessary adaptive technology
• Loss of insurance benefits
• Past and future lost wages
Slip and fall accident victims should be sure to reach out to a dedicated Goose Creek personal injury attorney for assistance, as there are strict time limits governing these claims.
Contact the Steinberg Law Firm Today for a Free Consultation
If you or someone you love has recently been the victim of a Goose Creek slip and fall accident, contact the Steinberg Law Firm for immediate assistance. We have successfully been helping accident victims and their families pursue the compensation they deserve for over 95 years. Over this period, we have developed an effective approach to handling all types of South Carolina premise liability cases. Our skilled negotiators will communicate directly with the insurance company, so you do not have to. And if the insurance company is unwilling to make a fair settlement offer, we will not hesitate to take your case to trial. To learn more, and to schedule a free consultation to discuss your case with one of our experienced Goose Creek premises liability lawyers today, call 843-720-2800. You can also reach us through our online form.
WE HAVE RECOVERED OVER $500 MILLION FOR CLIENTS IN THE LAST 10 YEARS, INCLUDING:
Leaders in the Legal Industry
Steinberg attorneys have been awarded numerous distinctions, such as Super Lawyers, Best Lawyers in America by U.S. News & World Report, Gedney M. Howe, Jr. Award for Outstanding Public Service, the SC Leadership in Law award, and has been voted Best Workers' Comp Firm in SC, among other distinctions.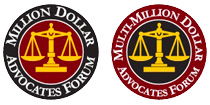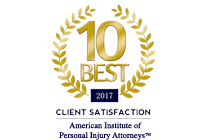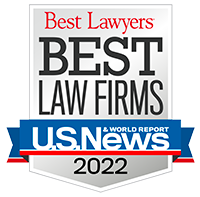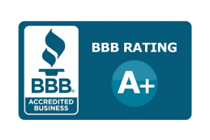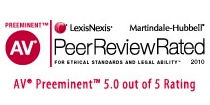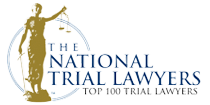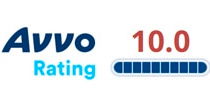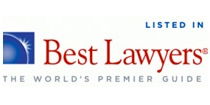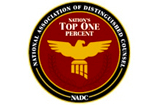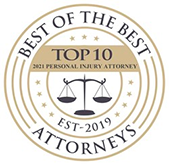 They have amazing lawyers!
They have worked on an impossible situation and exceeded all expectations in the resulting settlements. I would recommend the Steinberg Law Firm to anyone and everyone!
- Susan
My experience was excellent
From the first consultation to the end of my case I was kept updated step by step. My attorney worked hard for me and got me more than what I expected.
- Vanessa
I never felt like I was alone
My lawyer and his Paralegal were right with me the entire case. I never felt like I was alone. At every turn they were in my corner. Someone recommended me to Steinberg law firm and I gladly would do the same for someone else.
- Mike
I couldn't have asked for better
The people from the Steinberg group are top-notch. They handled my case extremely well, I couldn't have asked for a better performance. Thank you all so much for all you did for me.
- Brian
I am grateful for them!
At my worst, they honestly and carefully protected and defended my family on multiple levels. I'm a client for life and the integrity of this law firm is unmatched. Thank You Steinberg Law Family!!!
- Brandy
The people are thoughtful and professional
Questions and concerns always get answered and concerns are taken care of. Thank you all at Steinburg for a good experience and for showing me that you care about your clients.
- Joan
The best law firm
This the best law firm anyone could ever deal with. Mr. Pearlman will work hard to get everything that is owed to you. It was a pleasure to have been represented by this firm.
- Rena
A wonderful experience
Had a wonderful experience with Mr. Pearlman and his team. Thank you very much for your diligence and expertise.
- Meagan
I highly recommend them
They work as a team providing the best referrals and assistance to accomplish what my family and I needed. I highly recommend them because you won't be disappointed.
- Erika