Summerville Construction Injury Attorney
Getting workers' compensation for injured construction workers in Summerville, South Carolina
The construction industry has a reputation for being one of the most dangerous in terms of serious injuries and deaths. Construction workers deal with hazardous situations on a regular basis, whether it is climbing on high scaffolding or using heavy equipment. When accidents occur on jobsites, construction workers have access to workers' compensation. It is an employer's duty to provide workers with benefits that pay for medical bills, lost income and other expenses that arise from a construction injury.
Steinberg Law Firm Gets Results for Construction Workers in Summerville
One in Five Worker Deaths Each Year Occur on Construction Sites
Safety data over the years has consistently shown that construction is one of the deadliest jobs in the country. In 2018, construction workers accounted for 47 percent of all fatal work injuries, with falls being the leading cause of death. The construction industry has the highest number of deadly falls out of all occupations with 51 percent.
The Occupational Safety and Health Administration (OSHA) has identified four leading causes that account for 58.6 percent of construction worker deaths. Known as the "Fatal Four," they are falls, being hit by an object, electrocution and getting caught in something. Falls are responsible for over one-third of workplace fatalities in the construction industry, while 11 percent of deaths result from being struck by something.
One out of every 10 construction workers suffer an injury annually, according to OSHA. The construction industry's nonfatal injury rate is 71 percent higher than other sectors. In 2018, there were 77,490 nonfatal injuries in the construction industry nationwide. The top three causes were contact with an object or equipment, slip and fall accidents, and overexertion.
Obtaining Workers' Compensation for Construction Injuries
If you are a construction worker who has been injured at a jobsite in Summerville, you are likely to qualify for workers' compensation. Fault does not play a role in eligibility for benefits. Under South Carolina laws, injured workers are not required to prove that an employer or third party was responsible for causing their accident in order to get workers' compensation.
Injured construction workers may need ongoing medical care, surgery and months of rehabilitation, among other treatments. Workers' compensation should cover all the costs you incurred because of your construction injury, including the wages you lost while being unable to work.
The amount of benefits you receive depends on factors such as the type of injury and how long you are away from work. Here are some of the workers' compensation benefits you may be eligible for after a construction injury:
• Medical expenses
• Reimbursement for lost wages
• Permanent partial disability
• Permanent total disability
The experienced workers' compensation lawyers at Steinberg Law Firm will help you secure the benefits you need, even if your employer and its insurance company are not playing fair. We understand the hardships that come with dealing with a painful injury. Our attorneys are on your side and are committed to getting the compensation you need to recover after a construction accident.
Personal Injury Claims Against Third Parties
While most construction injuries are covered by workers' compensation, some cases may warrant separate legal action. Depending on the circumstances of your accident, you may have grounds to file a personal injury lawsuit to get the full scope of compensation you are owed.
For example, your employer may have intentionally harmed you, or a third party was responsible for your construction accident. Construction projects often involve multiple firms including architects, equipment manufacturers and subcontractors. A personal injury lawsuit allows you to hold these negligent parties liable for your injuries.
In such cases, you may be able to obtain workers' compensation benefits while filing a personal injury lawsuit to pursue damages for future earnings, pain and suffering, and other losses. Discuss your situation with the Summerville construction injury lawyers at Steinberg Law Firm to determine the best legal option for you.
Common Types of Construction Accidents
Construction workers are exposed to great heights, toxic chemicals, heavy tools and other dangerous working conditions that put them at risk of injuries. From employer safety violations to collapsing structures, the causes of construction accidents vary widely. Here are some that are commonly reported:
• Falls from heights including roofs, ladders and scaffolding
• Trench collapses and cave-ins
• Malfunctioning equipment like cranes or forklifts
• Electrocutions or burns
• Fires or explosions
• Toxic chemical exposure
• Cluttered work areas and debris
• Falling objects
• Overexertion
• Getting caught in between objects
• Lack of protective safety gear
• Inadequate warnings of hazardous conditions
Construction accidents can result in many different types of injuries, some of which can cause long-term or permanent damage. Examples of construction injuries include brain injuries, limb loss, eye injuries, crush injuries, burn injuries, broken bones and spinal injuries.
How Steinberg Law Firm Can Help With Your Construction Injury Claim
Knowing what to do after suffering a construction injury in Summerville can be confusing. Unfortunately, filing a workers' compensation claim is not always straightforward. When there is resistance from employers and their insurance companies, injured workers can face an uphill battle to get the benefits they deserve.
At Steinberg Law Firm, we understand recovery after a construction accident can be stressful, which is why we want to make the process of getting compensation as quick and easy as possible. Our highly capable workers' compensation lawyers will fight for your rights and pursue all avenues of recovery for your construction injury. With our help, you and your family can regain financial stability after a workplace accident.
Free Consultations
If you are a construction worker who is being denied workers' compensation or getting inadequate benefits, contact Steinberg Law Firm right away. Schedule a free consultation to speak to a knowledgeable Summerville construction injury lawyer about your situation.
WE HAVE RECOVERED OVER $500 MILLION FOR CLIENTS IN THE LAST 10 YEARS, INCLUDING:
Leaders in the Legal Industry
Steinberg attorneys have been awarded numerous distinctions, such as Super Lawyers, Best Lawyers in America by U.S. News & World Report, Gedney M. Howe, Jr. Award for Outstanding Public Service, the SC Leadership in Law award, and has been voted Best Workers' Comp Firm in SC, among other distinctions.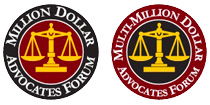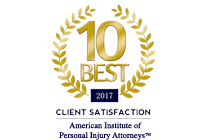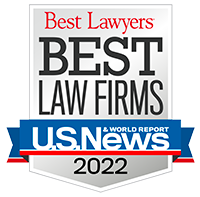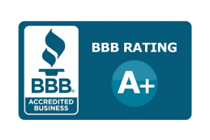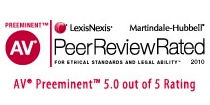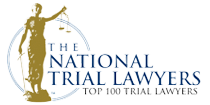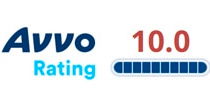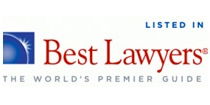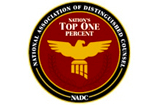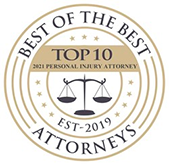 They have amazing lawyers!
They have worked on an impossible situation and exceeded all expectations in the resulting settlements. I would recommend the Steinberg Law Firm to anyone and everyone!
- Susan
My experience was excellent
From the first consultation to the end of my case I was kept updated step by step. My attorney worked hard for me and got me more than what I expected.
- Vanessa
I never felt like I was alone
My lawyer and his Paralegal were right with me the entire case. I never felt like I was alone. At every turn they were in my corner. Someone recommended me to Steinberg law firm and I gladly would do the same for someone else.
- Mike
I couldn't have asked for better
The people from the Steinberg group are top-notch. They handled my case extremely well, I couldn't have asked for a better performance. Thank you all so much for all you did for me.
- Brian
I am grateful for them!
At my worst, they honestly and carefully protected and defended my family on multiple levels. I'm a client for life and the integrity of this law firm is unmatched. Thank You Steinberg Law Family!!!
- Brandy
The people are thoughtful and professional
Questions and concerns always get answered and concerns are taken care of. Thank you all at Steinburg for a good experience and for showing me that you care about your clients.
- Joan
The best law firm
This the best law firm anyone could ever deal with. Mr. Pearlman will work hard to get everything that is owed to you. It was a pleasure to have been represented by this firm.
- Rena
A wonderful experience
Had a wonderful experience with Mr. Pearlman and his team. Thank you very much for your diligence and expertise.
- Meagan
I highly recommend them
They work as a team providing the best referrals and assistance to accomplish what my family and I needed. I highly recommend them because you won't be disappointed.
- Erika