North Charleston Pedestrian Accident Attorney
Dedicated personal injury lawyers work tirelessly to recover full compensation for those injured in South Carolina pedestrian accidents
For many, especially those who live in an urban environment, rely on walking to get around. While walking is generally safe, in North Charleston, pedestrian accidents are frighteningly common. Each year over 100 people are killed in South Carolina pedestrian accidents. This figure represents more than 13 percent of all traffic accident fatalities. In addition, thousands more are injured in pedestrian accidents.
At the Steinberg Law Firm, we understand the challenges accident victims face after suffering serious injuries in a North Charleston pedestrian accident. We are here for you. With over 95 years of experience aggressively pursuing compensation on behalf of accident victims, we know what it takes to succeed on our clients' behalf. We understand that recovering from a car accident is a lengthy and challenging process. To help lessen your stress during this difficult time, we do everything we can to make the recovery process as easy on you as possible.
Common Causes of Pedestrian Accidents
Drivers have a duty to operate their vehicles in a safe and responsible manner. This includes following all traffic laws and posted traffic signs. Even a split-second lapse in judgment, or a momentary distraction can result in deadly consequences.
Pedestrians are less visible than cars, and often motorists fail to see a pedestrian before it is too late. There are many causes of North Charleston pedestrian accidents, including:
• Distracted driving
• Speeding
• Failing to yield
• Drunk driving
• Left-hand turns
• Backing-up accidents
Those injured in a South Carolina pedestrian accident can pursue money damages against the party responsible for their injuries. At the Steinberg Law Firm, our dedicated team of personal injury lawyers can help you get your life back on track after a serious accident.
Comparative Negligence in North Charleston Pedestrian Accident Cases
While some pedestrian accidents are solely the fault of a negligent driver, it is not uncommon for a driver to claim that a pedestrian shared responsibility for an accident. Under North Charleston personal injury law, the fact that a pedestrian was partially at fault will not prevent them from bringing a case against anther negligent party. However, under the state's modified comparative negligence analysis, an accident victim's damages award will be reduced by their percentage of fault.
For example, assume a pedestrian is hit by a negligent motorist and suffers $400,000 in damages. If a judge or jury found the pedestrian was 25 percent responsible, the pedestrian's total recovery amount would be $300,000 ($400,000 less 20 percent). Thus, it is crucial accident victims work with an experienced North Charleston pedestrian accident attorney who knows how to defeat a defendant's claim that they shared blame for the accident.
Schedule a Free Consultation With an Experienced South Carolina Pedestrian Accident Lawyer Today
If you have been hurt, our North Charleston pedestrian accident lawyers want to help. At the Steinberg Law Firm, we understand the challenges you are dealing with, and will help to put your mind at ease as we aggressively pursue compensation on your behalf against the parties responsible for your injuries. Our overarching goal is to help you move on with your life after a serious accident.
At the Steinberg Law Firm, our attorneys have over 200 years of collective experience handling almost every type of personal injury case imaginable. Given this broad base of experience, chances are, we have handled a case just like yours. To learn more about how we can help you pursue a claim for compensation based on the injuries you or your loved one has sustained, call 843-720-2800, or contact us through our online form.
WE HAVE RECOVERED OVER $500 MILLION FOR CLIENTS IN THE LAST 10 YEARS, INCLUDING:
Leaders in the Legal Industry
Steinberg attorneys have been awarded numerous distinctions, such as Super Lawyers, Best Lawyers in America by U.S. News & World Report, Gedney M. Howe, Jr. Award for Outstanding Public Service, the SC Leadership in Law award, and has been voted Best Workers' Comp Firm in SC, among other distinctions.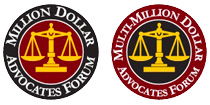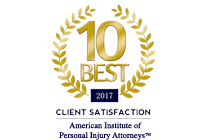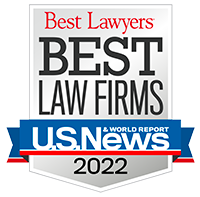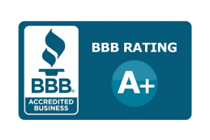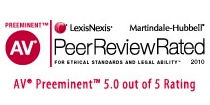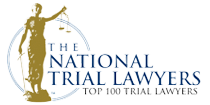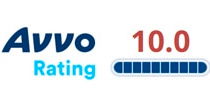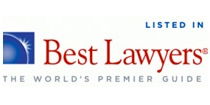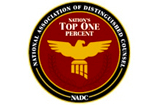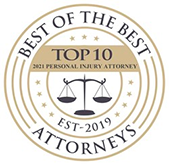 They have amazing lawyers!
They have worked on an impossible situation and exceeded all expectations in the resulting settlements. I would recommend the Steinberg Law Firm to anyone and everyone!
- Susan
My experience was excellent
From the first consultation to the end of my case I was kept updated step by step. My attorney worked hard for me and got me more than what I expected.
- Vanessa
I never felt like I was alone
My lawyer and his Paralegal were right with me the entire case. I never felt like I was alone. At every turn they were in my corner. Someone recommended me to Steinberg law firm and I gladly would do the same for someone else.
- Mike
I couldn't have asked for better
The people from the Steinberg group are top-notch. They handled my case extremely well, I couldn't have asked for a better performance. Thank you all so much for all you did for me.
- Brian
I am grateful for them!
At my worst, they honestly and carefully protected and defended my family on multiple levels. I'm a client for life and the integrity of this law firm is unmatched. Thank You Steinberg Law Family!!!
- Brandy
The people are thoughtful and professional
Questions and concerns always get answered and concerns are taken care of. Thank you all at Steinburg for a good experience and for showing me that you care about your clients.
- Joan
The best law firm
This the best law firm anyone could ever deal with. Mr. Pearlman will work hard to get everything that is owed to you. It was a pleasure to have been represented by this firm.
- Rena
A wonderful experience
Had a wonderful experience with Mr. Pearlman and his team. Thank you very much for your diligence and expertise.
- Meagan
I highly recommend them
They work as a team providing the best referrals and assistance to accomplish what my family and I needed. I highly recommend them because you won't be disappointed.
- Erika