Mt. Pleasant Nursing Home Abuse Attorneys
When a loved one begins to need extra care, you might consider moving them to a nursing facility. Many nursing homes are places where residents can stay healthy, happy and safe.
Sometimes, though, there is abuse against residents committed by those who should be caring for them.
If your loved one has been a victim of abuse, neglect or mistreatment at an elder care facility in or around Mt. Pleasant, South Carolina, contact the Steinberg Law Firm. Your loved one could be entitled to compensation related to the damages suffered as a result of the abuse. You need an attorney who is familiar with the complexities of nursing home abuse cases and who will aggressively protect the rights of your loved one.
Nursing home abuse is inexcusable. For a consultation with a skilled Mt. Pleasant nursing home abuse attorney, contact Steinberg Law Firm right away.
Types of Nursing Home Abuse
Nursing home abuse can be either a deliberate act or the result of negligence. It includes:
• Physical abuse
• Financial abuse
• Sexual abuse
• Emotional abuse
• Neglect
Physical Abuse
Physical abuse takes many forms. The number one sign of physical abuse at nursing homes is the appearance of injuries for which there is no explanation. Examples of physical abuse in a nursing home include:
• Hitting
• Kicking
• Slapping
• Malnutrition and dehydration
• Withholding of drugs
• Leaving patient in one position for too long
• Use of undue physical or chemical restraints
• Over-administration of sedatives
Emotional Abuse
Emotional abuse is extremely common and the most widely reported form of abuse. Although it may not produce physical harm, it is still very damaging to nursing home residents. Signs of emotional abuse can be subtle but sudden changes of mood, habits and behavior may indicate that something is amiss.
Emotional abuse includes:
• Threats
• Intimidation
• Abandonment
• Social isolation
• Name calling
• Ignoring patient needs
Nursing Home Neglect
Neglect is often the result of a lack of action or attention in activities. Although neglect may not be deliberate, the results can be serious and even deadly. Signs of neglect may include lost weight, pressure ulcers, rashes from wet clothes, body odor and more. Neglect might look like:
• Inadequate supervision and monitoring
• Denial of food and/or drink
• Failure to provide necessary clothing, toiletries, etc.
• Unsanitary conditions
• Missed or late medications
• Insufficient medical care (e.g. failure to change wound dressings)
• Lack of personal hygiene
Financial Abuse
At a nursing home facility, financial abuse can take the form of theft or fraud. There are few obvious signs of financial abuse, but it is a common form of elder abuse in general. Often, because nursing home residents have little control over their finances, they never even realize they were a victim of a crime. Some common examples of financial abuse in a nursing home setting include:
• Stolen property
• Identity theft
• Exploitation
• Extorsion
• Withholding money from resident
Causes of Nursing Home Abuse
Elder abuse is common and often residents in nursing homes are easy targets for abusers. One in ten people age 60 and older report having been abused but this number is likely much lower than the true number. Many victims are unable to recognize or report their abuse and cannot get help. It is believed that as few as one in 14 cases of senior abuse are reported.
Nursing homes are often understaffed, and workers are expected to do too much or lack the appropriate training and experience. This can create a dangerous environment for residents, some of whom are already vulnerable to abuse due to being isolated, far from family members or suffering from cognitive decline that makes it difficult to understand what abuse is or how to get help.
Contact a Mt. Pleasant Nursing Home Abuse Attorney
The Steinberg Law Firm understands how upsetting it can be to discover that a loved one is being abused by the people your family trusted to care for them. Abusers and the facilities that allow them to operate must be held accountable and your family deserves to be compensated for the damages caused to your loved one.
If your loved one was the victim of abuse or neglect in a Mt. Pleasant nursing facility, the attorneys at Steinberg Law Firm are ready to help your family heal. Call 843-720-2800 to speak to an experienced nursing home abuse attorney and schedule a free consultation.
WE HAVE RECOVERED OVER $500 MILLION FOR CLIENTS IN THE LAST 10 YEARS, INCLUDING:
Leaders in the Legal Industry
Steinberg attorneys have been awarded numerous distinctions, such as Super Lawyers, Best Lawyers in America by U.S. News & World Report, Gedney M. Howe, Jr. Award for Outstanding Public Service, the SC Leadership in Law award, and has been voted Best Workers' Comp Firm in SC, among other distinctions.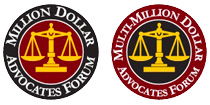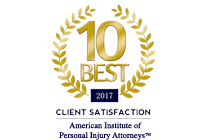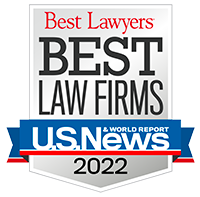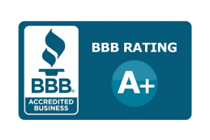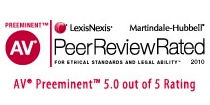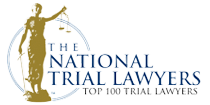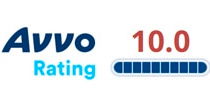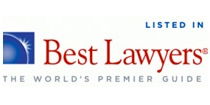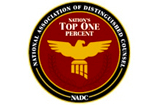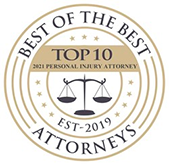 They have amazing lawyers!
They have worked on an impossible situation and exceeded all expectations in the resulting settlements. I would recommend the Steinberg Law Firm to anyone and everyone!
- Susan
My experience was excellent
From the first consultation to the end of my case I was kept updated step by step. My attorney worked hard for me and got me more than what I expected.
- Vanessa
I never felt like I was alone
My lawyer and his Paralegal were right with me the entire case. I never felt like I was alone. At every turn they were in my corner. Someone recommended me to Steinberg law firm and I gladly would do the same for someone else.
- Mike
I couldn't have asked for better
The people from the Steinberg group are top-notch. They handled my case extremely well, I couldn't have asked for a better performance. Thank you all so much for all you did for me.
- Brian
I am grateful for them!
At my worst, they honestly and carefully protected and defended my family on multiple levels. I'm a client for life and the integrity of this law firm is unmatched. Thank You Steinberg Law Family!!!
- Brandy
The people are thoughtful and professional
Questions and concerns always get answered and concerns are taken care of. Thank you all at Steinburg for a good experience and for showing me that you care about your clients.
- Joan
The best law firm
This the best law firm anyone could ever deal with. Mr. Pearlman will work hard to get everything that is owed to you. It was a pleasure to have been represented by this firm.
- Rena
A wonderful experience
Had a wonderful experience with Mr. Pearlman and his team. Thank you very much for your diligence and expertise.
- Meagan
I highly recommend them
They work as a team providing the best referrals and assistance to accomplish what my family and I needed. I highly recommend them because you won't be disappointed.
- Erika