Summerville, SC Dog Bite Attorneys
Lawyers for Victims of Vicious Dogs in South Carolina
Dogs can become aggressive and bite someone for many reasons. As much as we hate to think of a dog—man's best friend—as being capable of hurting someone, it happens quite often and with significant damage to the victim.
A dog attack can be a terrifying experience. In addition to the devastating physical damage a dog can inflict, there is often psychological trauma to overcome as well. If you or a loved one has been attacked or bitten by a dog, you deserve to be fairly compensated for your injuries. Negligent dog owners should be held accountable for their pets' actions.
The Summerville dog bite lawyers of the Steinberg Law Firm have decades of experience helping people recover after being attacked by a dog. For more information on how we can help you, contact us at (843) 720-2800.
Dog Bite Statistics
Ninety million dogs are living in fifty million households within the United States. Every year, dogs cause approximately 4.5 million bite injuries and 12 percent of these bites (800,000) sent the victim for treatment in an emergency department.
Dogs are the fourth deadliest animal in the world, behind only mosquitoes, humans and snakes. They kill 35,000 people every year worldwide. A person in the United States is more likely to die from being attacked by a dog than by being struck by lightning, and the likelihood of dying from a dog attack is not far behind the likelihood of dying from a storm event or a bee sting.
Children are especially vulnerable to dog bites, and their injuries tend to be more serious than adult victims. Because children are loud and active, they are more likely to scare or upset a dog. They are also less likely to notice the dog's body language or other warning signs that the dog is about to bite. A child's risk of being bitten by a dog is highest around ages three and four years old. However, babies and toddlers under age three comprised the largest percentage of fatal dog attacks.
Dog Bite Injuries
Many dog bites are not serious enough to require medical treatment, but some are serious or even fatal. Dogs have powerful jaws with an average bite force of 250 pounds per square inch. This varies from breed to breed, but no matter the breed, a dog bite can cause significant damage to a person.
Dog bites often cause broken skin, tissue damage, bleeding and broken bones. Another primary concern with a dog bite is infection. The transfer of bacteria from inside the dog's mouth to the bite area can easily cause an infection. Compounding this danger is the fact that the puncture wounds caused by a dog's long, sharp teeth are notoriously difficult to clean.
A dog also does not need to bite a person to cause the person serious harm. Dogs can jump and make a person fall or can cause an infection by clawing or scratching. An attack that causes an injury or infection can become a valid basis for a lawsuit.
Who Is Liable for a Dog Bite?
South Carolina does not have a "one bite" rule like other states do. This means that dog owners in South Carolina can be held legally responsible for injuries caused by an animal even if the dog had never bitten someone before and even if the dog had never given any indication of being aggressive. Dog owners are responsible for always keeping their dogs under control.
South Carolina law provides: "If a person is bitten or otherwise attacked by a dog while the person is in a public place or is lawfully in a private place . . . the dog owner or person having the dog in the person's care or keeping is liable for the damages suffered by the person bitten or otherwise attacked." This is a strict liability law meaning that the owner is responsible for the dog even if the owner had no reason to suspect that the dog may be dangerous.
Exceptions to this rule exist in cases of trespassing, taunting or provocation of a dog. For example, if a person walks by a dog in a yard and regularly throws rocks at it, they would be at fault should the dog ever bite them. Otherwise, the law in South Carolina favors the victim in dog bite cases.
Homeowner's insurance and renter's insurance policies typically cover claims against a dog owner and provide a way for victims to recover compensation for dog bite injuries. In 2019, there were over 17,000 dog bite claims in the United States and homeowner' insurers paid almost $800 million on those claims.
Compensation for Dog Bite Victims
South Carolina allows both economic and noneconomic damages in personal injury cases which include dog bite cases. Economic damages are easily calculated because they have a monetary value. Items such as hospital bills or the amount of money lost from being unable to work for a certain period would be economic damages. Noneconomic damages are not as easy to calculate but still deserve to be compensated. Noneconomic damages include mental anguish, pain and suffering, and loss of enjoyment of life. An experienced dog bite lawyer will be able to secure a reasonable and fair value for things like pain and suffering and emotional trauma.
Some of the potential damages dog bite victims can seek:
• Medical expenses
• Future medical costs
• Lost wages
• Lost benefits
• Property damage (if applicable)
• Permanent disability or disfigurement
• Pain and suffering
• Wrongful death
• Loss of consortium (for the spouse/partner of the injured person)
What to Do After a Dog Bite
There are steps to take immediately after a dog attack that can increase your chances of being compensated for your injuries should you decide to file a claim. It is crucial to have well-documented evidence of the attack and your injuries, even if you do not think you initially want to seek legal recourse.
• Get appropriate medical attention and follow all prescribed treatments. Seek a professional evaluation even if you think your injuries are minor. Watch for redness, especially red streaks running away from the bite, tenderness and warm to the touch in the wound area.
• Photograph your injuries. Proper documentation is essential.
• Notify the owner of the dog if they are not aware of the incident already.
• Get the names and contact information of anyone who may have witnessed the attack. They can corroborate your story and strengthen your case.
• Report the incident to the local police and/or animal control, especially if you feel the dog could be dangerous to other people.
• Contact an experienced dog bite attorney without delay.
Summerville Dog Bite Lawyer
Dogs are beloved members of many families in South Carolina, and no one wants to think of them as deadly. The reality, however, is that they can be dangerous or even lethal. The devastating injuries caused by a dog attack can be lifechanging. If you or a loved one have been harmed by a dog, you deserve to be fairly compensated for the damages incurred.
The dog bite attorneys of the Steinberg Law Firm can help you navigate your claim as you recover from this challenging situation. Schedule your free consultation and speak with a Steinberg Law Firm attorney who can answer any questions you have. We serve Summerville and the surrounding areas, with offices in Charleston, Goose Creek, and Summerville. Call (843) 720-2800 for an appointment.
WE HAVE RECOVERED OVER $500 MILLION FOR CLIENTS IN THE LAST 10 YEARS, INCLUDING:
Leaders in the Legal Industry
Steinberg attorneys have been awarded numerous distinctions, such as Super Lawyers, Best Lawyers in America by U.S. News & World Report, Gedney M. Howe, Jr. Award for Outstanding Public Service, the SC Leadership in Law award, and has been voted Best Workers' Comp Firm in SC, among other distinctions.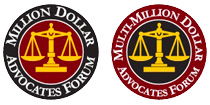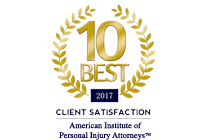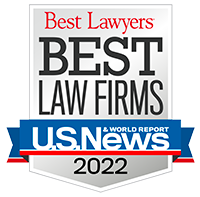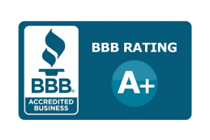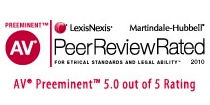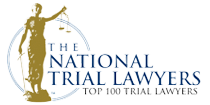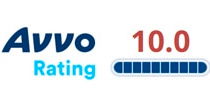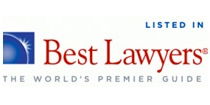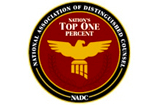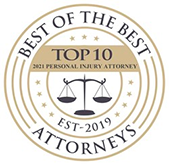 They have amazing lawyers!
They have worked on an impossible situation and exceeded all expectations in the resulting settlements. I would recommend the Steinberg Law Firm to anyone and everyone!
- Susan
My experience was excellent
From the first consultation to the end of my case I was kept updated step by step. My attorney worked hard for me and got me more than what I expected.
- Vanessa
I never felt like I was alone
My lawyer and his Paralegal were right with me the entire case. I never felt like I was alone. At every turn they were in my corner. Someone recommended me to Steinberg law firm and I gladly would do the same for someone else.
- Mike
I couldn't have asked for better
The people from the Steinberg group are top-notch. They handled my case extremely well, I couldn't have asked for a better performance. Thank you all so much for all you did for me.
- Brian
I am grateful for them!
At my worst, they honestly and carefully protected and defended my family on multiple levels. I'm a client for life and the integrity of this law firm is unmatched. Thank You Steinberg Law Family!!!
- Brandy
The people are thoughtful and professional
Questions and concerns always get answered and concerns are taken care of. Thank you all at Steinburg for a good experience and for showing me that you care about your clients.
- Joan
The best law firm
This the best law firm anyone could ever deal with. Mr. Pearlman will work hard to get everything that is owed to you. It was a pleasure to have been represented by this firm.
- Rena
A wonderful experience
Had a wonderful experience with Mr. Pearlman and his team. Thank you very much for your diligence and expertise.
- Meagan
I highly recommend them
They work as a team providing the best referrals and assistance to accomplish what my family and I needed. I highly recommend them because you won't be disappointed.
- Erika