I would highly recommend the Steinberg Law Firm to all my family and friends, and anybody else, they work hard to get what you what deserve for your injury, give them a call. - Albert
Charleston, South Carolina Bicycle Accident Attorney
We are here to ensure you can see a positive future after your bike accident. And our whole firm is here to make sure you have the resources to make that vision a reality.
For a free case review, call us at 843-720-2800.
Representing Injured People Since 1927
Bike Accident Lawyers Representing Charleston & nearby areas of South Carolina
After a bike accident, you must take time to focus on recovery for yourself.
If you or a loved one have been injured in a bicycle accident, contact an experienced South Carolina bicycle injury attorney at Steinberg Law Firm at (843) 720-2800 to protect your rights and help you with your case. We will fight for your rights and get you the compensation you deserve.
What our clients say:
Steinberg law firm made me feel like I wasn't alone, and that I mattered. As you walk in through the doors at the Goose Creek branch, you are greeted with the most friendly smile. You'll be welcomed with immediate attention. Overall, this is definitely a firm to contact if, unfortunately, you are in need of a lawyer. - Jermaine
Both riders and drivers have a duty to follow the South Carolina traffic laws.
How Common are South Carolina bicycle accidents?
South Carolina averages 500 bicycle accidents per year. Approximately 90 percent of the accidents result in injuries. Six percent of the bicycle accidents involved property damage. Of the remaining four percent, there was an average of 20 fatalities each year. 
What if the Accident Was No One's Fault?
In these situations, the bicyclist and motorist may have a legal claim against others involved in the accident, including the city or even businesses.
The parties would need to prove that the city or business had a duty to maintain a safe environment and show that they breached this duty. Even if they did breach their duty, the victims must show that the breach caused the accident. Finally, the parties involved must have damages and prove they are a direct result of the accident.
Free Bicycle Accident Consultations
Our lawyers know that the recovery process can be time consuming, stressful and expensive.
We understand injuries can prevent you from supporting you and your family, and we have the legal knowledge and skill to help you pursue financial compensation from the person responsible for your unnecessary pain and suffering. If you have been the victim of such a biking accident in or around Charleston, our attorneys are ready to help you understand the scope of your legal options.
Bicycle Accident Legal Issues
Attorneys for Bicycle Accident Compensation in South Carolina
The number of cars greatly outnumbers bicycles on South Carolina roads. Moreover, cars are much faster and heavier than bicycles. These factors significantly increase the potential for bicycle-automobile accidents. When such accidents occur, the automobile driver or the bicycle rider may be at fault.
The at-fault driver may be liable for the injuries and damages to the individual in the accident who is not at fault. If you were injured due to a negligent automobile driver or bicyclist, you may be entitled to compensation for your damages and injuries from the accident. You may receive compensation for the following:
Property damage
Medical injuries and bills
Continuing medical treatment
Lost wages and future earnings
Emotional distress
Pain and suffering
Whether it is for helping the environment or convenience, bicycling is a popular activity among South Carolina residents. Bicycles are a popular mode of transportation and a great source of exercise and recreation. Frequently, automobiles and bicycles occupy the same roadways. The ability of motor vehicles to reach high speeds and the capability of bicycles to maneuver quickly alongside road traffic may lead to bicycle accidents. When automobiles and bicycles collide, the at-fault driver or rider may be liable to compensate the victims for injuries and property damage they received during the accident.
Bicycle Accident Injuries
Bicycle crashes may result in minor to severe injuries to the parties involved. The injured parties may suffer short-term or lifelong injuries, such as:
Bruises
Cuts and scrapes
Broken bone and fractures
Paralysis
Disfigurement
Sprains and strains
Amputations
WE HAVE RECOVERED OVER $500 MILLION FOR CLIENTS IN THE LAST 10 YEARS, INCLUDING:
South Carolina law requires that motor vehicle drivers have vehicle insurance. Automobile insurance may help cover the damages resulting from a bicycle accident. Two types of insurance come into play in a bicycle-motor vehicle accident: uninsured insurance (UM) and underinsured insurance (UIM).
Uninsured Motorist Insurance
Uninsured insurance coverage provides compensation to an insured driver when the other driver is at-fault but does not have insurance. Uninsured insurance also provides compensation to a victim of a hit-and-run accident, where the identity of the at-fault driver is unknown.
Underinsured Motorist Insurance
Underinsured insurance will provide compensation to injured parties until the policy limit. The injured parties need to recover the remainder from their insurance company, from the UIM insurance policy.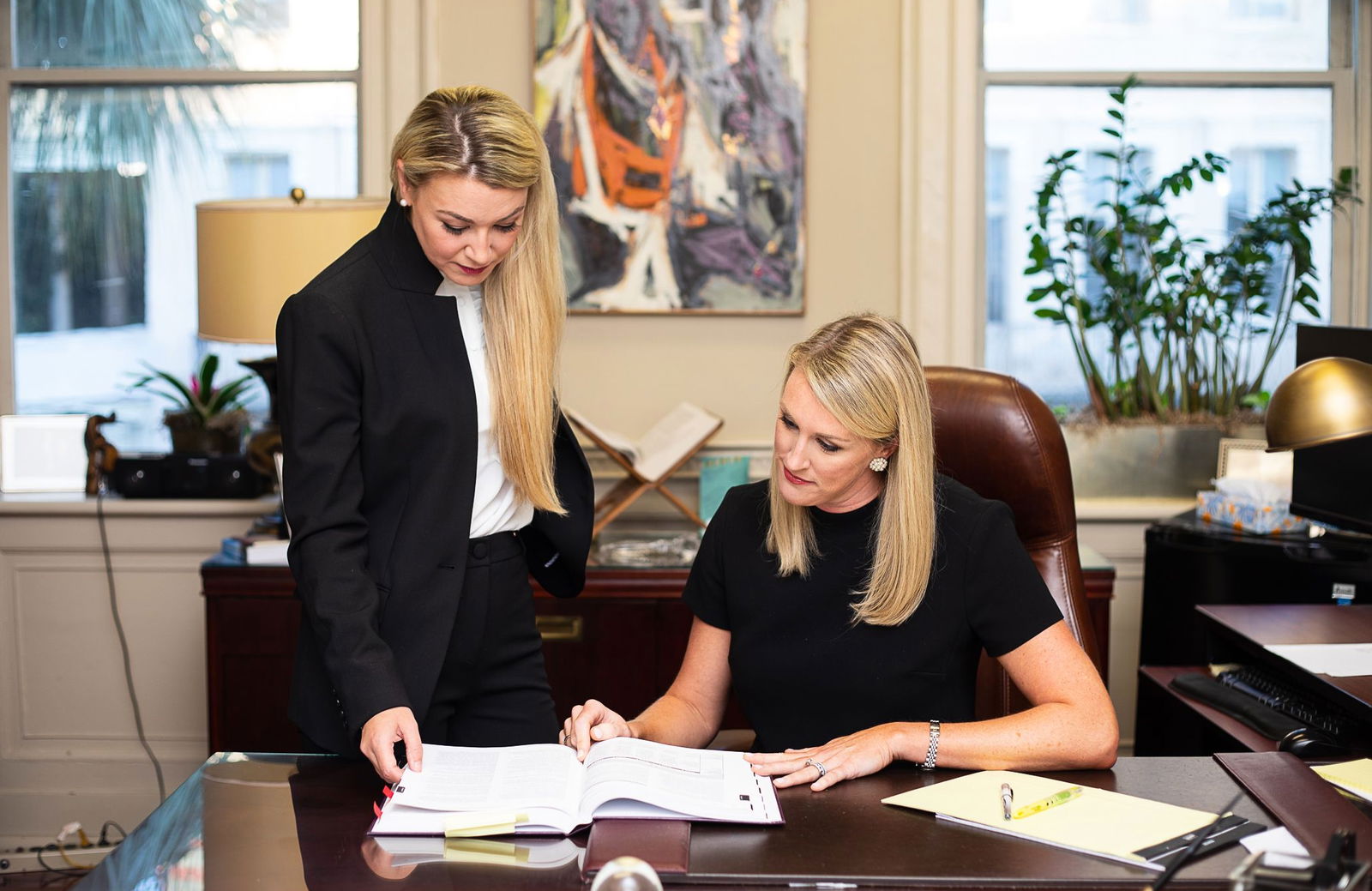 If you are on a bicycle and are hit by a motor vehicle, you might still be able to obtain compensation from the at-fault driver's insurance company. It is also possible that you will be able to recover from your own insurance company as an insured policyholder.
They have amazing lawyers!
They have worked on an impossible situation and exceeded all expectations in the resulting settlements. I would recommend the Steinberg Law Firm to anyone and everyone!
- Susan
My experience was excellent
From the first consultation to the end of my case I was kept updated step by step. My attorney worked hard for me and got me more than what I expected.
- Vanessa
I never felt like I was alone
My lawyer and his Paralegal were right with me the entire case. I never felt like I was alone. At every turn they were in my corner. Someone recommended me to Steinberg law firm and I gladly would do the same for someone else.
- Mike
I couldn't have asked for better
The people from the Steinberg group are top-notch. They handled my case extremely well, I couldn't have asked for a better performance. Thank you all so much for all you did for me.
- Brian
I am grateful for them!
At my worst, they honestly and carefully protected and defended my family on multiple levels. I'm a client for life and the integrity of this law firm is unmatched. Thank You Steinberg Law Family!!!
- Brandy
The people are thoughtful and professional
Questions and concerns always get answered and concerns are taken care of. Thank you all at Steinburg for a good experience and for showing me that you care about your clients.
- Joan
The best law firm
This the best law firm anyone could ever deal with. Mr. Pearlman will work hard to get everything that is owed to you. It was a pleasure to have been represented by this firm.
- Rena
A wonderful experience
Had a wonderful experience with Mr. Pearlman and his team. Thank you very much for your diligence and expertise.
- Meagan
I highly recommend them
They work as a team providing the best referrals and assistance to accomplish what my family and I needed. I highly recommend them because you won't be disappointed.
- Erika
Contact a South Carolina Bicycle Accident Attorney
What Our Attorneys Can Do For You
If you decide to file a lawsuit to recover compensation for your damages and medical bills, you must be aware of the statute of limitations to bring a legal case. Statute of limitations is the amount of time you have to file a lawsuit. South Carolina has a three-year time limit from the date of your accident to file a lawsuit. Once you miss the deadline to file a legal case, you are generally not able to file a lawsuit for the incident.
Lawsuits are a time-consuming and complex process. You must be knowledgeable of South Carolina law in order to protect your rights and comply with the legal obligations for your lawsuit. Therefore, you should hire an experienced attorney to handle your case.
Let Us Handle the Insurance Companies
If you or a loved one has been a victim of a bicycle accident, we do not advise that you try to handle the insurance companies yourself. They have teams of lawyers, adjusters and investigators working to try to pay you as little as possible on your claim. If you were injured in a bicycle accident, contact a knowledgeable South Carolina bicycle injury attorney at Steinberg Law Firm today.