Summerville Fatal Car Accident and Wrongful Death Lawyers
Receiving the news that a loved one was killed in a Summerville car accident is among the most devastating things anyone can experience. Yet, thousands of families are forced to go through this tragedy. In many cases, the deceased was not at all responsible for the crash. However, even if they played a minor role, it does not lessen a family's devastation.
While no amount of money can adequately compensate you for your loss, filing a wrongful death claim can help ease the financial burdens after a fatal Summerville car accident. At the Steinberg Law Firm, our personal injury lawyers work closely with families to help them pursue justice after losing a loved one in a preventable car accident. We have been representing families in wrongful death cases for decades and are here to support you through this challenging time.
Causes of Fatal Summerville Car Accidents
Car accidents occur at a moment's notice, often due to a single wrong decision or momentary lapse in judgment. However, the consequences of these seemingly small missteps can result in an innocent person paying the ultimate price.
Over the decades we have been handling fatal car accident cases, we understand that most of these collisions occur due to a driver's negligence. Indeed, it is a rare situation in which an accident is unavoidable. The following are the most common causes of fatal Summerville car accidents:
• Distracted driving
• Drunk driving
• Driving under the influence of prescription or street drugs
• Fatigued driving
• Speeding
• Aggressive driving
Other circumstances outside the other driver's control can cause an accident, such as a defective vehicle, unmarked or poorly marked roads, or poorly designed construction sites. However, in each of these cases, someone's negligence played a role in causing the accident.
What Is a Summerville Wrongful Death Lawsuit?
A wrongful death claim is a type of personal injury claim. However, instead of being brought by the accident victim, a Summerville wrongful death claim is filed by the executor or administrator of the deceased accident victim's estate on behalf of the deceased accident victim's surviving family members.
To succeed in a wrongful death case, the person bringing the claim must establish that the defendant's negligent act caused the victim's death. These claims must generally be filed within three years of the date of the victim's death. Notably, this may be later than the date of the accident.
Families experiencing the tragic loss of a loved one may be able to recover compensation to help them deal with the financial impact of their loss. While every case is different, South Carolina law allows families to recover for their economic and non-economic losses through a wrongful death claim. Economic damages refer to the out-of-pocket costs associated with the accident. In the case of a fatal Summerville car accident, economic damages may include:
• The victim's medical expenses;
• The wages the victim would have earned throughout their life;
• The loss of benefits the victim would otherwise have provided, such as medical insurance or pension benefits;
• The loss of inheritance caused by the victim's untimely death; and
• The contributions the victim would have provided to their family.
Non-economic damages compensate a family for the emotional harm caused by the accident. Typical non-economic damages in fatal car accident case may include:
• Compensation for the surviving family member's mental anguish;
• Compensation for the care, protection, guidance, advice, training, and nurturing that the deceased accident victim would have provided;
• Compensation for the family's loss of love, society and companionship; and
• Compensation for a surviving spouse's loss of consortium.
Although rare, a family can be awarded punitive damages on top of compensatory economic and non-economic damages in some cases. Unlike compensatory damages, punitive damages focus on punishing the at-fault party for engaging in particularly bad conduct. South Carolina law allows punitive damages only when the party bringing the claim "proves by clear and convincing evidence that his harm was the result of the defendant's willful, wanton, or reckless conduct." While this is certainly a high bar to meet, punitive damages are available in fatal Summerville car accident lawsuits.
Contact a Summerville Fatal Car Accident Lawyer for Immediate Assistance
If you have suffered the tragic loss of a loved one due to a fatal Summerville car accident, the compassionate attorneys at the Steinberg Law Firm can help. We recognize that this is an exceptionally challenging time for you and your family and that bringing a lawsuit may not be in the front of your mind. However, by calling us to set up a free consultation, you can learn about the wrongful death process to determine if it is right for your family. If you fear that your loss may result in financial hardship, we want to help. To learn more and speak with an attorney about your case, give us a call at 843-720-2800. You can also reach us through our online form.
WE HAVE RECOVERED OVER $500 MILLION FOR CLIENTS IN THE LAST 10 YEARS, INCLUDING:
Leaders in the Legal Industry
Steinberg attorneys have been awarded numerous distinctions, such as Super Lawyers, Best Lawyers in America by U.S. News & World Report, Gedney M. Howe, Jr. Award for Outstanding Public Service, the SC Leadership in Law award, and has been voted Best Workers' Comp Firm in SC, among other distinctions.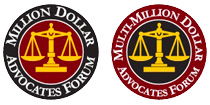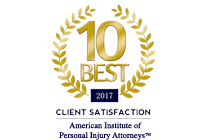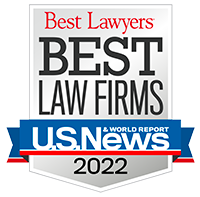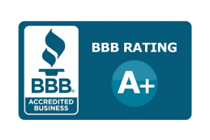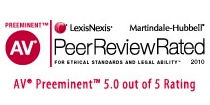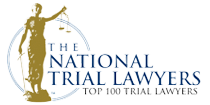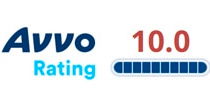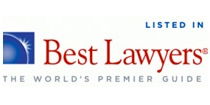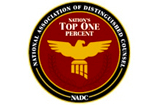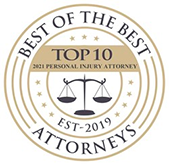 They have amazing lawyers!
They have worked on an impossible situation and exceeded all expectations in the resulting settlements. I would recommend the Steinberg Law Firm to anyone and everyone!
- Susan
My experience was excellent
From the first consultation to the end of my case I was kept updated step by step. My attorney worked hard for me and got me more than what I expected.
- Vanessa
I never felt like I was alone
My lawyer and his Paralegal were right with me the entire case. I never felt like I was alone. At every turn they were in my corner. Someone recommended me to Steinberg law firm and I gladly would do the same for someone else.
- Mike
I couldn't have asked for better
The people from the Steinberg group are top-notch. They handled my case extremely well, I couldn't have asked for a better performance. Thank you all so much for all you did for me.
- Brian
I am grateful for them!
At my worst, they honestly and carefully protected and defended my family on multiple levels. I'm a client for life and the integrity of this law firm is unmatched. Thank You Steinberg Law Family!!!
- Brandy
The people are thoughtful and professional
Questions and concerns always get answered and concerns are taken care of. Thank you all at Steinburg for a good experience and for showing me that you care about your clients.
- Joan
The best law firm
This the best law firm anyone could ever deal with. Mr. Pearlman will work hard to get everything that is owed to you. It was a pleasure to have been represented by this firm.
- Rena
A wonderful experience
Had a wonderful experience with Mr. Pearlman and his team. Thank you very much for your diligence and expertise.
- Meagan
I highly recommend them
They work as a team providing the best referrals and assistance to accomplish what my family and I needed. I highly recommend them because you won't be disappointed.
- Erika