North Charleston Motorcycle Accident Lawyer
South Carolina personal injury law firm helps motorcycle accident victims recover full compensation for their injuries
While any motor vehicle accident can result in life-changing injuries, North Charleston motorcycle accidents are among the the most fatal. Each year, over 100 people die as a result of South Carolina motorcycle accidents. In addition, thousands more are seriously injured. The vast majority of these accidents were preventable, had the other driver exercised the necessary care and precaution.
At the Steinberg Law Firm, we proudly represent North Charleston motorcycle accident victim. Our dedicated team of personal injury attorneys has over 95 years of collective experience helping clients get their lives back on track after suffering a serious injury. At the Steinberg Law Firm, we measure our success by how many lives we can positively impact. We are here to listen to your story and help you obtain fair and equitable compensation for your injuries.
Damages in North Charleston Motorcycle Accident Cases
While motorcycles make up only a small portion of the number of registered vehicles in South Carolina, they are involved in a disproportionate number of serious and fatal accidents. The primary reason why North Charleston motorcycle accidents are so deadly is that motorcycles, unlike cars and SUVs, offer no protection to riders. However, when it comes to recovering after an accident, a victim's vehicle choice is irrelevant and a negligent motorist cannot avoid or reduce their liability because a motorcyclist assumed the risks involved of riding a motorcycle.
Some of the more common injuries in motorcycle accidents include:
• Head injuries, including traumatic brain injuries (TBIs)
• Road rash
• Back and spine injuries
• Broken bones
• Chest and rib injuries
Regardless of the type of injury you suffered in a North Charleston motorcycle accident, our experienced attorneys can help you hold the at-fault party responsible.
Helmet Use North Charleston Motorcycle Accidents
There is no doubt about it, helmets can help prevent serious injury or death in some motorcycle accidents. However, under state law, only motorcyclists under the age of 21 are legally required to wear a helmet.
South Carolina personal injury law prevents defendants in motorcycle accident cases from raising the issue of helmet use for riders over the age of 21. This means that an accident victim who was not wearing a helmet at the time of the accident can still recover for their injuries. And unlike in many other states, defendants cannot reduce the amount of damages owed to an accident victim based on the accident victim's failure to wear a helmet. If someone causes a North Charleston motorcycle accident, they are responsible for whatever damages were caused, regardless of whether the motorcyclist was wearing a helmet.
Of course, North Charleston motorcycle accidents also present their share of hurdles that accident victims must overcome. Over the decades we have been handling motorcycle accident cases, we have noticed that there is an unfounded societal stigma against motorcyclists. When many people hear about a motorcycle accident, they assume it was caused by the motorcyclist's negligence, inexperience or aggressive driving. At Steinberg Law Firm, we have developed a proven way of dissolving this stigma and shedding light on the true causes of the accident.
Contact the Experienced North Charleston Motorcycle Accident Attorneys at the Steinberg Law Firm
If you or someone you love has recently been seriously injured in a North Charleston motorcycle accident, contact the Steinberg Law Firm for immediate assistance. Our attorneys are ready to listen to you and explain how we can help. With over 95 years of collective experience helping accident victims obtain fair compensation for their injuries, we are an invaluable resource for accident victims. From the moment you allow us to work with you on your case, we will do everything we can to help you get your life back on track. To learn more, and to schedule a free consultation with one of our knowledgeable North Charleston personal injury lawyers, call 843-720-2800. You can also reach us through our online form.
WE HAVE RECOVERED OVER $500 MILLION FOR CLIENTS IN THE LAST 10 YEARS, INCLUDING:
Leaders in the Legal Industry
Steinberg attorneys have been awarded numerous distinctions, such as Super Lawyers, Best Lawyers in America by U.S. News & World Report, Gedney M. Howe, Jr. Award for Outstanding Public Service, the SC Leadership in Law award, and has been voted Best Workers' Comp Firm in SC, among other distinctions.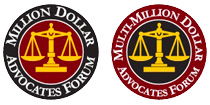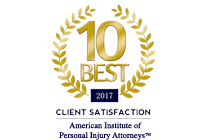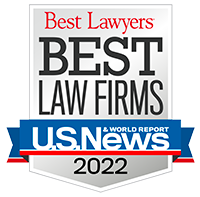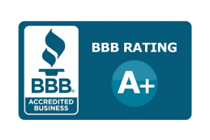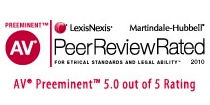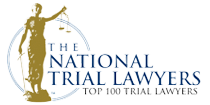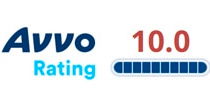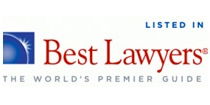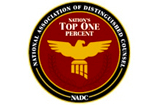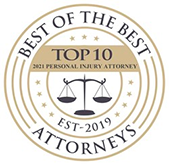 They have amazing lawyers!
They have worked on an impossible situation and exceeded all expectations in the resulting settlements. I would recommend the Steinberg Law Firm to anyone and everyone!
- Susan
My experience was excellent
From the first consultation to the end of my case I was kept updated step by step. My attorney worked hard for me and got me more than what I expected.
- Vanessa
I never felt like I was alone
My lawyer and his Paralegal were right with me the entire case. I never felt like I was alone. At every turn they were in my corner. Someone recommended me to Steinberg law firm and I gladly would do the same for someone else.
- Mike
I couldn't have asked for better
The people from the Steinberg group are top-notch. They handled my case extremely well, I couldn't have asked for a better performance. Thank you all so much for all you did for me.
- Brian
I am grateful for them!
At my worst, they honestly and carefully protected and defended my family on multiple levels. I'm a client for life and the integrity of this law firm is unmatched. Thank You Steinberg Law Family!!!
- Brandy
The people are thoughtful and professional
Questions and concerns always get answered and concerns are taken care of. Thank you all at Steinburg for a good experience and for showing me that you care about your clients.
- Joan
The best law firm
This the best law firm anyone could ever deal with. Mr. Pearlman will work hard to get everything that is owed to you. It was a pleasure to have been represented by this firm.
- Rena
A wonderful experience
Had a wonderful experience with Mr. Pearlman and his team. Thank you very much for your diligence and expertise.
- Meagan
I highly recommend them
They work as a team providing the best referrals and assistance to accomplish what my family and I needed. I highly recommend them because you won't be disappointed.
- Erika