Mt. Pleasant Motorcycle Accident Lawyer
Motorcycle Accident Attorney in Mt. Pleasant, South Carolina
Motorcycles are loved for the sense of freedom they provide, yet they also come with risks for riders. The small size of motorcycles makes them difficult to spot among other traffic on the road, which means accidents are bound to happen. Riders have little protection if they are involved in a collision. Head trauma and other serious injuries are possible, or even death in some cases. If you have been injured in a motorcycle accident due to another party's negligence, you may be eligible to pursue compensation.
Motorcycle Accident Statistics
According to the South Carolina Department of Public Safety, one motorcyclist was killed every 3.3 days in the state in 2018. There were 1,938 motorcycle accidents reported, in which 114 people died and 1,641 were injured. Property damage occurred in 405 cases.
In 60.5 percent of motorcycle accidents, other vehicles contributed to the collision. In Charleston County, where Mt. Pleasant is located, there were 195 motorcycle accident victims in 2018.
Just over 4 percent of motorcyclists age 20 and under involved in a motorcycle accident used a helmet. Helmet use increased to around 38 percent for those age 21 and over. Helmets were not used in around 35 percent of motorcycle collisions.
Recovering Damages After a Motorcycle Accident
If you were hurt in a motorcycle accident due to someone else's negligence, you can recover compensation for your injuries and losses. The motorcycle accident lawyers at Steinberg Law Firm will make sure you receive the full compensation you deserve as it will be vital to your recovery. Compensation consists of both economic and non-economic losses, including but not limited to:
• Medical expenses (hospitalization, medication, rehabilitation)
• Disfigurement
• Property damage to motorcycle
• Loss of income and earning potential
• Emotional distress
• Pain and suffering
• Loss of consortium
Punitive damages may be awarded for Mt. Pleasant motorcycle accidents in which a person was harmed because of someone else's reckless conduct. If your loved one was killed in a motorcycle accident, you may be entitled to wrongful death damages. The compassionate motorcycle accident lawyers at Steinberg Law Firm can help you, no matter your situation.
Why Motorcycle Accidents Happen
Motorcycle accidents can happen due to many different reasons, but negligent drivers are often found to be at fault. A leading cause of crashes is the failure of other motorists to notice motorcycles on the road because of their small size relative to other vehicles. For instance, a collision can easily happen if a driver is distracted and not paying attention to the road.
Careless driving can lead to motorcycle accidents that result in severe injuries or death. A common cause of crashes is a driver violating the motorcyclist's right of way. Other causes include drivers failing to check their blind spots and not giving motorcyclists enough space on the road.
Other parties besides drivers can also be liable for motorcycle accident injuries. Crashes can occur because of unsafe road conditions if a city has failed to conduct maintenance. A bar that overserved a drunk motorist who crashed into you can also be at fault for your motorcycle accident. Sometimes a motorcycle manufacturer may be liable due to defective bike parts.
Depending on the details of your case, multiple parties may bear legal responsibility for your motorcycle accident injuries. Working with an experienced personal injury attorney can be the most effective way to hold them accountable.
Common Motorcycle Accident Injuries
Motorcycle accident injuries are often more significant than those sustained in auto accidents because there is little protection between the rider and the road. When a motorcycle is hit by a vehicle that is thousands of pounds heavier, the motorcyclist's injuries are likely to be catastrophic.
It is possible to recover from injuries sustained in a motorcycle accident, but serious crashes can leave victims with permanent disabilities. Here are some commonly reported injuries:
• Traumatic brain injury
• Broken bones like arms, legs or ribs
• Soft tissue damage
• Organ damage
• Spinal cord injuries such as broken back or neck
• Road rash
• Lacerations
• Facial fractures
• Burns
• Paralysis
Head and brain injuries are common in motorcycle accidents, with traumatic brain injury being a leading cause of death for motorcyclists. Under South Carolina law, helmets are not mandatory unless the rider is under the age of 21. However, wearing a helmet can reduce your risk of suffering a serious injury and even save your life.
How a Mt. Pleasant Motorcycle Accident Lawyer Can Help You
There are important time limits involved with filing a motorcycle accident claim in South Carolina. If the claim is not filed within three years of the date of injury or death, you could lose your right to pursue compensation. As a result, it is a good idea to contact an attorney as soon as possible.
In South Carolina, accident victims must be less than 50 percent at fault for their injuries in order to obtain damages. For this reason, insurance companies may try to lay the blame on you, claiming you were responsible for your injuries.
An experienced Mt. Pleasant motorcycle accident lawyer can fight back against their attempts to avoid paying what you deserve. Steinberg Law Firm will protect your rights and make sure your losses are not undervalued with a low-ball settlement.
Contact Steinberg Law Firm Today for a Free Consultation
At Steinberg Law Firm, we recognize the trauma and the challenges that arise from suffering serious injuries in a motorcycle accident. Our compassionate attorneys are here to help you obtain fair compensation for your injuries.
If you are unsure about whether you have a motorcycle accident case, we can listen to your story and explain your legal options. Call us today for a free consultation.
WE HAVE RECOVERED OVER $500 MILLION FOR CLIENTS IN THE LAST 10 YEARS, INCLUDING:
Leaders in the Legal Industry
Steinberg attorneys have been awarded numerous distinctions, such as Super Lawyers, Best Lawyers in America by U.S. News & World Report, Gedney M. Howe, Jr. Award for Outstanding Public Service, the SC Leadership in Law award, and has been voted Best Workers' Comp Firm in SC, among other distinctions.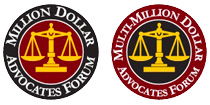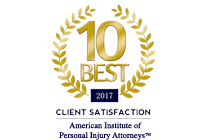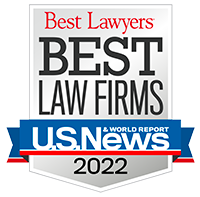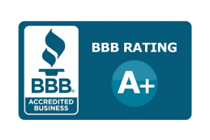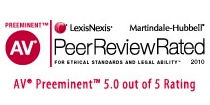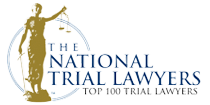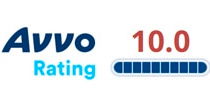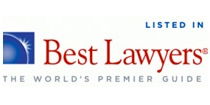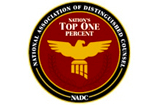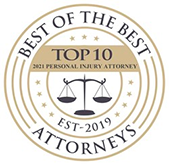 They have amazing lawyers!
They have worked on an impossible situation and exceeded all expectations in the resulting settlements. I would recommend the Steinberg Law Firm to anyone and everyone!
- Susan
My experience was excellent
From the first consultation to the end of my case I was kept updated step by step. My attorney worked hard for me and got me more than what I expected.
- Vanessa
I never felt like I was alone
My lawyer and his Paralegal were right with me the entire case. I never felt like I was alone. At every turn they were in my corner. Someone recommended me to Steinberg law firm and I gladly would do the same for someone else.
- Mike
I couldn't have asked for better
The people from the Steinberg group are top-notch. They handled my case extremely well, I couldn't have asked for a better performance. Thank you all so much for all you did for me.
- Brian
I am grateful for them!
At my worst, they honestly and carefully protected and defended my family on multiple levels. I'm a client for life and the integrity of this law firm is unmatched. Thank You Steinberg Law Family!!!
- Brandy
The people are thoughtful and professional
Questions and concerns always get answered and concerns are taken care of. Thank you all at Steinburg for a good experience and for showing me that you care about your clients.
- Joan
The best law firm
This the best law firm anyone could ever deal with. Mr. Pearlman will work hard to get everything that is owed to you. It was a pleasure to have been represented by this firm.
- Rena
A wonderful experience
Had a wonderful experience with Mr. Pearlman and his team. Thank you very much for your diligence and expertise.
- Meagan
I highly recommend them
They work as a team providing the best referrals and assistance to accomplish what my family and I needed. I highly recommend them because you won't be disappointed.
- Erika