The person who caused your injury, they have a team of lawyers working for them. It doesn't make sense for you to go against them without having your own team of professionals who can guide you through the system. – Attorney Steven Goldberg
Attorneys Representing Those Injured by Dangerous Products
Our attorneys will work tirelessly to ensure designers, manufacturers, suppliers, or any parties selling unsafe products are held responsible.
For a free case review, call us at 843-720-2800.
Representing Injured People Since 1927
Defective Product Lawyers Representing Charleston, Summerville & Goose Creek, South Carolina
We will protect your rights and prevent others from also being harmed by the same product.
Product manufacturers have a crucial responsibility toward their consumers. They must ensure the goods they produce and sell are safe for consumer use, and that they contain adequate warnings of any inherent dangers. Unfortunately, manufacturers and other parties in the distribution chain sometimes produce a dangerous or defective product that injures consumers. Fortunately, the law provides protection in defective product cases.
What Our Clients Say:
Enjoyed the fact that every time I called, someone called me back. It made me feel like my case mattered, and that I mattered. They answered all of my questions and concerns in a timely manner. I would highly recommend them.
- Paula
To discuss the details of your case, contact an experienced South Carolina defective products lawyer today. We serve Charleston, Goose Creek, Summerville and the surrounding areas.
What should I do if I've been injured by a defective product?
Life requires that you and your family come into contact with numerous products and devices every day. You should be able to trust those products, but unfortunately, dangerous goods can make it into the hands and homes of consumers. In certain cases, you may be able to pursue compensation and accountability. To find out whether you have a defective product claim, please call our experienced South Carolina attorneys – 24 hours a day, 7 days a week – at 843-720-2800. 
What is a Defective Product?
Virtually any type of product can be defective or faulty. During your free consultation, our attorneys can determine whether your injury and the type of product qualify. In the past, some of the products that have been the subject of these claims are:
Tires
Brakes
Appliances
Medical devices
Medications
Children's toys
Food products
Grill brushes
Battery-powered devices
Determining Who is at Fault
There are multiple parties along the chain of production that may ultimately be responsible for defective product injuries. Some of the potentially responsible parties include:
Designers
Manufacturers
Retailers
Wholesalers
As a team of experienced lawyers, we have the skills and resources to investigate your case and determine fault. Often the key to these cases is showing that you were injured as a direct result of the defect. Of course, anyone can be harmed by a product, simply by using it improperly or in a dangerous manner. A chainsaw is a very dangerous piece of equipment; simply being injured while using the saw isn't enough to pursue a product liability claim. Instead, the injury must have arisen because of a defect and while in the regular operation of the device.
WE HAVE RECOVERED OVER $500 MILLION FOR CLIENTS IN THE LAST 10 YEARS, INCLUDING:
Boiler Explosion Accident
Machinery Amputation Injury
We can help you understand your legal options for recovery.
We at the Steinberg Law Firm know that you prioritize the safety of your family, and if a defective product injures you or one of your loved ones, our lawyers work to hold the responsible party accountable to the full extent of the law.
Three Categories of Defective Product Cases
There are three types of defects that product liability claims address:
These flaws are present in the very design of the product before it is made. Even when the product is manufactured accurately and precisely, there will still be a dangerous defect in the final merchandise.
These cases deal with products that are correctly designed but manufactured in a flawed manner. An error or problem arises as the product is being made, causing the defect.
Our attorneys can determine whether the product that injured you was defective in one of these ways.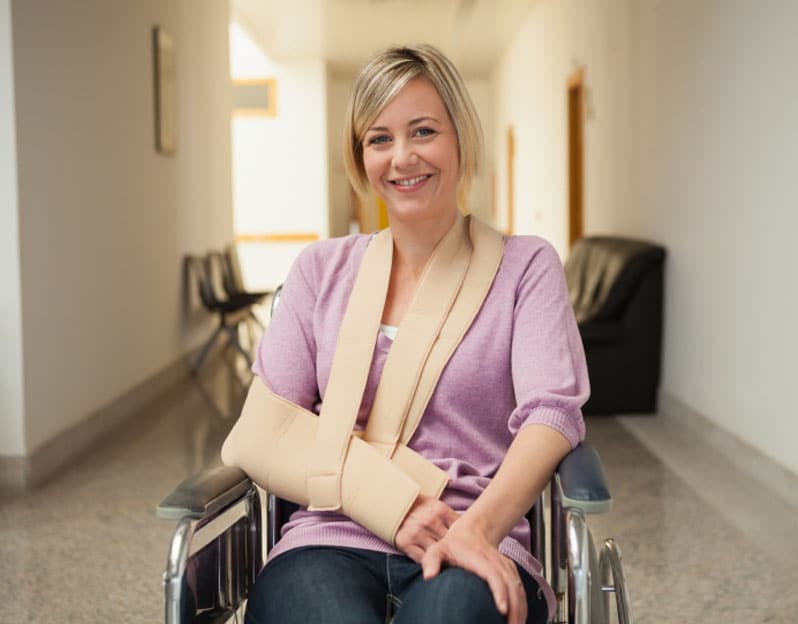 These cases deal with the labeling and marketing of a product, including inadequate instructions, insufficient labels, or inadequate safety warnings.
Our experienced attorneys work efficiently and passionately to pursue every last penny for our clients. Using all of our resources, we will show every way the injury has affected your life and livelihood. We demonstrate the life-altering effect the injury has had upon a client's life to judges, juries, mediators, and insurance adjusters.
Damages in a Defective Product Case
In addition to holding responsible parties accountable, the purpose of a product liability claim is to pursue compensation for the way the injury has affected your life.
Compensation awarded in a claim is referred to as "compensatory damages." When a case is successful, damages may be awarded for some or all of the following:
Current and future medical expenses
Lost wages from being unable to work
Rehabilitation therapy
Job re-training
They have amazing lawyers!
They have worked on an impossible situation and exceeded all expectations in the resulting settlements. I would recommend the Steinberg Law Firm to anyone and everyone!
- Susan
My experience was excellent
From the first consultation to the end of my case I was kept updated step by step. My attorney worked hard for me and got me more than what I expected.
- Vanessa
I never felt like I was alone
My lawyer and his Paralegal were right with me the entire case. I never felt like I was alone. At every turn they were in my corner. Someone recommended me to Steinberg law firm and I gladly would do the same for someone else.
- Mike
I couldn't have asked for better
The people from the Steinberg group are top-notch. They handled my case extremely well, I couldn't have asked for a better performance. Thank you all so much for all you did for me.
- Brian
I am grateful for them!
At my worst, they honestly and carefully protected and defended my family on multiple levels. I'm a client for life and the integrity of this law firm is unmatched. Thank You Steinberg Law Family!!!
- Brandy
The people are thoughtful and professional
Questions and concerns always get answered and concerns are taken care of. Thank you all at Steinburg for a good experience and for showing me that you care about your clients.
- Joan
The best law firm
This the best law firm anyone could ever deal with. Mr. Pearlman will work hard to get everything that is owed to you. It was a pleasure to have been represented by this firm.
- Rena
A wonderful experience
Had a wonderful experience with Mr. Pearlman and his team. Thank you very much for your diligence and expertise.
- Meagan
I highly recommend them
They work as a team providing the best referrals and assistance to accomplish what my family and I needed. I highly recommend them because you won't be disappointed.
- Erika
Contact a South Carolina Defective Products Attorney
What Our Attorneys Can Do For You
If you or a loved one has recently been injured due to a product defect that led to medical expenses, then contact the lawyers at Steinberg Law Firm today!
Our product liability lawyers can take care of all the paperwork and legal issues related to the case while you take time to recover from your injuries. You can rest and heal with the assurance that your legal affairs are in good hands. You can reach us through this website or by calling 843-720-2800. We serve clients in Charleston, Goose Creek, Summerville, and the surrounding areas.
Let Us Handle the Insurance Companies
If you or a loved one has been injured by a dangerous product, we do not advise that you try to handle the insurance companies yourself. They have teams of lawyers, adjusters and investigators working against you to try to pay you as little as possible on your claim. Contact the personal injury lawyers at Steinberg Law Firm today.