Dangerous Food Products
The supermarket shelves are filled with new food items all the time. As a consumer, you expect that those products are safe and fresh when they are purchased. Unfortunately, people are injured or sickened by dangerous products every day in Charleston and across the country. Injuries from dangerous food products may be mild illnesses, but in some cases, dangerous foods can be deadly.
If you have been injured by a dangerous food product or have suffered an illness caused by bad food, legal action is often the only way to seek justice. The Charleston dangerous food lawyers at the Steinberg Law Firm have the experience and the knowledge to help you with your claim. Call 843-720-2800 for a free case review from our legal team.

CAUSES OF DANGEROUS FOOD PRODUCTS
There are many ways that food may become dangerous. Among the causes are:
Defective Packaging: Improper packaging can leave food to spoil without your knowledge. Dented cans, open packages, and jars with failed seals are common problems that can make consumers sick. Sometimes defective packaging results from poor design or manufacturing problems. Sometimes people can be injured by defective packaging when they are cut on sharp edges. Defective packaging may pose suffocation or choking risks. Materials used in food packaging may leach chemicals that can contaminate the food.
Improper Processing: Processing during manufacture is another common failure for food safety. When foods are improperly processed, they can be contaminated by harmful bacteria or chemicals.
Dangerous Ingredients: Products sold as dietary supplements are not required to undergo the same level of scrutiny that drugs are. Some processed foods and dietary supplements may contain ingredients that cause serious adverse effects because they do not have to be tested before going on the market.
Pathogens: Food poisoning from pathogens is the most common cause of food-related illnesses. Outbreaks of Listeria, E. coli, Botulism, Norovirus, Salmonella, and others have caused widespread recalls on a regular basis.
Allergens: For people with severe food allergies, unmarked foods can be deadly. Undeclared allergens like nuts, soy and milk can have deadly consequences for those with food allergies.
Personal Injury Lawyers Representing Charleston & nearby areas of South Carolina
Dangerous food products are more common than you may realize. It is estimated that foodborne illness will affect about 1 in 6 people in the U.S. each year. When a food product is the cause of injury or illness, hundreds of people may be harmed before the problem is identified and corrected.
At the Steinberg Law Firm, we have the experience needed to take on corporate food companies that produce dangerous products. If you have been hurt by dangerous food, Contact the Steinberg Law Firm today or call us at 843-720-2800 to schedule a free case evaluation with our experienced Charleston product liability attorneys.
WE HAVE RECOVERED OVER $500 MILLION FOR CLIENTS IN THE LAST 10 YEARS, INCLUDING:
Leaders in the Legal Industry
Steinberg attorneys have been awarded numerous distinctions, such as Super Lawyers, Best Lawyers in America by U.S. News & World Report, Gedney M. Howe, Jr. Award for Outstanding Public Service, the SC Leadership in Law award, and has been voted Best Workers' Comp Firm in SC, among other distinctions.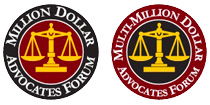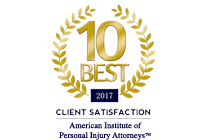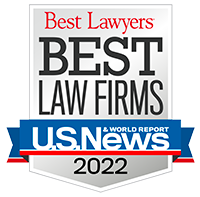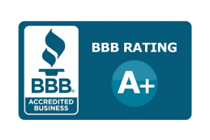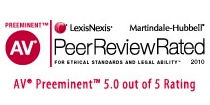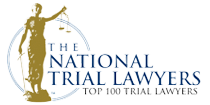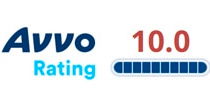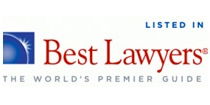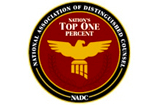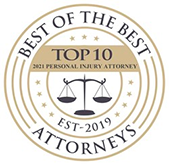 They have amazing lawyers!
They have worked on an impossible situation and exceeded all expectations in the resulting settlements. I would recommend the Steinberg Law Firm to anyone and everyone!
- Susan
My experience was excellent
From the first consultation to the end of my case I was kept updated step by step. My attorney worked hard for me and got me more than what I expected.
- Vanessa
I never felt like I was alone
My lawyer and his Paralegal were right with me the entire case. I never felt like I was alone. At every turn they were in my corner. Someone recommended me to Steinberg law firm and I gladly would do the same for someone else.
- Mike
I couldn't have asked for better
The people from the Steinberg group are top-notch. They handled my case extremely well, I couldn't have asked for a better performance. Thank you all so much for all you did for me.
- Brian
I am grateful for them!
At my worst, they honestly and carefully protected and defended my family on multiple levels. I'm a client for life and the integrity of this law firm is unmatched. Thank You Steinberg Law Family!!!
- Brandy
The people are thoughtful and professional
Questions and concerns always get answered and concerns are taken care of. Thank you all at Steinburg for a good experience and for showing me that you care about your clients.
- Joan
The best law firm
This the best law firm anyone could ever deal with. Mr. Pearlman will work hard to get everything that is owed to you. It was a pleasure to have been represented by this firm.
- Rena
A wonderful experience
Had a wonderful experience with Mr. Pearlman and his team. Thank you very much for your diligence and expertise.
- Meagan
I highly recommend them
They work as a team providing the best referrals and assistance to accomplish what my family and I needed. I highly recommend them because you won't be disappointed.
- Erika