North Charleston Fatal Truck Accident Lawyers
Few motor vehicle collisions are more horrifying than South Carolina semi-truck accidents. Semi-truck and other large commercial automobiles are enormous vehicles capable of causing extreme damage. While most truck drivers understand the seriousness of their job and do everything they can to remain safe at all times, unfortunately, that is not always the case.
At the Steinberg Law Firm, our North Charleston truck accident lawyers represent victims, and their families in personal injury and wrongful death claims to help them recover financial compensation after a tragic accident. Unlike other North Charleston personal injury law firms, the Steinberg Law Firm advocates are unceasingly committed not only to our individual clients' cases but to society as a whole. We want to make North Charleston a safer place for our children by holding negligent truck drivers and their employers accountable for their actions.
National stats:
In 2018, there were more than 400,000 truck accidents across the country, resulting in more than 3,800 deaths. This represents an increase of one percent in the number of fatal truck accidents in 2017.
The most recent data compiled by the Federal Motor Carrier Safety Administration shows:
• 3,198 occupants of passenger cars and light trucks were killed in truck accidents, and
• 284 motorcyclists were killed in truck accidents
The majority of those killed in truck accidents are pedestrians, cyclists, or other motorists. Only 885 truck drivers were killed in fatal truck accidents. Only 350 were killed in multi-vehicle accidents, with the remaining deaths coming from single-vehicle accidents.
South Carolina stats:
According to the most recent data compiled by the South Carolina Department of Public Safety, a South Carolina car accident occurs every 3.7 minutes, with someone losing their life every 8.5 hours.
In the year 2018 alone, there were 1,036 people killed in South Carolina car accidents. That year, there were 1,697 vehicles involved in fatal collisions — 109 of which were tractor-trailers or other large commercial trucks.
In 2018, there were a total of 5,554 South Carolina truck accidents.
The South Carolina Department of Public Safety keeps track of all semi-truck accidents. The number of South Carolina fatal truck accidents has increased over recent years:
• 2014: 41 fatal collisions
• 2015: 71 fatal collisions
• 2016: 68 fatal collisions
• 2017: 59 fatal collisions
• 2018: 80 fatal collisions
Despite what common sense may suggest, more than 95 percent of all fatal semi-truck accidents occur during clear conditions. About half of all fatal truck accidents occur during day-time hours.
Not surprisingly, most fatal truck accidents in South Carolina occur on the state's major highways:
• Interstates: 30 fatal truck accidents
• US Routes: 23 fatal truck accidents
• State Routes: 20 fatal truck accidents
• Secondary Roads, County Roads and Offramps: 7 fatal truck accidents
Proving a North Charleston Wrongful Death Claim After a Fatal Truck Accident
Losing a loved one is always an exceptionally challenging time for a family. However, when your loved one is ripped away from you in a preventable accident, the tragedy becomes magnified. Yet, each year, dozens of families are forced to go through the unimaginable tragedy of losing a loved one in a fatal truck accident.
South Carolina law allows families who have lost a loved one in a truck accident to pursue a claim for compensation against all responsible parties. These are called wrongful death claims and must be brought by the executor of the personal representative of the accident victim's estate. In many cases, but not always, this is a family member.
While an executor or personal representative is the person who must file a North Charleston wrongful death case, they will bring the claim on behalf of the accident victim's surviving family members. Typically, this includes the spouse and children of the deceased. However, if an accident victim does not leave behind a spouse or child, the claim can be brought on behalf of the deceased's parents or other heirs.
A wrongful death claim is essentially a personal injury claim. Both personal injury claims and wrongful death claims are based on the legal theory of negligence. To prove a wrongful death claim arising out of a truck accident, a party must be able to establish that another person's "wrongful act, neglect, or default" caused the death of their loved one. Legally speaking, this requires they meet the four basic elements of a negligence claim:
1. Duty – The truck driver owed the accident victim a duty of care;
2. Breach – The truck driver violated the duty owed to the accident victim through some action or failure to act;
3. Causation – The truck driver's breach of the duty owed to the accident victim resulted in their death; and
4. Damages – The accident victim suffered damages as a result of the truck driver's negligence.
The final element of the negligence analysis is not at issue in a wrongful death claim, as the tragic loss of life certainly meets this requirement. However, the remaining elements can pose challenges to families hoping to recover compensation for losing a loved one.
For example, truck drivers and their insurance companies often argue that the truck driver's actions did not constitute a breach of the duty they owed to the accident victim. Alternatively, they may claim that the deceased accident victim contributed to the cause of the accident. Given the challenges inherent in bringing a North Charleston truck accident claim, families should work with a dedicated attorney with specific experience handling these claims.
While wrongful death claims arising from fatal truck accidents are similar to other motor vehicle accident claims, one major difference is the possibility of naming the truck driver's employer as a defendant. Under the doctrine of vicarious liability, accident victims may be able to hold trucking companies responsible for their employees' negligence. Doing so is important because truck drivers may not have the assets to compensate a family for their loss fairly. By establishing a trucking company's liability, families are much more likely to recover the full amount of compensation awarded if their case is successful.
Finally, while filing a North Charleston wrongful death claim may be the last thing on a family's mind after experiencing a major loss, families must act quickly to bring a claim. Under South Carolina law, an executor or personal representative has only three years from the date of an accident victim's death to bring a claim. Cases filed after the statute of limitations expires will almost certainly be dismissed.
At the Steinberg Law Firm, we have represented families in North Charleston wrongful death claims since 1927. We understand the substantive legal principles that govern these claims and what our clients are going through. For this reason, when you choose to work with our firm, we will always take the time to get to know you and how the accident impacted your life before we offer any advice. We respect your grieving process and will never pressure you in any way. We are here to support you and help you bring a claim against those responsible for the death of your loved one.
Causes of North Charleston Fatal Truck Accidents
There is no doubt, a truck driver's job is not an easy one. They operate huge vehicles that are difficult to control and can take a long distance to stop. However, that is no excuse for negligence. The majority of fatal North Charleston semi-truck accidents are not the result of well-meaning truck drivers who fall victim to unforeseeable events outside their control. Most truck accidents are caused by truck driver negligence or, in some cases, faulty truck equipment. The most common causes of Fatal North Charleston truck accidents include:
• Distracted driving
• Overcorrecting
• Disregarding traffic signals
• Drug or alcohol use
• Aggressive driving
• Improper passing
• Failure to yield the right of way
• Drowsy driving
• Following too closely
In addition to these driver-related errors, some truck accidents are caused by mechanical failures. Semis and other large trucks have many complex systems that all must work in tandem for the truck to operate safely. When one system fails, the truck driver may lose control of the rig, or the trailer may detach, potentially leading to a fatal truck accident. Some common equipment failures that can easily lead to an accident include:
1. Defective lights
2. Tire failure
3. Overloading cargo
4. Misloading cargo
5. Steering failures
6. Defective brakes
7. Trailer-related defects
Regardless of the cause of the accident leading to your loved one's tragic death, the attorneys at Steinberg Law Firm can help. With more than 95 years of experience assisting families in pursuing the compensation they need and deserve, we have the dedication, knowledge, and skill to effectively bring a claim on your behalf. We also work closely with a team of experts who will help prove your claim should the need arise.
Damages in a North Charleston Fatal Truck Accident Case
Families who have lost a loved one in a fatal North Charleston truck accident not only must deal with their tragic loss, but they also incur economic costs related to the accident. Through a wrongful death lawsuit, families may be able to recover for both their out-of-pocket expenses as well as non-economic damages.
Economic damages available through a North Charleston wrongful death claim include:
• Medical bills, including emergency room treatment, subsequent hospital stays, follow-up doctors' visits and more;
• Lost wages consisting of the income that an accident victim would have earned had they lived to a normal life expectancy;
• Loss of benefits, such as medical coverage of pension benefits; and
• Loss of inheritance resulting from the victim's death.
Most economic damages are relatively straightforward, as these represent the actual costs stemming from the accident victim's death. Non-economic damages, on the other hand, are much harder to quantify.
Examples of non-economic damages in a wrongful death claim include:
• Family members' pain and suffering;
• Loss of support and companionship; and
• Loss of consortium (for spouses)
Maximizing both economic and non-economic damage awards requires a skilled attorney to present the judge and/or jury with the full impact that the accident victim's death had on a family. Our knowledgeable and compassionate team of truck accident lawyers at the Steinberg Law Firm work closely with grieving families — answering all questions while respecting the grieving process. We pride ourselves in offering families comprehensive representation from the moment we are brought onto a case, taking care of everything so our clients can focus on overcoming their loss.
Reach Out to a Charleston Fatal Truck Accident Lawyer Today
If you have recently lost a loved one in a fatal North Charleston truck accident, contact the wrongful death attorneys at the Steinberg Law Firm. Our compassionate team of personal injury attorneys is here to help you every step of the way. We recognize that this is a challenging time for you and your family, and we cater our representation accordingly. If you choose to allow us to file a claim on your behalf, we will aggressively pursue maximum compensation for your economic and non-economic losses while still allowing your family time and space to grieve. With more than 95 years of experience helping North Charleston families obtain the compensation they deserve, the Steinberg Law Firm can effectively guide your family through the recovery process. To learn more about how our committed personal injury lawyers can help with your claim and schedule a free consultation today, call us at 843-720-2800. You can also reach us through our online form.
WE HAVE RECOVERED OVER $500 MILLION FOR CLIENTS IN THE LAST 10 YEARS, INCLUDING:
Leaders in the Legal Industry
Steinberg attorneys have been awarded numerous distinctions, such as Super Lawyers, Best Lawyers in America by U.S. News & World Report, Gedney M. Howe, Jr. Award for Outstanding Public Service, the SC Leadership in Law award, and has been voted Best Workers' Comp Firm in SC, among other distinctions.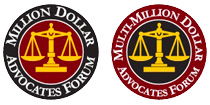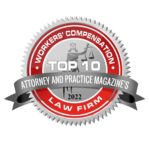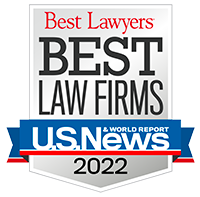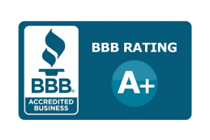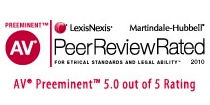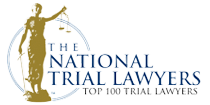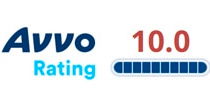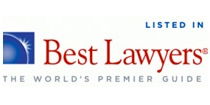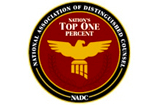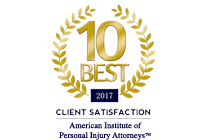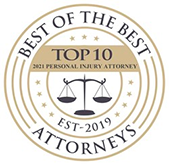 They have amazing lawyers!
They have worked on an impossible situation and exceeded all expectations in the resulting settlements. I would recommend the Steinberg Law Firm to anyone and everyone!
- Susan
My experience was excellent
From the first consultation to the end of my case I was kept updated step by step. My attorney worked hard for me and got me more than what I expected.
- Vanessa
I never felt like I was alone
My lawyer and his Paralegal were right with me the entire case. I never felt like I was alone. At every turn they were in my corner. Someone recommended me to Steinberg law firm and I gladly would do the same for someone else.
- Mike
I couldn't have asked for better
The people from the Steinberg group are top-notch. They handled my case extremely well, I couldn't have asked for a better performance. Thank you all so much for all you did for me.
- Brian
I am grateful for them!
At my worst, they honestly and carefully protected and defended my family on multiple levels. I'm a client for life and the integrity of this law firm is unmatched. Thank You Steinberg Law Family!!!
- Brandy
The people are thoughtful and professional
Questions and concerns always get answered and concerns are taken care of. Thank you all at Steinburg for a good experience and for showing me that you care about your clients.
- Joan
The best law firm
This the best law firm anyone could ever deal with. Mr. Pearlman will work hard to get everything that is owed to you. It was a pleasure to have been represented by this firm.
- Rena
A wonderful experience
Had a wonderful experience with Mr. Pearlman and his team. Thank you very much for your diligence and expertise.
- Meagan
I highly recommend them
They work as a team providing the best referrals and assistance to accomplish what my family and I needed. I highly recommend them because you won't be disappointed.
- Erika