Charleston Workers' Compensation Lawyers
If you have been injured on-the-job in Charleston, there is an exclusive remedy system in place referred to as workers' compensation and this is the only way an injured worker is permitted to file a lawsuit against an employer. There are some exceptions to this rule. However, in general, a worker cannot file a personal injury lawsuit against an employer or even pursue a claim outside of the workers' compensation system.
What is important to understand is that even though the state's workers' compensation system does not allow an injured employee to file a lawsuit against an employer, that same injured worker may file a claim against third parties, such as other contractors on the worksite. In other words, they may file suit against another person or entity that is not their direct employer. A third-party claim allows an injured victim or their family members to get their case into the court system and to seek compensation not under state workers' compensation laws.
When it comes to work-related injuries, an employee does not have to prove negligence, meaning employers are virtually always liable/responsible for work-related injuries. If an injury happens while a worker was doing their job/work duties, workers' compensation insurance must pay benefits to the employee.
In Charleston, you are generally able to pursue a lawsuit against a third party responsible for causing your injuries, while also pursuing a workers' compensation claim. However, it is vitally important to consult with an experienced workplace injury attorney and have your claim assessed to make sure you do not do something that ends up terminating your benefits. There are certain rules and regulations to be followed within and without the system and if they are not followed, it could jeopardize a worker's benefits.
The downside of the workers' compensation system is that there are rules that limit a worker's rights. For instance, a worker may not sue his or her employer for an injury. With few exceptions, he or she must file a claim under the workers' compensation system. Another potential downside is that benefits are limited under the system and may not be as all-inclusive as damages/compensation possibly attainable by filing a personal injury lawsuit.
If a worker dies on-the-job, surviving family members are unable to file a wrongful death lawsuit action against the employer. Instead, by law, the family receives designated benefits under workers' compensation system. Payments usually include funeral and burial costs, but do not include compensation for grief and sorrow or loss of companionship. Thanks to these and other limitations in the workers' compensation system, a number of injured workers or their family members consider filing a third-party workplace injury claim.
Third parties who may be liable for on-the-job injuries may include:
Project managers
Defective equipment manufacturers
Non-employer supervisors
Outside vendors
Drivers
Outside contractors
Public utility providers (if a provider is affiliated with the government, this involves government immunity
Workers' compensation in Charleston applies to all places of business with four or more workers, full or part time. The exceptions to this rule are for:
Railway express/railroad workers
Realtors paid by commission
Textile Hall Corporation workers
A workplace where the payroll is less than $3K
Agricultural workers
Make certain you know what your job classification is where you work, as some employers misclassify workers to avoid paying workers' compensation claims. You need to know whether you are classified as volunteer, an employee or considered to be an independent contractor. Your classification affects whether or not you are eligible for workers' compensation if you are injured at work.
To find out how our experienced attorneys can fight for you and your family following a workplace injury accident, call the Steinberg Law Firm, LLC, at 843-720-2800 for a FREE case review. We serve Charleston, Goose Creek, Summerville and surrounding areas.
WE HAVE RECOVERED OVER $500 MILLION FOR CLIENTS IN THE LAST 10 YEARS, INCLUDING:
Leaders in the Legal Industry
Steinberg attorneys have been awarded numerous distinctions, such as Super Lawyers, Best Lawyers in America by U.S. News & World Report, Gedney M. Howe, Jr. Award for Outstanding Public Service, the SC Leadership in Law award, and has been voted Best Workers' Comp Firm in SC, among other distinctions.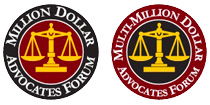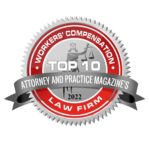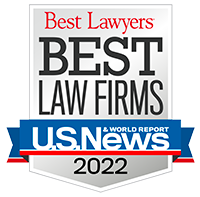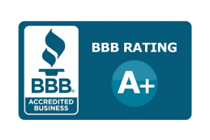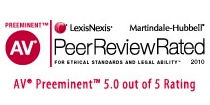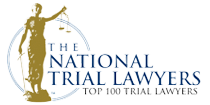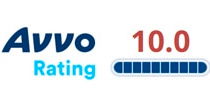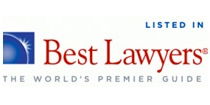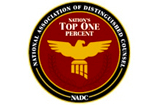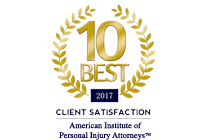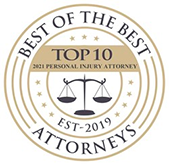 They have amazing lawyers!
They have worked on an impossible situation and exceeded all expectations in the resulting settlements. I would recommend the Steinberg Law Firm to anyone and everyone!
- Susan
My experience was excellent
From the first consultation to the end of my case I was kept updated step by step. My attorney worked hard for me and got me more than what I expected.
- Vanessa
I never felt like I was alone
My lawyer and his Paralegal were right with me the entire case. I never felt like I was alone. At every turn they were in my corner. Someone recommended me to Steinberg law firm and I gladly would do the same for someone else.
- Mike
I couldn't have asked for better
The people from the Steinberg group are top-notch. They handled my case extremely well, I couldn't have asked for a better performance. Thank you all so much for all you did for me.
- Brian
I am grateful for them!
At my worst, they honestly and carefully protected and defended my family on multiple levels. I'm a client for life and the integrity of this law firm is unmatched. Thank You Steinberg Law Family!!!
- Brandy
The people are thoughtful and professional
Questions and concerns always get answered and concerns are taken care of. Thank you all at Steinburg for a good experience and for showing me that you care about your clients.
- Joan
The best law firm
This the best law firm anyone could ever deal with. Mr. Pearlman will work hard to get everything that is owed to you. It was a pleasure to have been represented by this firm.
- Rena
A wonderful experience
Had a wonderful experience with Mr. Pearlman and his team. Thank you very much for your diligence and expertise.
- Meagan
I highly recommend them
They work as a team providing the best referrals and assistance to accomplish what my family and I needed. I highly recommend them because you won't be disappointed.
- Erika