Summerville Uber Accident Lawyers
Uber has become a household name. While most people in need of a quick ride used to rely on taxis or public transportation, more people are using rideshare companies like Uber. While rideshare companies offer riders previously unavailable convenience, there are also dangers in taking an Uber.
If you have been injured in a Summerville Uber accident, the Steinberg Law Firm's dedicated attorneys can help. At Steinberg Law, we have been representing injury victims since 1927, helping them obtain the compensation they need and deserve after suffering serious injuries. We take an individual approach to each case, ensuring that you and your case are in good hands.
What Makes Riding in an Uber Dangerous?
Anytime you get into a car, there is the possibility that you will be involved in an accident. When riding in an Uber, you do not know the driver, their driving habits, experience and familiarity with the roads.
One of the reasons for Uber accidents is Uber's lack of requirements for driving for the company. According to Uber's website, anyone who meets the following criteria can sign up to start transporting passengers:
• Be at least 21 years of age;
• Have at least one of driving experience (or three years of driving experience if the driver is under 23 years of age);
• Have a valid driver's license;
• Use an eligible vehicle; and
• Complete an online screening of the applicant's driving history and criminal record.
Notably, there is not driving skills test required. Given these loose requirements, almost anyone can become an Uber driver.
Is Uber Responsible for Damages if a Driver Causes a Summerville Rideshare Accident?
Determining liability in any Summerville accident can be a challenge. However, when one of the vehicles involved in the collision is an Uber, the process gets even more complicated.
Under state law, Uber is required to purchase insurance on behalf of its drivers. However, this insurance policy does not apply when an Uber driver is not driving for the company. So, if a driver's app is off or they are not accepting rides when they cause an accident, Uber's insurance policy will not come into play.
However, if an Uber driver is waiting for a ride request, in the process of picking up a passenger or carrying a passenger, the company's insurance policy provides coverage. For example, if an Uber driver is deadheading or driving around waiting for a ride request, the company's insurance policy offers the following coverage:
• $50,000 per person/ $100,000 per accident in bodily injury liability coverage
• $30,000 of property damage liability coverage per accident
The moment that a driver accepts a ride request, the amount of coverage increases to:
• $1 million in bodily injury coverage
• $1 million in uninsured motorist protection
• $1 million in underinsured motorist protection
This coverage lasts throughout the ride until the driver drops off their passenger.
What Does Uber's Insurance Mean for Accident Victims?
While Uber's insurance policy offers considerable compensation to passengers and those injured by a driver while on an official ride, that is not necessarily the case for motorists, pedestrians and cyclists injured in an accident while the driver is either off-the-clock or waiting for a ride request. An accident victim may need to rely on the Uber driver's personal insurance policy or their own policy in these situations. This can complicate the recovery process.
In South Carolina, drivers only need to obtain$25,000 per person/$50,000 per accident in bodily injury liability coverage and $25,000 of property damage liability coverage per accident. While this may seem like a lot of money, given the costs of medical care, these limits cover a lot less than most realize. Additionally, Uber accident victims suffer other damages other than medical bills, such as:
• Lost wages
• Decreased earning capacity
• Pain and suffering
• Physical disability
• Scarring or disfigurement
• Loss of the enjoyment of life
Once you add all these up, the actual cost of a Summerville Uber accident can easily exceed the insurance limits that Uber provides. Those who have been injured in an Uber accident should speak with an attorney before accepting a settlement offer from any insurance company. Chances are, the insurance company is just trying to settle your claim for as little as possible.
Contact the Steinberg Law Firm for Help With Your Uber Accident Case
If you have recently been injured in a Summerville Uber accident, reach out to the Steinberg Law Firm to see how we can help. We have more than 95 years of experience handling all types of South Carolina car accident claims, including rideshare accidents. Our attorneys know how to effectively negotiate with insurance companies to get our clients the compensation they need to move on with their lives. To learn more and schedule a free consultation with one of our Summerville personal injury lawyers, call us at 843-720-2800. You can also reach us through our online form.
WE HAVE RECOVERED OVER $500 MILLION FOR CLIENTS IN THE LAST 10 YEARS, INCLUDING:
Leaders in the Legal Industry
Steinberg attorneys have been awarded numerous distinctions, such as Super Lawyers, Best Lawyers in America by U.S. News & World Report, Gedney M. Howe, Jr. Award for Outstanding Public Service, the SC Leadership in Law award, and has been voted Best Workers' Comp Firm in SC, among other distinctions.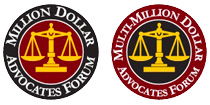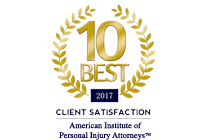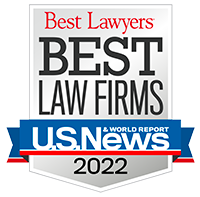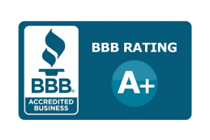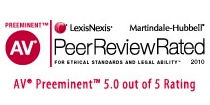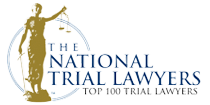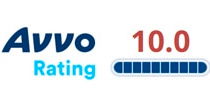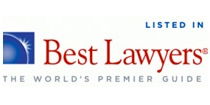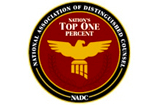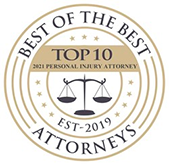 They have amazing lawyers!
They have worked on an impossible situation and exceeded all expectations in the resulting settlements. I would recommend the Steinberg Law Firm to anyone and everyone!
- Susan
My experience was excellent
From the first consultation to the end of my case I was kept updated step by step. My attorney worked hard for me and got me more than what I expected.
- Vanessa
I never felt like I was alone
My lawyer and his Paralegal were right with me the entire case. I never felt like I was alone. At every turn they were in my corner. Someone recommended me to Steinberg law firm and I gladly would do the same for someone else.
- Mike
I couldn't have asked for better
The people from the Steinberg group are top-notch. They handled my case extremely well, I couldn't have asked for a better performance. Thank you all so much for all you did for me.
- Brian
I am grateful for them!
At my worst, they honestly and carefully protected and defended my family on multiple levels. I'm a client for life and the integrity of this law firm is unmatched. Thank You Steinberg Law Family!!!
- Brandy
The people are thoughtful and professional
Questions and concerns always get answered and concerns are taken care of. Thank you all at Steinburg for a good experience and for showing me that you care about your clients.
- Joan
The best law firm
This the best law firm anyone could ever deal with. Mr. Pearlman will work hard to get everything that is owed to you. It was a pleasure to have been represented by this firm.
- Rena
A wonderful experience
Had a wonderful experience with Mr. Pearlman and his team. Thank you very much for your diligence and expertise.
- Meagan
I highly recommend them
They work as a team providing the best referrals and assistance to accomplish what my family and I needed. I highly recommend them because you won't be disappointed.
- Erika