Mt. Pleasant Pedestrian Accident Attorney
Pedestrian Accident Lawyer in Mt. Pleasant, South Carolina
When there is a collision between a pedestrian and a motor vehicle, it is the pedestrian who typically suffers serious injuries due to the brunt of the impact. Whether it is failing to yield the right of way or speeding through residential areas, driver negligence is often to blame for pedestrian accidents.
Data Shows Rise in Pedestrian Deaths
The Governors Highway Safety Association reported that an estimated 6,590 pedestrian fatalities occurred nationwide in 2019, the highest number in more than three decades. Based on data from the first six months of the year, there was a projected 5 percent increase in pedestrian deaths. Pedestrians were predicted to account for 17 percent of all traffic fatalities in 2019, compared to 12 percent in 2009.
Pedestrians hit by a large SUV are twice as likely to die as those struck by a car. While passenger cars are involved in the majority of fatal pedestrian accidents, the number of pedestrian deaths over the past decade involving SUVs rose 81 percent compared to 53 percent for cars.
South Carolina saw a 12 percent rise in pedestrian fatalities from January to June 2018 compared to the same six-month period in 2019. The state had the eighth highest number of pedestrian deaths in the country.
According to the South Carolina Department of Public Safety, one pedestrian was killed every 2.2 days in 2018. Pedestrian fatalities statewide increased from 158 in 2017 to 168 in 2018. There were 1,141 pedestrian accidents that year, of which 210 resulted in serious injuries and 712 led to other types of less-severe injuries.
Helping Injured Pedestrians in Mt. Pleasant Recover Compensation
Pedestrian accidents can result in catastrophic injuries that require long-term rehabilitation. The injuries can leave you unable to work and provide for your family. If you were hurt in a pedestrian accident in Mt. Pleasant, you may be able to file a personal injury claim to recover compensation for:
• Medical expenses
• Lost wages
• Emotional distress
• Pain and suffering
You may be entitled to additional damages, depending on your case. Punitive damages are awarded in rare cases when a defendant has displayed willful reckless conduct, such as drunk driving.
If you were injured in a pedestrian accident, you should never try to handle the claims process on your own. The pedestrian accident lawyers at the Steinberg Law Firm can provide you with skilled legal representation. With our attention to detail and relentless commitment to protecting your rights, we will help you recover full compensation for your injuries.
We will aggressively negotiate with insurance companies to obtain a fair settlement. If there is no satisfactory offer, our pedestrian accident lawyers will be ready to fight your lawsuit in court.
Pedestrian Accident Injuries
Pedestrian accidents can result in debilitating injuries because there is not much that walkers can do to protect themselves from motor vehicles. For example, SUVs are particularly dangerous to pedestrians as their height can cause impact higher up on the body.
In many cases, victims undergo hospitalization and lengthy periods of recovery due to severe injuries. Here are some common types of injuries that arise from pedestrian accidents:
• Cuts and lacerations
• Fractures
• Scarring and disfigurement
• Head and brain injuries
• Back and spinal injuries
• Soft tissue damage
• Organ damage
• Amputation
• Paralysis
Pedestrians can suffer fatal injuries, too. When an individual is killed in a pedestrian accident, their family can sue the negligent party for wrongful death.
What Causes Pedestrian Accidents in Mt. Pleasant?
Pedestrians face many dangers on Mt. Pleasant roadways. Pedestrian accidents can occur for a variety of reasons.
Sometimes a property owner, local government agency or other party may be responsible for injuries sustained because of factors like unsafe sidewalks. The majority of pedestrian accidents, however, occur due to negligent drivers who disregard the safety of others. Some leading causes of driver-related pedestrian accidents include:
• Distracted driving: Drivers who are using cellphones, eating, smoking or adjusting the radio are unable to focus on the road ahead of them. Diverting your attention from the task of driving for even a few seconds can mean you fail to see a person using a crosswalk.
• Drunk driving: Driving under the influence of alcohol or drugs is illegal. Alcohol impairment slows down a driver's reaction time and hampers their judgment. It makes it difficult for drivers to control their speed and brake in time to avoid hazards.
• Speeding: Speeding is an example of reckless driving that involves intentionally disregarding the safety of others. A driver can lose control of their vehicle or fail to brake in time to avoid a crash. Speeding also increases the impact of a collision.
• Traffic violations: Making an improper turn, not yielding to pedestrians or ignoring stop signs are examples of common traffic infractions that point to driver negligence. Pedestrian accidents often occur at intersections because drivers fail to respect a walker's right of way.
Pedestrian and Driver Responsibilities
Pedestrians and motorists must coexist and share the road responsibly. Under South Carolina law, drivers are required to yield to pedestrians in crosswalks. Pedestrians who cross outside of a marked crosswalk must give motor vehicles the right of way.
While driver negligence often causes pedestrian accidents, pedestrians in Mt. Pleasant are responsible for following traffic safety regulations. For example, they must obey traffic signals, look both ways before crossing, use crosswalks and be aware of oncoming vehicles.
Who Is Liable for Pedestrian Accidents?
In some cases, the pedestrian may be partially to blame for an accident, such as not using a crosswalk. South Carolina has a modified comparative negligence law in which you are entitled to recover compensation as long as you are less than 50 percent at fault for your accident. The amount of compensation you receive will decrease according to your share of fault.
The negligent driver and their insurance company may accuse you of being at fault for your injuries. They will try to pressure you into accepting a settlement. This is why having legal representation is important. Your pedestrian accident lawyer will fight their attempts to shift blame and negotiate full and fair compensation for you.
Contact the Pedestrian Accident Lawyers at Steinberg Law Firm
If you were injured in a pedestrian accident in Mt. Pleasant, Steinberg Law Firm is here to help you. Our seasoned pedestrian accident lawyers will answer all your questions and ensure you understand your legal rights to obtain compensation. Contact us today for a free consultation.
WE HAVE RECOVERED OVER $500 MILLION FOR CLIENTS IN THE LAST 10 YEARS, INCLUDING:
Leaders in the Legal Industry
Steinberg attorneys have been awarded numerous distinctions, such as Super Lawyers, Best Lawyers in America by U.S. News & World Report, Gedney M. Howe, Jr. Award for Outstanding Public Service, the SC Leadership in Law award, and has been voted Best Workers' Comp Firm in SC, among other distinctions.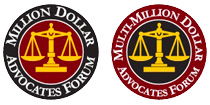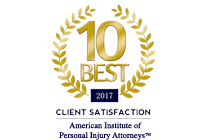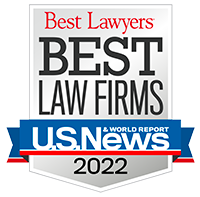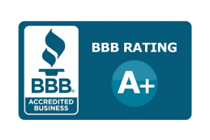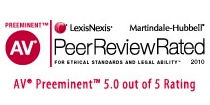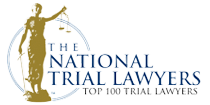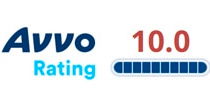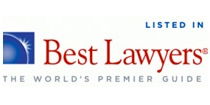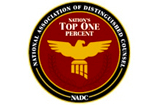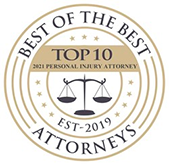 They have amazing lawyers!
They have worked on an impossible situation and exceeded all expectations in the resulting settlements. I would recommend the Steinberg Law Firm to anyone and everyone!
- Susan
My experience was excellent
From the first consultation to the end of my case I was kept updated step by step. My attorney worked hard for me and got me more than what I expected.
- Vanessa
I never felt like I was alone
My lawyer and his Paralegal were right with me the entire case. I never felt like I was alone. At every turn they were in my corner. Someone recommended me to Steinberg law firm and I gladly would do the same for someone else.
- Mike
I couldn't have asked for better
The people from the Steinberg group are top-notch. They handled my case extremely well, I couldn't have asked for a better performance. Thank you all so much for all you did for me.
- Brian
I am grateful for them!
At my worst, they honestly and carefully protected and defended my family on multiple levels. I'm a client for life and the integrity of this law firm is unmatched. Thank You Steinberg Law Family!!!
- Brandy
The people are thoughtful and professional
Questions and concerns always get answered and concerns are taken care of. Thank you all at Steinburg for a good experience and for showing me that you care about your clients.
- Joan
The best law firm
This the best law firm anyone could ever deal with. Mr. Pearlman will work hard to get everything that is owed to you. It was a pleasure to have been represented by this firm.
- Rena
A wonderful experience
Had a wonderful experience with Mr. Pearlman and his team. Thank you very much for your diligence and expertise.
- Meagan
I highly recommend them
They work as a team providing the best referrals and assistance to accomplish what my family and I needed. I highly recommend them because you won't be disappointed.
- Erika