My son and I were hit by a drunk driver about a year ago... It was a very, very traumatic event for both of us. Something that you never forget. I really do understand what you went through because I've been there. - Attorney Malcolm Crosland
A Legal Team on Your Side
After an auto accident, you must take time to focus on recovery for yourself and your family.
You can trust our clients:
Mr. Crosland was very personable and very knowledgeable concerning my Auto Accident. He was able to give us a very fair and much appreciated settlement. If I ever need to be represented again, I would not hesitate to use the Steinberg Law Firm. - Cole
Assessing liability for a personal injury claim is not always as simple as it may seem for an accident victim.
Who is liable for my damages after a car accident?
In some cases, the person directly responsible for the accident is clear. In others, product manufacturers, property owners and others not directly involved in the accident may have been instrumental in its cause and, subsequently, any resulting injuries. In these cases, additional parties may be proven negligent and held responsible for resulting damages. An experienced personal injury attorney can help you determine who is liable in your case and hold them accountable for your injuries.
The Steinberg Law Firm Looks Out for Your Best Interests
South Carolina Car Accident Lawyers with Over 600 Five-Star Reviews
We've built our reputation on treating each client with the same high level of respect and professionalism, no matter the size of their case.
South Carolina has reported over 140,000 car accidents every year from 2017 through 2019. In 2019, 58,410 people were injured and 1,006 were killed. In 2020, traffic fatalities increased to over 1,050, with 2021 expected to be equally deadly once final statistics are reported.
In the aftermath of a car accident, it can be difficult to know how to respond. If you or a loved one has recently been involved in a car accident, consult an experienced South Carolina car accident attorney. Steinberg Law Firm is here to help you determine whether you are legally owed compensation for your car accident and to move your case forward. We can keep unscrupulous insurance companies or dishonest motorists from taking advantage of you.
Free Car Accident Consultations
In the aftermath of an injury-causing auto accident, there are numerous damages for which you may seek compensation.
We understand injuries can prevent you from supporting yourself and your family, and we have the legal knowledge and skill to help you pursue financial compensation from the person responsible for your unnecessary pain and suffering. If you have been the victim of such an accident in or around Charleston, our attorneys are ready to help you understand the scope of your legal options.
What to Do After an Auto Accident in South Carolina
After a car accident, it is imperative that you contact the police immediately. Your best chance for a favorable ruling or settlement in a car accident case is to have comprehensive records of the accident and its aftermath. Records you should collect for legal action include:
The other driver's contact information
Photographs of the accident scene
Contact information for any witnesses to the accident
Paystubs to prove lost wages
Accurate medical records that indicate the extent and cause of your injuries
Immediately after a car accident you or your loved one needs to consult a doctor. Drivers and passengers often suffer serious injuries that can require hospitalization. Many injuries will not manifest immediately, some symptoms can manifest hours, days, or weeks after a car accident. Insurance companies may try to claim that your injuries are not serious if you do not seek immediate medical attention.
Stay off of social media. Do not post anything about your car crash that could be used against you. And, do not speak with any insurance representatives until you have talked with an attorney.
Be sure to seek legal advice from a car accident lawyer early in the process and do not sign anything or make any statements without the approval of your lawyer.
WE HAVE RECOVERED OVER $500 MILLION FOR CLIENTS IN THE LAST 10 YEARS, INCLUDING:
Glen: Seriously injured in a car accident. Represented by the Steinberg Law Firm.
Why Choose The Steinberg Law Firm
We have extensive experience helping clients obtain the financial compensation they deserve.
The experienced South Carolina car accident attorneys of the Steinberg Law Firm have represented clients involved in all types of serious car accidents, including:
A hit and run car accident involves a driver colliding with another car, a pedestrian, or an object and then fleeing the scene. Leaving an accident scene when one is at fault can lead to further penalties and fines and can complicate seeking compensation from the fleeing at-fault driver.
Multiple vehicle accidents are extremely dangerous and often cause severe damage and injuries. Due to the number of vehicles involved, it is often difficult to determine who is responsible for a crash.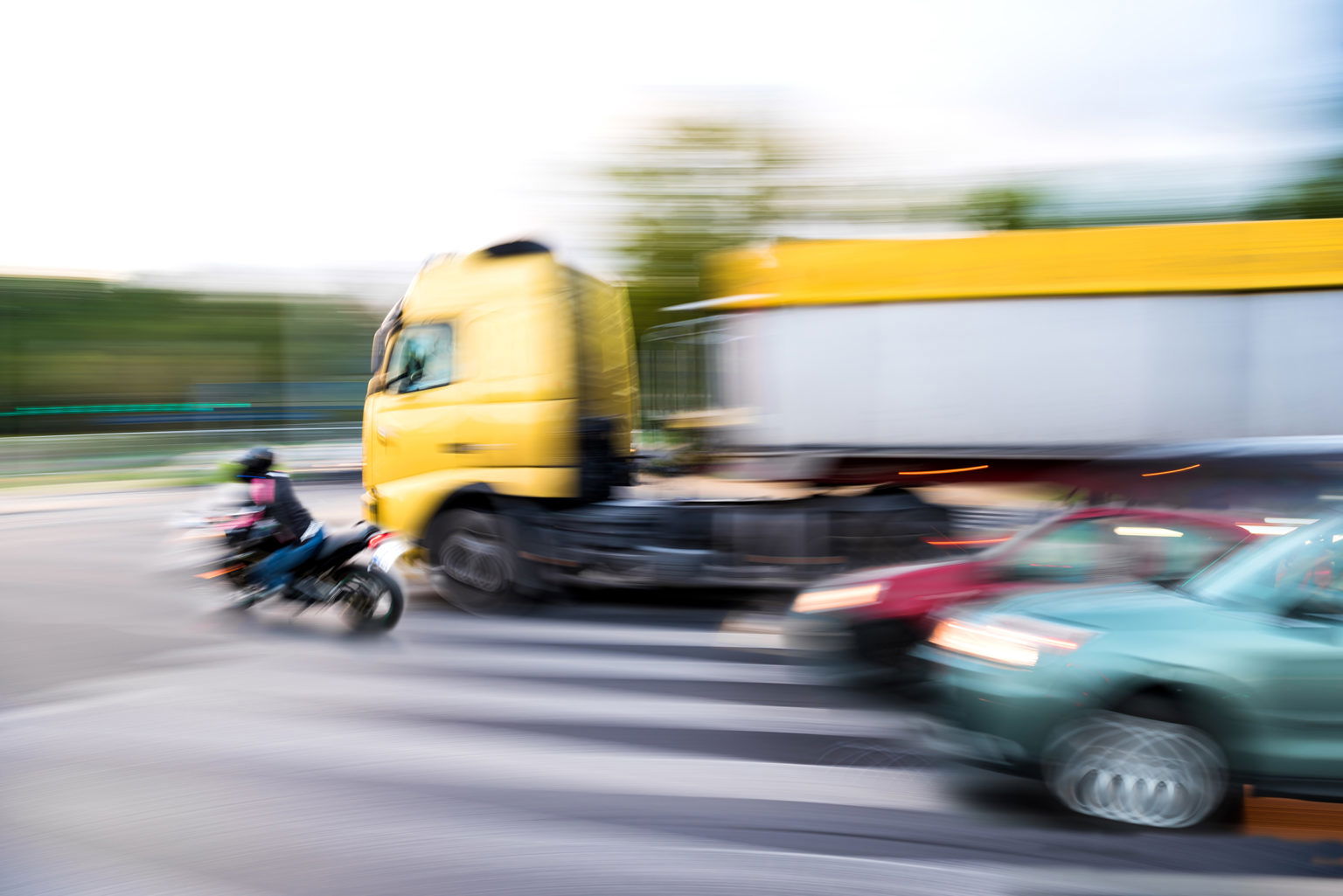 Commercial Car-Truck Accidents
The National Highway Transportation Safety Administration (NHTSA) estimates that between 94 and 96 percent of all traffic accidents are caused by driver error. South Carolina data shows a similar trend. In 2019, driving too fast for conditions was the top cause of all crashes and all injury-causing accidents in South Carolina, while failure to yield was the second human-related causal factor. Below are some of the top negligent driver behaviors.
Brake Failure Causing Car Accidents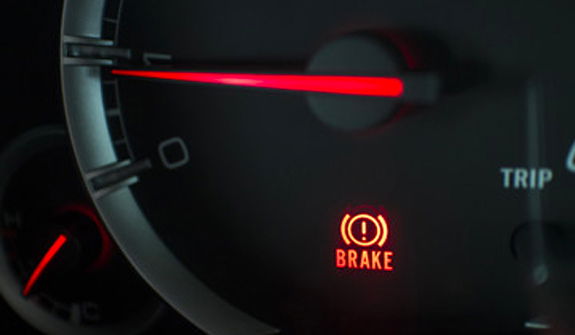 Car Accident Frequently Asked Questions
There are over 140,000 traffic collisions per year in South Carolina. There were 141,096 collisions in South Carolina in 2019 and 142,406 in 2018, according to the 2019 South Carolina Traffic Collision Fact Book.
The 141,096 collisions in 2019 resulted in 1,006 fatalities and 58,410 non-fatal injuries. The number of fatalities decreased from 2018 to 2019 but rose to over 1050 in 2020. The number of people seriously injured increased 22.5 percent from 2018 to 2019. 
In 2019, a traffic collision occurred every 3.7 minutes in South Carolina.
While other states follow the no-fault system, South Carolina uses a fault-based system for dealing with car accidents. In the fault-based system, the at-fault person, and their insurance company is responsible for losses or damages arising in the aftermath of a collision.
In a no-fault system, each party involved in an accident exhausts their personal insurance first, no matter who was deemed to be at-fault for the accident.
In South Carolina, the person at-fault is the only person responsible, and the victim/plaintiff's insurance company does not necessarily have to be involved in the case.
However, an injured plaintiff who is not at-fault for an automobile accident can ask their insurance company for recovery. The 'plaintiff's insurance company then asks for reimbursement from the at-fault 'individual's insurance company. People who sustain damages and/or personal injuries caused by another individual can also pursue claims against the person deemed to be at fault or the at-fault 'person's insurance company.
The presence of negligence determines fault in a South Carolina accident. This means that someone would be at-fault if they were driving carelessly or recklessly.
Four things must be shown to prove negligence: duty breach, causation, and damages. Duty means a driver has a duty to behave according to a certain standard of care. A breach of that duty means the other driver violated that standard of care.
To prove causation, there needs to be a breach of duty that caused the accident. The last requirement for determining negligence is the damage that is caused by the breach of duty.
If the negligence of another driver caused your injuries, you might be entitled to seek damages for:
Property damage
Rehabilitation
Long-term care
Pain and suffering
Medical expenses
Disfigurement
Lost future, present, and past wages
If the negligence of another driver caused the death of a loved one, you might be entitled to seek damages for:
Medical expenses, including surgical fees
Lost wages
Lost benefits
Funeral/burial costs
Emotional distress
Loss of marital relationship
Loss of companionship
Pain/suffering of the deceased before death
Contact a South Carolina Car Accident Attorney
What Our Attorneys Can Do For You
At Steinberg Law Firm, our car accident lawyers have experience dealing with insurance companies and at-fault drivers who are reluctant to pay. Our team of attorneys will fight for you to get the compensation you deserve.
Our experienced lawyers know how to build your case to pursue the best outcome for you and your family. We have the resources and knowledge to investigate the circumstances of your accident and to deal with insurance companies so you do not have to. We are committed to offering our clients high-quality legal representation.
Let Us Handle the Insurance Companies
If you or a loved one has been a victim of a car accident, we do not advise that you try to handle the insurance companies yourself. They have teams of lawyers, adjusters and investigators working against you to try to pay you as little as possible on your claim. Contact the car accident lawyers at Steinberg Law Firm today.