South Carolina Hospital Personal Injury Lawyers
When you visit the hospital, you trust that the medical professionals on duty will provide you with the attentiveness and care that you need to get better. And in the majority of cases, patients are admitted and discharged from the hospital without issue. However, every so often, things do not go as planned, and a patient suffers serious injury as a result of a hospital worker's negligence.
At Steinberg Law, we have a longstanding tradition of representing patients who have been seriously injured due to hospital workers' negligence, including doctors, nurses and pharmacists. We proudly represent injury clients in South Carolina medical malpractice claims, slip-and-fall accidents, pharmacy errors and more. We also handle workplace injury claims on behalf of injured hospital workers. With decades of experience handling all types of Charleston hospital injury cases, we can help you effectively pursue a claim for compensation against those responsible for your injuries.
Statistics Section
• Medical errors are currently the third-leading cause of death in the United States, behind only heart disease and cancer.
• Medical errors are responsible for about 10 percent of all deaths in the country.
• An estimated 440,000 people die every year from hospital errors, injuries, accidents and infections.
• Approximately 1 in 25 patients who are admitted to the hospital develop a preventable infection.
• Medicare patients are especially at risk, with 1 in 4 suffering some type of injury when admitted to the hospital.
• The rate of injury for hospital workers is about double the average rate of injury across other occupations.
• In 2011, the most recent year for which statistics were available, there were more than 253,700 work-related injuries and illnesses, which equals a rate of 6.8 work-related injuries for every 100 full-time employees. Over 58,000 of these injuries required the employee to miss at least one day of work.
Holding South Carolina Hospitals Accountable
Hospitals are places that people go to get well. However, they can also be very dangerous. Having practiced personal injury and medical malpractice law for decades, at the Steinberg Law Firm, we have been doing this long enough to notice a pattern. The following injuries are the ones we see most frequently:
• Medication errors
• Preventable infections
• Missed or delayed diagnosis
• Defective medical devices
• Surgical errors
• Slip-and-falls
• Anesthesia mistakes
• Failure to monitor patients
• Failure to order necessary testing
The dangers that hospitals present affect more than just patients. In fact, hospitals are some of the most dangerous workplaces in the country, especially for nurses, administrative employees and sanitation workers. Both hospital workers and patients rely on hospitals to devise sound safety protocols to keep them safe. When hospital administration fails to live up to this duty, everyone is at risk.
Regardless of the type of injury, the chances are high that it was preventable had hospital administration taken the necessary precautions. At the Steinberg Law Firm, we provide hospital injury victims and their families with compassionate, yet aggressive representation from the moment we begin working on the case.
Serving Injured Clients Across South Carolina
At the Steinberg Law Firm, we work with individuals who have been injured in hospitals across South Carolina. A few of the hospitals that we have pursued cases against include:
• Bon Secours St. Francis Hospital
• Medical University of South Carolina
• MUSC Health Springview Primary Care
• Summerville Medical Center
• Trident Medical Center
Of course, we also handle South Carolina medical malpractice cases based on medical professionals' negligence outside the hospital setting, including primary care physicians, dentists and oral surgeons, physical therapists, and more. If you have been injured at the hospital or in any medical setting, reach out to one of our experienced attorneys to learn how we can help.
Contact the Steinberg Law Firm for Immediate Assistance with You Hospital Injury Claim
If you or a loved one has recently been injured while at the hospital, contact one of the dedicated South Carolina personal injury attorneys at the Steinberg Law Firm for immediate assistance. Hospital injury cases are often very high-stakes, and insurance companies will undoubtedly enlist a team of attorneys. When you choose to work with the Stenberg Law Firm, you are bringing a team of skilled, compassionate and aggressive attorneys on board to fight for you at every step of the way. With decades of experience successfully representing clients in Charleston medical malpractice cases, we understand the complex nature of hospital injury claims. We are well-suited to help you pursue a claim of compensation against the parties responsible for your injuries. To learn more, call 843-720-2800, or contact us through our online form.
WE HAVE RECOVERED OVER $500 MILLION FOR CLIENTS IN THE LAST 10 YEARS, INCLUDING:
Leaders in the Legal Industry
Steinberg attorneys have been awarded numerous distinctions, such as Super Lawyers, Best Lawyers in America by U.S. News & World Report, Gedney M. Howe, Jr. Award for Outstanding Public Service, the SC Leadership in Law award, and has been voted Best Workers' Comp Firm in SC, among other distinctions.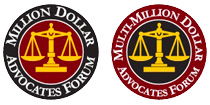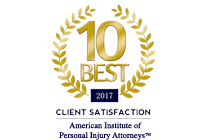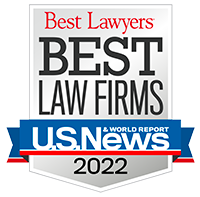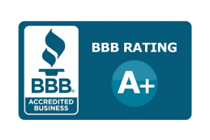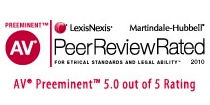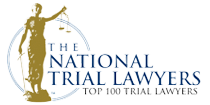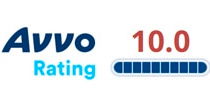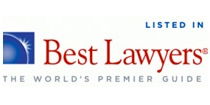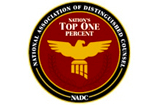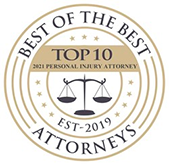 They have amazing lawyers!
They have worked on an impossible situation and exceeded all expectations in the resulting settlements. I would recommend the Steinberg Law Firm to anyone and everyone!
- Susan
My experience was excellent
From the first consultation to the end of my case I was kept updated step by step. My attorney worked hard for me and got me more than what I expected.
- Vanessa
I never felt like I was alone
My lawyer and his Paralegal were right with me the entire case. I never felt like I was alone. At every turn they were in my corner. Someone recommended me to Steinberg law firm and I gladly would do the same for someone else.
- Mike
I couldn't have asked for better
The people from the Steinberg group are top-notch. They handled my case extremely well, I couldn't have asked for a better performance. Thank you all so much for all you did for me.
- Brian
I am grateful for them!
At my worst, they honestly and carefully protected and defended my family on multiple levels. I'm a client for life and the integrity of this law firm is unmatched. Thank You Steinberg Law Family!!!
- Brandy
The people are thoughtful and professional
Questions and concerns always get answered and concerns are taken care of. Thank you all at Steinburg for a good experience and for showing me that you care about your clients.
- Joan
The best law firm
This the best law firm anyone could ever deal with. Mr. Pearlman will work hard to get everything that is owed to you. It was a pleasure to have been represented by this firm.
- Rena
A wonderful experience
Had a wonderful experience with Mr. Pearlman and his team. Thank you very much for your diligence and expertise.
- Meagan
I highly recommend them
They work as a team providing the best referrals and assistance to accomplish what my family and I needed. I highly recommend them because you won't be disappointed.
- Erika