Misdiagnosis
One of the most common types of medical malpractice lawsuits arise from the misdiagnosis or delayed diagnosis of a medical condition, injury, or illness. Failure to arrive at the correct diagnosis can lead to the wrong treatments, treatment that isn't fast enough, or failure to treat the patient at all. You may need the help of a Charleston misdiagnosis lawyer if improper treatment has made your condition worse, or if a loved one has died due to misdiagnosis.
Often, the only way for patients and their families to afford the costs of much needed treatment, lost income or other financial hardships caused by misdiagnosis is through a medical malpractice claim. If medical malpractice has made you a victim, the Charleston malpractice attorneys at the Steinberg Law Firm can help. Call us at 843-720-2800.
PROVING MEDICAL MALPRACTICE
Not every diagnostic error can be used as the basis of a medical malpractice claim. In order to qualify for a medical malpractice lawsuit based on diagnostic error the following must be true:
The patient was treated by the doctor
The doctor was negligent
The doctor's negligence caused injury to the patient
This all seems fairly simple, but many cases get caught up on the issue of negligence. The law recognizes that good doctors may make mistakes. Simple mistakes are not the basis for medical malpractice; there must be an act of negligence where the doctor acted outside of the normal standard of care.
To prove a medical malpractice case in court, the patient must be able to show that, under similar circumstances, another doctor in a similar specialty would have come to the correct diagnosis.
DIFFERENTIAL DIAGNOSIS
The key to a medical malpractice case is in determining acted in a competent manner and followed the procedure of differential diagnosis correctly. Differential diagnosis refers to the process by which doctors arrive at a diagnosis. It is a systemic method for identifying a disease or medical condition that works like this:
1. The doctor evaluates the patient and forms a list of possible diagnoses
2. Based on the evaluation of the patient, the possible diagnoses are put in order of probability
3. The strength of each possible diagnosis is evaluated by further medical testing or evaluation
4. Ideally, all incorrect diagnoses are ruled out based on the testing and evaluation of the patient
5. If new information comes up, the doctor must amend the original list of diagnostic possibilities
Using differential diagnosis as the basis for a case, the plaintiff will need to prove that the doctor acted differently than another similarly trained doctor would have under the circumstances. The doctor may have failed to make the right diagnosis because:
The right diagnosis was not considered on the differential diagnosis list when a competent doctor would have included it.
The differential diagnosis list did include the correct diagnosis, but the doctor failed to perform the tests or seek opinions from specialists to do a proper evaluation.
DIAGNOSTIC TESTING ERRORS
Even if the doctor does everything right, there may still be grounds for a medical malpractice case if the misdiagnosis was caused by other factors. Faulty laboratory testing, bad radiological films, or incorrectly administered tests are some examples. This situation can arise in a few different ways, including:
Faulty diagnostic equipment – the equipment that is used to perform the test does not operate properly leading to an incorrect test result
Human errors – the person performing the test mixes up test results, the right testing procedures were not followed, the results were interpreted wrong, or a technician or specialist missed something.
In situations like this, the doctor may not be the liable party. The maker of the faulty equipment, the technician or the consulting specialist may also be liable parties.
Personal Injury Lawyers Representing Charleston & nearby areas of South Carolina
PROVING HARM
In addition to proving that there was negligence, the plaintiff must be able to prove that the misdiagnosis caused harm. Harm can stem from treatment that causes additional injury, a condition that worsens due to lack of treatment, or increased risks due to delayed treatment.
If you have suffered medical malpractice from misdiagnosis, you deserve compensation. Please contact the Steinberg Law Firm today or call our Charleston offices at 843-720-2800 to speak with our experienced legal team about your case.
WE HAVE RECOVERED OVER $500 MILLION FOR CLIENTS IN THE LAST 10 YEARS, INCLUDING:
Leaders in the Legal Industry
Steinberg attorneys have been awarded numerous distinctions, such as Super Lawyers, Best Lawyers in America by U.S. News & World Report, Gedney M. Howe, Jr. Award for Outstanding Public Service, the SC Leadership in Law award, and has been voted Best Workers' Comp Firm in SC, among other distinctions.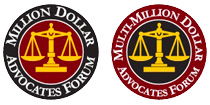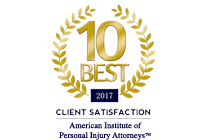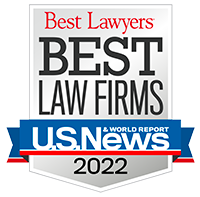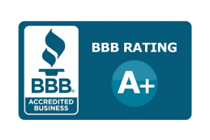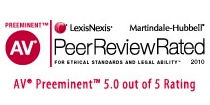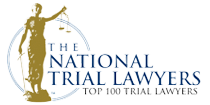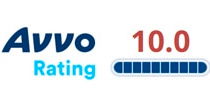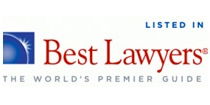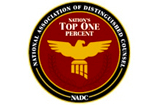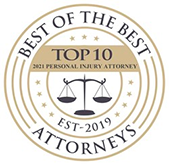 They have amazing lawyers!
They have worked on an impossible situation and exceeded all expectations in the resulting settlements. I would recommend the Steinberg Law Firm to anyone and everyone!
- Susan
My experience was excellent
From the first consultation to the end of my case I was kept updated step by step. My attorney worked hard for me and got me more than what I expected.
- Vanessa
I never felt like I was alone
My lawyer and his Paralegal were right with me the entire case. I never felt like I was alone. At every turn they were in my corner. Someone recommended me to Steinberg law firm and I gladly would do the same for someone else.
- Mike
I couldn't have asked for better
The people from the Steinberg group are top-notch. They handled my case extremely well, I couldn't have asked for a better performance. Thank you all so much for all you did for me.
- Brian
I am grateful for them!
At my worst, they honestly and carefully protected and defended my family on multiple levels. I'm a client for life and the integrity of this law firm is unmatched. Thank You Steinberg Law Family!!!
- Brandy
The people are thoughtful and professional
Questions and concerns always get answered and concerns are taken care of. Thank you all at Steinburg for a good experience and for showing me that you care about your clients.
- Joan
The best law firm
This the best law firm anyone could ever deal with. Mr. Pearlman will work hard to get everything that is owed to you. It was a pleasure to have been represented by this firm.
- Rena
A wonderful experience
Had a wonderful experience with Mr. Pearlman and his team. Thank you very much for your diligence and expertise.
- Meagan
I highly recommend them
They work as a team providing the best referrals and assistance to accomplish what my family and I needed. I highly recommend them because you won't be disappointed.
- Erika