South Carolina Longshoremen and Harbor Worker Injury Compensation Lawyers
Attorneys for Workers' Injured at Port of Charleston, SC
While most workers in South Carolina are covered by the state workers' compensation system, longshore and harbor workers are covered under a second, federal program established by the Longshoremen and Harbor Workers Compensation Act of 1927.
History of LHWCA
Before the LHWCA was created, there were no workers' compensation laws that protected those working on ships or vessels in the United States. This federal law was originally intended to give coverage to injured workers who worked on any navigable waters of the United States, no matter which state they were in. Workers from California to the east coast were covered.
Throughout the years, there have been several amendments to this act and today, the Longshore and Harbor Workers' Compensation Act provides coverage to certain "maritime" workers and to those working in areas adjacent to the navigable waters such as docks used for loading and unloading, and warehouses for repairing, building, and storing vessels.
The Longshore Harbor and Workers' Compensation Act is administered by the Department of Labor (DOL) under the Division of Longshore and Harbor Workers' Compensation, which is a sector of the Office of Workers' Compensation Programs.
South Carolina Ports
The South Carolina Ports Authority (SCPA) was established in 1942, and owns and operates the seaports in Charleston, Dillon, Georgetown, and Greer, South Carolina. The SCPA facilitates approximately 225,000 jobs statewide and employs approximately 800 employees at the ports and terminals located around the metro Charleston area.
South Carolina is a critical piece in the global shipping industry. The ports are also a significant contributor to the South Carolina economy and job market. From cargo boxes to vehicles moving through, the ports and railyards have posted record shipping numbers in recent years.
Longshore and Harbor Worker Injury Statistics in SC
Some of the most dangerous jobs in the state are longshore and harbor worker jobs. Port workers handle and maneuver heavy freight that comes in and out of the ports at rapid speeds at all hours of the day and night. Between the hustle and bustle of running a port, maneuvering the freight on and off the vessels, operating the machinery and equipment, and repairing the vessels, injuries can happen.
According to the 2020 Bureau of Labor Statistics (BLS) National Census of Fatal Occupational Injuries report, workers in transportation and material moving occupations account for 47.4% of all fatal occupational injuries. In South Carolina in 2020, the BLS reports the transportation and material moving occupational group (which includes maritime workers) had the highest number of fatal workplace injuries among all industries. While the transportation and material moving industry not only includes maritime and harbor workers, but also includes motor vehicle operators, material moving workers, and tractor and trailer drivers, this statistic further proves this is indeed a dangerous industry.
Common Injuries While Working at Ports and Harbors
Common dangers that we see frequently in the cases we handle include:
Maintenance or building of vessels without proper safety support ties
Falling cargo
Faulty crane operation
Speeding vehicles
Falls from heights
Run over by vehicles
Mechanical failures
Burns from explosions and fires
We see many types of accidents and injuries suffered by port and harbor workers. Some of the more common accidents we see involve trucks and yard dogs including workers who have been hit by a truck, fallen off a truck, run over by a truck, or were injured while loading or unloading a vehicle. Injuries we have handled under the LHWCA include:
Broken bones and fractures
Crush Injuries
The LHWCA provides coverage to loved ones in the event a longshore or harbor workers' death is attributed to their job.
If you or a loved one has been injured while working as a longshore or harbor worker, it can be confusing about how to proceed. With two separate claims, one state and one federal, these cases can quickly become complicated. The severity of the injuries often associated with accidents at the port can make the case complex and difficult. Having an experienced attorney on your side can allow you time to heal and recover while we attend to the details.
For a free consultation with one of our longshore injury lawyers, call 843-720-2800 or reach us through our online contact form. We do not charge you anything until we collect compensation for you.
WE HAVE RECOVERED OVER $500 MILLION FOR CLIENTS IN THE LAST 10 YEARS, INCLUDING:
Leaders in the Legal Industry
Steinberg attorneys have been awarded numerous distinctions, such as Super Lawyers, Best Lawyers in America by U.S. News & World Report, Gedney M. Howe, Jr. Award for Outstanding Public Service, the SC Leadership in Law award, and has been voted Best Workers' Comp Firm in SC, among other distinctions.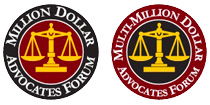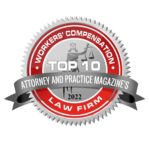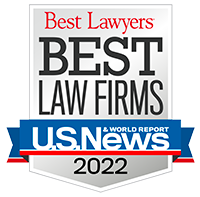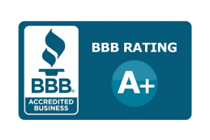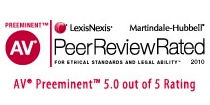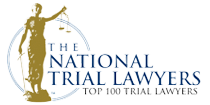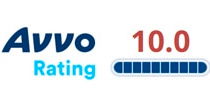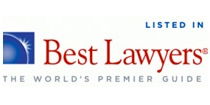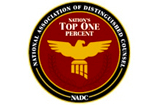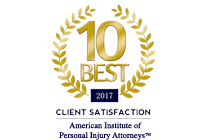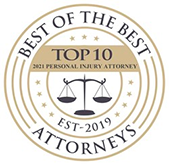 They have amazing lawyers!
They have worked on an impossible situation and exceeded all expectations in the resulting settlements. I would recommend the Steinberg Law Firm to anyone and everyone!
- Susan
My experience was excellent
From the first consultation to the end of my case I was kept updated step by step. My attorney worked hard for me and got me more than what I expected.
- Vanessa
I never felt like I was alone
My lawyer and his Paralegal were right with me the entire case. I never felt like I was alone. At every turn they were in my corner. Someone recommended me to Steinberg law firm and I gladly would do the same for someone else.
- Mike
I couldn't have asked for better
The people from the Steinberg group are top-notch. They handled my case extremely well, I couldn't have asked for a better performance. Thank you all so much for all you did for me.
- Brian
I am grateful for them!
At my worst, they honestly and carefully protected and defended my family on multiple levels. I'm a client for life and the integrity of this law firm is unmatched. Thank You Steinberg Law Family!!!
- Brandy
The people are thoughtful and professional
Questions and concerns always get answered and concerns are taken care of. Thank you all at Steinburg for a good experience and for showing me that you care about your clients.
- Joan
The best law firm
This the best law firm anyone could ever deal with. Mr. Pearlman will work hard to get everything that is owed to you. It was a pleasure to have been represented by this firm.
- Rena
A wonderful experience
Had a wonderful experience with Mr. Pearlman and his team. Thank you very much for your diligence and expertise.
- Meagan
I highly recommend them
They work as a team providing the best referrals and assistance to accomplish what my family and I needed. I highly recommend them because you won't be disappointed.
- Erika