Goose Creek Wrongful Death Attorneys
The loss of a loved one in an accident results in severe emotional and financial loss for the surviving family members. When the death of a loved one was caused by the negligence of another, a wrongful death claim can be made with the help of an experienced wrongful death attorney.
What Is Wrongful Death?
"Wrongful death" is a legal term that refers to a civil claim brought against the person or party responsible for a death. This type of claim is often filed when criminal charges are not appropriate or unsuccessful. The basis of a wrongful death claim is the same as that in a personal injury claim, except that the victim did not survive so the suit is filed on their behalf by immediate family members.
How Wrongful Deaths Occur
In South Carolina, a death is wrongful when it occurs by a wrongful act, negligence or default. Most often they are related to:
• Workplace accidents
• Nursing home abuse or neglect
• Auto accidents
• Truck accidents
• Motorcycle accidents
• Defective products
• Medical malpractice
• Pedestrian accident
• DUI
• Falls
• Premises liabilities
South Carolina law allows for two separate causes of action following a death: wrongful death and survival action.
Wrongful death suits are in place to compensate a family for the loss of a loved one whereas survival action deals with the injuries or damages suffered immediately before the victim's death. The skilled attorneys at Steinberg Law Firm can help determine which claim is best.
Wrongful Death Statistics
Accidents occur all the time and under many different circumstances. When an accident is fatal, there could be a potential wrongful death claim.
Some of the most common causes of an accidental death include vehicle accidents, medical malpractice and workplace accidents.
• 32,000 people die in vehicle accidents every year on U.S. roadways. Approximately 30 percent of these fatal accidents are alcohol related.
• 98,000 people per year die from preventable medical errors, often misdiagnosis, surgical error, delayed treatment and medication errors.
• 5,840 workplace accidents occur annually.
Filing a Wrongful Death Claim in South Carolina
South Carolina law allows the executor or administrator of an estate to file a wrongful death lawsuit on behalf of the surviving spouse and children of the deceased. If they were not married and had no children, the lawsuit may be filed on behalf of their parents or other heirs. The executor could have been named in the estate plan of the deceased person or appointed by the courts if no estate plan existed or the chosen person declines to serve in this role.
The executor or administrator can also potentially file a survival action in conjunction with a wrongful death claim in South Carolina. This allows the estate to recover damages on behalf on the recently deceased person who suffered as a result of the negligent actions before they died. A survival action may be appropriate when the deceased person lived for a period before they ultimately succumbed to injuries or illness caused by the negligence.
South Carolina statute of limitations laws allow three years from the date of the death to file a wrongful death claim. This may seem like plenty of time to act, however, the investigation and preparation involved with filing such a claim is a long process. Therefore, it is important for the family of the deceased person to act quickly and contact a wrongful death attorney as soon as possible. Missing the deadline to file a claim can prevent the family from ever being able to recover damages.
Damages in a Wrongful Death Claim
Though nothing can replace the loss of a loved one, pursuing a wrongful death claim can help alleviate some of the financial burden that comes after a sudden death. It can also help the surviving family members feel a sense of closure. Although the executor of the estate must be the one to file the claim, the beneficiaries of any resulting settlements or awards would be the deceased person's heirs.
Those who can recover compensation for a wrongful death suit in Goose Creek include:
• Spouse
• Children
• Parents (if there is no spouse or child)
• Heirs at law (if no parents, children, or spouse)
• Parents with a deceased adult child
Damages related to the wrongful death will be recovered in the form of compensation. Depending on the details of the death, these damages potentially could include:
• Lost wages and benefits
• Property damages
• Medical expenses related to injury or illness
• Funeral and burial expenses
• Loss of companionship
• Mental suffering of surviving family members
• Punitive damages as a form of punishment for the defendant
A Goose Creek Wrongful Death Attorney Can Help
The death of a loved one is difficult under any circumstances. When the death could have been preventable though, it is even harder to understand. The economic consequences of the death of a family member can be devastating too. Immediate costs like medical bills, funeral and burial expenses quickly pile up and, sometimes, the loss of income and benefits from the lost family member can cripple a family.
It is for these reasons that finding a wrongful death attorney is so important. An attorney can determine the best course of legal action in the case and ensure that all procedures are followed exactly. They can lessen the stress of the situation by handling the legal aspects of pursuing compensation in a wrongful death claim for the family.
When insurance companies are involved, an attorney is especially helpful. Insurance companies are only concerned with paying out as little as possible and care little about the plight of grieving families. An attorney will fight back against their tactics to get clients as much as possible in a potential settlement.
Having a wrongful death attorney on your side levels the playing field and allows the family to better focus on healing after loss.
Contact Steinberg Law Firm Today
The wrongful death attorneys at Steinberg Law Firm can help your family through this difficult time. They are highly skilled in navigating the legalities a wrongful death case and committed to treating your family with respect and sensitivity as you grieve your loved one.
Consultations are always free, and you will pay no fees until we win your case. To contact Steinberg Law Firm, call 843-720-2800 or stop into our Goose Creek office.
WE HAVE RECOVERED OVER $500 MILLION FOR CLIENTS IN THE LAST 10 YEARS, INCLUDING:
Leaders in the Legal Industry
Steinberg attorneys have been awarded numerous distinctions, such as Super Lawyers, Best Lawyers in America by U.S. News & World Report, Gedney M. Howe, Jr. Award for Outstanding Public Service, the SC Leadership in Law award, and has been voted Best Workers' Comp Firm in SC, among other distinctions.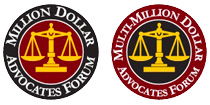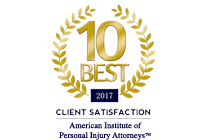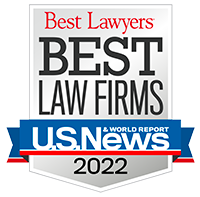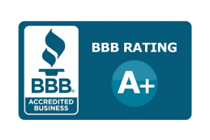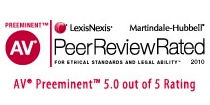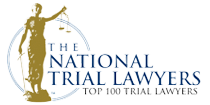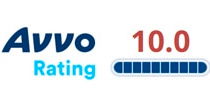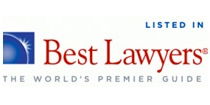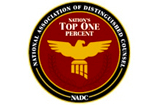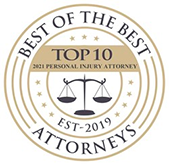 They have amazing lawyers!
They have worked on an impossible situation and exceeded all expectations in the resulting settlements. I would recommend the Steinberg Law Firm to anyone and everyone!
- Susan
My experience was excellent
From the first consultation to the end of my case I was kept updated step by step. My attorney worked hard for me and got me more than what I expected.
- Vanessa
I never felt like I was alone
My lawyer and his Paralegal were right with me the entire case. I never felt like I was alone. At every turn they were in my corner. Someone recommended me to Steinberg law firm and I gladly would do the same for someone else.
- Mike
I couldn't have asked for better
The people from the Steinberg group are top-notch. They handled my case extremely well, I couldn't have asked for a better performance. Thank you all so much for all you did for me.
- Brian
I am grateful for them!
At my worst, they honestly and carefully protected and defended my family on multiple levels. I'm a client for life and the integrity of this law firm is unmatched. Thank You Steinberg Law Family!!!
- Brandy
The people are thoughtful and professional
Questions and concerns always get answered and concerns are taken care of. Thank you all at Steinburg for a good experience and for showing me that you care about your clients.
- Joan
The best law firm
This the best law firm anyone could ever deal with. Mr. Pearlman will work hard to get everything that is owed to you. It was a pleasure to have been represented by this firm.
- Rena
A wonderful experience
Had a wonderful experience with Mr. Pearlman and his team. Thank you very much for your diligence and expertise.
- Meagan
I highly recommend them
They work as a team providing the best referrals and assistance to accomplish what my family and I needed. I highly recommend them because you won't be disappointed.
- Erika