No Fee Unless You Win – Our Promise to You
Many people in need of legal help feel they can not afford an attorney. As a result, individuals frequently fail to pursue their claims or file a lawsuit without a lawyer. However, many people are unaware that they may be able to have a lawyer represent them without having to pay any attorney fees until the lawyer recovers money for them. That arrangement is known as a contingency fee and allows the client to avoid having to pay legal bills unless and until the lawsuit results in a recovery of money for the client.
What is a contingency fee?
A contingency fee is a billing arrangement, usually agreed to through a signed contract between the client and the lawyer, where the client agrees to pay the lawyer a certain percentage of the amount of compensation received through legal claims. The amount of compensation can be the result of a negotiated settlement prior to a lawsuit being filed, a settlement after a lawsuit is filed or a verdict at a trial.
How does contingency litigation work?
When a lawyer represents you under a contingency fee arrangement, you do not pay the lawyer an hourly rate. You do not receive any bills for the lawyer's work. Instead, the lawyer gets paid only if you win your lawsuit or reach a settlement. At the end of the lawsuit, the lawyer's percentage and any costs are deducted from the amount recovered for the client, and the remainder of the recovery goes to the client.
Contingency fee agreements are typically available for the following types of claims:
South Carolina law prohibits contingency fee agreements for domestic relations (divorce, custody, etc.) and criminal cases, but contingency fee agreements are possible for most other cases.
No risk to clients
Clients generally face little to no risk in a contingency fee arrangement. The majority of the financial risk rests on the lawyer because the lawyer must win the lawsuit in order to receive compensation for the legal work. This fee arrangement works well for clients who do not have the money to pay out-of-pocket to hire a lawyer.
What happens after your lawsuit settles or you win?
You will receive compensation from your lawsuit through a successful settlement negotiation or by winning at trial. After you settle or win your lawsuit, whatever amount you are awarded determines the amount your lawyer receives for the legal work. Your lawyer is entitled to the agreed contingency percentage from that total amount. In addition to the lawyer receiving the legal fees, you may be responsible for paying expenses and other fees incurred by your lawyer in representing you. Those expenses and fees may include:
Filing fees and court costs
Process server fees
Expert witnesses fees
Deposition and transcript costs
Hotel and travel costs
The contingency fee agreement between you and your lawyer will set out exactly which expenses and fees you may be responsible for paying out of your recovery and will set out whether those expenses and fees are deducted before or after the contingency fee amount is calculated.
Hiring an attorney
Lawsuits are lengthy and complex. The cost to litigate a case can be high; however, contingency fee arrangements are a great option if you cannot afford to pay an hourly legal fee. If your case is eligible for a contingency fee arrangement, our promise to you is that you will pay no attorney fee unless you win your lawsuit. Contact the Steinberg Law Firm at (843) 720-2800 for a free consultation with an experienced South Carolina attorney.
WE HAVE RECOVERED OVER $500 MILLION FOR CLIENTS IN THE LAST 10 YEARS, INCLUDING:
Leaders in the Legal Industry
Steinberg attorneys have been awarded numerous distinctions, such as Super Lawyers, Best Lawyers in America by U.S. News & World Report, Gedney M. Howe, Jr. Award for Outstanding Public Service, the SC Leadership in Law award, and has been voted Best Workers' Comp Firm in SC, among other distinctions.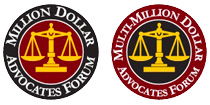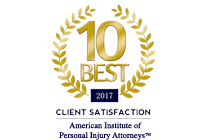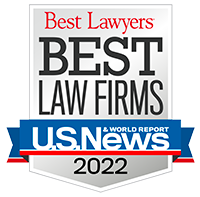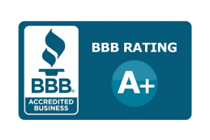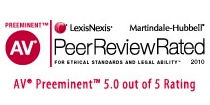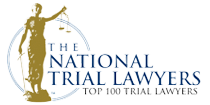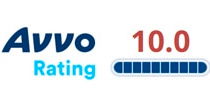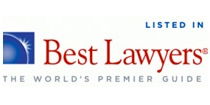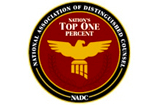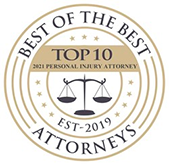 They have amazing lawyers!
They have worked on an impossible situation and exceeded all expectations in the resulting settlements. I would recommend the Steinberg Law Firm to anyone and everyone!
- Susan
My experience was excellent
From the first consultation to the end of my case I was kept updated step by step. My attorney worked hard for me and got me more than what I expected.
- Vanessa
I never felt like I was alone
My lawyer and his Paralegal were right with me the entire case. I never felt like I was alone. At every turn they were in my corner. Someone recommended me to Steinberg law firm and I gladly would do the same for someone else.
- Mike
I couldn't have asked for better
The people from the Steinberg group are top-notch. They handled my case extremely well, I couldn't have asked for a better performance. Thank you all so much for all you did for me.
- Brian
I am grateful for them!
At my worst, they honestly and carefully protected and defended my family on multiple levels. I'm a client for life and the integrity of this law firm is unmatched. Thank You Steinberg Law Family!!!
- Brandy
The people are thoughtful and professional
Questions and concerns always get answered and concerns are taken care of. Thank you all at Steinburg for a good experience and for showing me that you care about your clients.
- Joan
The best law firm
This the best law firm anyone could ever deal with. Mr. Pearlman will work hard to get everything that is owed to you. It was a pleasure to have been represented by this firm.
- Rena
A wonderful experience
Had a wonderful experience with Mr. Pearlman and his team. Thank you very much for your diligence and expertise.
- Meagan
I highly recommend them
They work as a team providing the best referrals and assistance to accomplish what my family and I needed. I highly recommend them because you won't be disappointed.
- Erika