South Carolina Pickup Truck Accident Attorney
Injury Lawyer for Pick-up Accidents in Charleston, Summerville, and Goose Creek
The vast majority of South Carolina truck accidents involve pickup trucks. In 2019, there were four times as many accidents involving pickup trucks as there were semi-truck accidents. And, according to a recent study conducted by the Insurance Institute for Highway Safety, motorists are more than 150 percent more likely to die in a pickup truck accident than they are in a car accident. If you or a loved one recently suffered serious injuries in a South Carolina pickup truck accident, the dedicated personal injury lawyers at the Steinberg Law Firm are here to help. We have more than 95 years of experience representing accident victims in all types of motor vehicle collisions, including pickup truck accidents. Our compassionate yet aggressive attorneys understand how challenging life can be after an accident and do everything we can to make the process as easy on you as possible.
Recovering Compensation After a South Carolina Pickup Truck Accident
If you were involved in an accident with a pickup truck and believe it was caused by the driver's negligence, you can bring a personal injury lawsuit against the truck driver. However, to successfully bring a claim, you must establish the four elements of a negligence claim.
• The pickup truck driver owed you a duty of care;
• The pickup truck driver violated that duty;
• The pickup truck driver's breach of duty resulted in your injuries; and
• You suffered legally recognizable damages.
Typically, the first element is easily met because all drivers owe others on the road a duty of care. Thus, South Carolina pickup truck accident cases often come down to whether the driver of the pickup truck breached the duty owed to you and, if so, whether that breach was the cause of your injuries.
Additionally, while establishing the threshold level of damages is not ordinarily a bar to recovery, accident victims must identify the full extent of their damages. This will allow them to negotiate more effectively with the insurance company in hopes of securing a fair settlement offer.
At the Steinberg Law Firm, our South Carolina truck accident lawyers possess a comprehensive knowledge of the state's negligence laws. We offer free consultations during which we will provide an honest assessment of your case. If you choose to move forward with your claim, we will be there every step of the way to ensure that you recover fair compensation for what you have been through.
Causes of Pickup Truck Accidents
Unlike professional semi-truck drivers, those who operate a pickup truck do not need to obtain any special license. Despite the significant dangers these vehicles pose, anyone can drive a pickup truck. Unfortunately, drivers rarely consider the serious risks that pickup trucks pose to other motorists.
South Carolina pickup truck accidents are often the result of driver negligence. Some of the most common causes of pickup truck accidents include:
Rollover Accidents
Pickup trucks have a higher center of gravity than other types of cars and SUVs. While it used to be that SUVs were more dangerous than pickup trucks, that is no longer the case. According to a recent study, SUVs are safer than cars, while pickup trucks are much more dangerous. Pickup trucks also tend to have a narrower wheelbase, making them susceptible to rollover accidents. This is especially the case when a vehicle owner "lifts" or modifies their vehicle. While rollover accidents do not all involve other cars, they frequently can. For example, if a pickup truck rolls as the driver attempts to make a quick turn, their truck immediately becomes a hazard to any passing motorists.
Improperly Loaded Cargo
Too often, pickup truck drivers toss whatever they are carrying into the back of the truck without giving it a second thought. When the driver gets on the road and hits a bump or comes to a sudden stop, the cargo can fall out, presenting a danger to anyone else on the road.
Drunk Driving
Like other motorists, pickup truck drivers continue to get behind the wheel after drinking too much or taking illegal drugs. According to the most recent data from the South Carolina Department of Public Safety, there are over 1,000 people killed in South Carolina DUI accidents. Many of these involved pickup truck drivers.
Speeding
Pickup trucks weigh much more than other cars and even some SUVs. This makes it harder for drivers to come to a complete stop. Additionally, pickup trucks are at a much higher risk of rolling over when taking a corner too quickly. Not surprisingly, speeding is a leading cause of South Carolina pickup truck accidents.
Distracted Driving
Like all drivers, those operating a pickup truck are susceptible to distraction. Driving any vehicle requires a motorist's full attention, and even a momentary glance away from the road can have devastating consequences. Pickup truck drivers may get distracted while talking or texting on their phone, speaking with passengers, looking back to check their load, or fiddling with the GPS or radio controls.
Dangerous Equipment
Many who own pickup trucks modify the trucks to fit their tastes. Often, this involves lifting the truck, so it has a higher ground clearance. While this may allow the truck to perform better off-road, it also significantly increases the chance of a rollover accident. Many pickup trucks also have enormous tires that are not necessarily designed to work well on asphalt. This can mean that drivers have an even more difficult time bringing the truck to a safe stop.
If you have been in a South Carolina pickup truck accident, it may not be clear what caused the collision and whether you have a claim against the other driver. At the Steinberg Law Firm, we can help explain how the law applies to your case so you can make the best decision for yourself and your family. If you decide to pursue a claim, we will advocate on your behalf at every step of the process.
Damages in a Pickup Truck Accident Lawsuit
After any South Carolina motor vehicle accident, you may find yourself in a very difficult spot. You very likely missed at least a few days of work—maybe more. On top of that, you are facing an onslaught of medical bills. Filing a personal injury claim against a negligent pickup truck driver can help you get the compensation you need to cover your accident-related expenses and start the process of moving on with your life.
State law provides that any South Carolina pickup truck accident victim can recover compensation for their economic and non-economic damages from the at-fault party. While every case is unique, damages in these cases fall into two categories.
Economic Damages
Economic damages compensate you for the out-of-pocket expenses you incurred as a result of the accident. They also provide you with damages for the money that you could have expected to earn but for the accident. For example, economic damages include:
• Past and future medical expenses
• Lost wages
• Decreased earning capacity
• Property damage
Economic damages are objective, meaning you can prove your economic damages by presenting evidence that accurately reflects the damages you sustained. For example, you can show what your medical expenses were by submitting medical bills, or you can prove what your lost wages were by presenting evidence of your salary.
Non-Economic Damages
Non-economic damages compensate you for the emotional impact that the accident had on your life. Non-economic damages are much more subjective than economic damages because accidents affect every victim's life differently. Examples of non-economic damages include:
• Pain and suffering
• Loss of enjoyment of life
• Emotional distress
• Physical disability or disfigurement
While it can be challenging to pinpoint the exact amount of non-economic damages that are appropriate, these damages are crucial to ensuring you are fairly compensated for your injuries. A dedicated South Carolina truck accident lawyer can identify the full extent of your damages so you can determine whether an insurance company's settlement offer is fair. Your lawyer will also advocate on your behalf with the insurance company in hopes of securing a fair settlement offer that avoids the need for a full trial.
At the Steinberg Law Firm, our personal injury lawyers have decades of experience dealing with some of the country's largest and most powerful insurance companies. We put this experience to use in our clients' cases, ensuring that they recover what they are entitled to and nothing less.
Contact a South Carolina Pickup Truck Accident Lawyer Today
If you or a loved one was recently involved in an accident with a pickup truck, contact the Steinberg Law Firm for immediate assistance. Our attorneys are standing by, ready to meet with you and answer your questions. We value long-term relationships with our clients and take the time to get to know you and how the accident impacted your life. This enables us to advocate more effectively on your behalf, either in negotiations with the insurance company or in front of the jury. To learn more and schedule your free case evaluation, give us a call at 843-720-2800 today. You can also reach us through our online contact form.
WE HAVE RECOVERED OVER $500 MILLION FOR CLIENTS IN THE LAST 10 YEARS, INCLUDING:
Leaders in the Legal Industry
Steinberg attorneys have been awarded numerous distinctions, such as Super Lawyers, Best Lawyers in America by U.S. News & World Report, Gedney M. Howe, Jr. Award for Outstanding Public Service, the SC Leadership in Law award, and has been voted Best Workers' Comp Firm in SC, among other distinctions.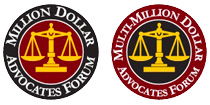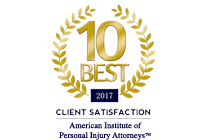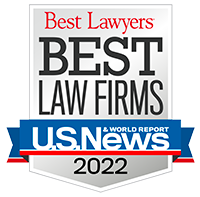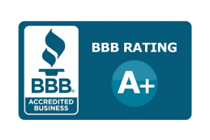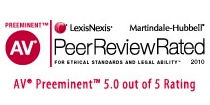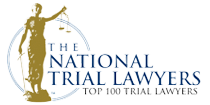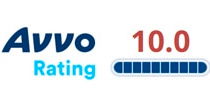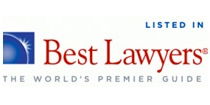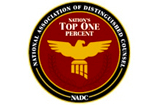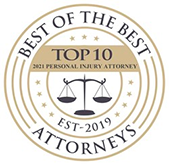 They have amazing lawyers!
They have worked on an impossible situation and exceeded all expectations in the resulting settlements. I would recommend the Steinberg Law Firm to anyone and everyone!
- Susan
My experience was excellent
From the first consultation to the end of my case I was kept updated step by step. My attorney worked hard for me and got me more than what I expected.
- Vanessa
I never felt like I was alone
My lawyer and his Paralegal were right with me the entire case. I never felt like I was alone. At every turn they were in my corner. Someone recommended me to Steinberg law firm and I gladly would do the same for someone else.
- Mike
I couldn't have asked for better
The people from the Steinberg group are top-notch. They handled my case extremely well, I couldn't have asked for a better performance. Thank you all so much for all you did for me.
- Brian
I am grateful for them!
At my worst, they honestly and carefully protected and defended my family on multiple levels. I'm a client for life and the integrity of this law firm is unmatched. Thank You Steinberg Law Family!!!
- Brandy
The people are thoughtful and professional
Questions and concerns always get answered and concerns are taken care of. Thank you all at Steinburg for a good experience and for showing me that you care about your clients.
- Joan
The best law firm
This the best law firm anyone could ever deal with. Mr. Pearlman will work hard to get everything that is owed to you. It was a pleasure to have been represented by this firm.
- Rena
A wonderful experience
Had a wonderful experience with Mr. Pearlman and his team. Thank you very much for your diligence and expertise.
- Meagan
I highly recommend them
They work as a team providing the best referrals and assistance to accomplish what my family and I needed. I highly recommend them because you won't be disappointed.
- Erika