Do Modifications to Pickup Trucks Make Them More Dangerous?
South Carolina Injury Lawyers Weigh in on Modified Trucks
In South Carolina, pickup trucks are one of the most common vehicles on the roads. Recently, the number of pickup trucks purchased has exceeded the number of cars in the U.S. While pickup trucks present some elevated risks compared to other vehicles, the real threat comes from dangerous modifications to pickup trucks. Vehicle owners will often modify their vehicle to customize its look or make it more suitable for their intended use. However, in doing this, owners often make their pickup truck more dangerous to themselves and to others on the road.
Types of Dangerous Pick-Up Truck Modifications
Pickup trucks are some of the most customized vehicles on the road. According to the Specialty Equipment Marketing Association, "pickups make up the largest share of specialty-equipment spending, accounting for approximately 30% of the market." In 2020 alone, pickup truck owners spent about $14.3 billion on modifications.
Unfortunately, some of these modifications result in the truck becoming more dangerous to drive. For example, according to the National Highway Transportation Safety Administration, "While occupant fatalities due to passenger car rollovers have been declining, the greater propensity toward rollovers in some classes of light trucks has maintained the aggregate level of passenger vehicle occupant fatalities in crashes of about 32,000 annually." While pickup trucks are inherently more dangerous in some respects, adding modifications can increase these dangers. The Insurance Institute for Highway Safety notes that, in 2019, pickup trucks accounted for 62% of non-rollover crashes with an occupant death and 38% of rollover crashes involving an occupant's death.
Following are some of the most dangerous modifications to pick-up trucks.
Lifted Vehicles
Perhaps the most obvious type of dangerous modification to a pick-up truck involves raising or lifting the vehicle. Drivers may choose to lift their vehicle for many reasons, such as obtaining higher ground clearance or gaining a better vantage point while driving. However, lifted trucks pose a serious threat to everyone on the road. First, when a truck is raised, it alters the driver's blind spots, making it harder to see other vehicles on the road. This makes it harder to see pedestrians, cyclists, and other motorists. Lifting a vehicle also raises its center of gravity, making it more prone to rolling over, either in the event of an accident or when taking a quick turn.
Another trend seen on the roads in South Carolina is lifting only the front of the truck, creating a severe angle with the driver facing upwards and unable to see completely over the hood of the pickup. Visual limitations created by modifications contribute to crash liability.
Poorly Fit Tires
Oversized tires are another dangerous type of modification. Too often, owners install tires that are not designed for their vehicle. This can cause a driver to lose control more easily and make the vehicle more prone to rolling over. For example, according to Car and Driver, "differently sized tire can confuse your speedometer and even cause damage to your vehicle's anti-lock braking systems and stability system calibrations."
Loud Stereo Systems
While it may seem that loud stereo systems are more of an annoyance than a safety hazard, that is not the case. When a driver is playing music through a load aftermarket stereo system, they cannot hear what is happening around them, such as if another driver honks to get the driver's attention. In some cases, sound systems are so loud that they impact other drivers' ability to hear what is going on.
Lighting Modifications
Installing aftermarket lighting carries several risks. First, some aftermarket headlights do not comply with South Carolina law because they are too bright, dim or a different color. For example, South Carolina Code § 56-5-4830 requires any headlight that projects "a beam of light of an intensity greater than three hundred candlepower shall be so directed that no part of the high intensity portion of the beam will strike the level of the roadway on which the vehicle stands at a distance of more than seventy-five feet from the vehicle." Second, aftermarket lights are not made by the vehicle manufacturer and may not be up to the quality standards of OEM equipment, meaning they may be more likely to fail. Additionally, some pickup truck owners may select the wrong size bulb, which can also impact its performance.
Window Tinting
While some aftermarket tint is permitted under state law, drivers of pickup trucks are notorious for "blacking out" their vehicle with illegal tint. In South Carolina, no vehicle can have any tint on the windshield, and the front windows must allow 27 percent of light in. When a vehicle is equipped with illegal tint, the driver has a much harder time seeing out of the vehicle, especially at night. Similarly, it is almost impossible for other motorists to see the driver of a tinted truck, for example, when trying to determine where the driver is looking or paying attention.
At the Steinberg Law Firm, our dedicated team of South Carolina pickup truck accident lawyers can recognize when an accident was caused by dangerous equipment modifications and can help you hold the responsible parties accountable.
Who Is Liable for a Truck Accident Caused by a Dangerous Equipment Modification?
In most cases, the owner of the truck who installed the dangerous modification is responsible for any damages arising after an accident that was due to the modification. However, there may be other liable parties, as well. For example, if the pickup truck driver was aware of the modifications and chose to drive the truck, they may also be negligent. In some cases, modifications are against the law; however, even legal modifications can form the basis of a personal injury lawsuit.
If a specific piece of equipment fails, the manufacturer could be on the hook for your damages. Typically, manufacturers are legally responsible for any injuries caused by their products. This includes injuries suffered by the person who purchased the product and anyone else who could foreseeably be hurt by the defective product, such as other drivers, passengers, pedestrians, and bicyclists.
Determining liability in a South Carolina pickup truck accident involving dangerous vehicle modifications is not always straightforward, and anyone injured in this type of collision should reach out to a dedicated personal injury lawyer for immediate assistance.
Have You Been Hurt in a South Carolina Pick-Up Truck Accident?
If you or a loved one was recently injured in an accident with a pickup truck, it may have been caused by dangerous modifications the owner made to the vehicle. These cases, however, raise additional considerations that are not present in typical truck accidents cases. Our South Carolina pickup truck accident lawyers at the Steinberg Law Firm are ready to meet with you to discuss your case. We recognize that you will have questions about the accident and the recovery process, and we will devote as much time as you need to answer your questions. To learn more and schedule a free consultation with an attorney at the Steinberg Law Firm, call 843-720-2800 today. You can also reach us through our online form. There is no risk to call, and we will never bill you for our services unless we can either settle your case or secure a favorable jury verdict.
WE HAVE RECOVERED OVER $500 MILLION FOR CLIENTS IN THE LAST 10 YEARS, INCLUDING:
Leaders in the Legal Industry
Steinberg attorneys have been awarded numerous distinctions, such as Super Lawyers, Best Lawyers in America by U.S. News & World Report, Gedney M. Howe, Jr. Award for Outstanding Public Service, the SC Leadership in Law award, and has been voted Best Workers' Comp Firm in SC, among other distinctions.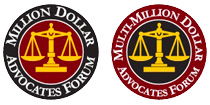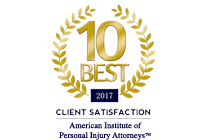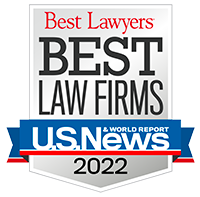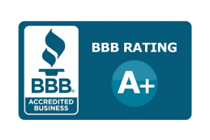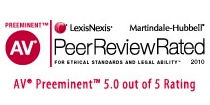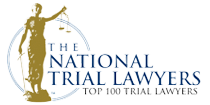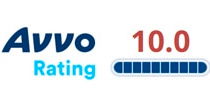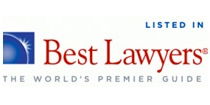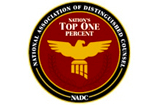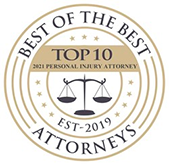 They have amazing lawyers!
They have worked on an impossible situation and exceeded all expectations in the resulting settlements. I would recommend the Steinberg Law Firm to anyone and everyone!
- Susan
My experience was excellent
From the first consultation to the end of my case I was kept updated step by step. My attorney worked hard for me and got me more than what I expected.
- Vanessa
I never felt like I was alone
My lawyer and his Paralegal were right with me the entire case. I never felt like I was alone. At every turn they were in my corner. Someone recommended me to Steinberg law firm and I gladly would do the same for someone else.
- Mike
I couldn't have asked for better
The people from the Steinberg group are top-notch. They handled my case extremely well, I couldn't have asked for a better performance. Thank you all so much for all you did for me.
- Brian
I am grateful for them!
At my worst, they honestly and carefully protected and defended my family on multiple levels. I'm a client for life and the integrity of this law firm is unmatched. Thank You Steinberg Law Family!!!
- Brandy
The people are thoughtful and professional
Questions and concerns always get answered and concerns are taken care of. Thank you all at Steinburg for a good experience and for showing me that you care about your clients.
- Joan
The best law firm
This the best law firm anyone could ever deal with. Mr. Pearlman will work hard to get everything that is owed to you. It was a pleasure to have been represented by this firm.
- Rena
A wonderful experience
Had a wonderful experience with Mr. Pearlman and his team. Thank you very much for your diligence and expertise.
- Meagan
I highly recommend them
They work as a team providing the best referrals and assistance to accomplish what my family and I needed. I highly recommend them because you won't be disappointed.
- Erika