South Carolina Fatal Pickup Truck Accident Lawyer
Wrongful Death Attorneys for South Carolina Pickup Truck Crashes
Pickup trucks are among the most driven vehicles in the country, both for personal and work purposes. Construction companies, landscaping services and other businesses use them to transport large tools and materials to job sites. Although they are popular, pickup trucks pose serious safety concerns and can lead to deadly accidents.
If a loved one was killed in an accident involving a pickup truck in South Carolina, the Steinberg Law Firm is here for you and your family. Filing a wrongful death claim can help you obtain closure and compensation after a devastating loss.
What Makes Pickup Trucks Dangerous?
Studies show pickup trucks are lacking in safety when compared to other vehicles such as cars and SUVs. Much of this has to do with how pickup trucks are designed and manufactured. Because they are heavier than standard passenger cars, pickup trucks can cause more damage when an accident occurs.
While it may seem that the mass and structure of a pickup truck would protect passengers in an accident, that is not always the case. More than 50 percent of 2019 pickup models received only a marginal or poor rating in an Insurance Institute for Highway Safety crash test that focused on passenger safety. None of the top pickup trucks received across-the-board top safety ratings.
The Ford F-Series is the bestselling pickup truck in America. However, it was also involved in more deadly accidents than any other vehicle, according to a 2020 analysis of fatal crash data from the National Highway Traffic Safety Administration. It was involved in more than 10,000 fatal crashes over a five-year period that ended in 2018. The Chevrolet Silverado pickup truck was the second-most deadly vehicle nationwide with 7,718 fatal crashes. In 40 states, including South Carolina, the Ford F-Series accounted for the greatest proportion of deaths.
Common Causes of Fatal Pickup Truck Accidents
Fatal pickup truck accidents in South Carolina can occur due to many different reasons. Businesses often buy or lease pickup trucks for workers to use. A commercial license or special training is not required for driving these vehicles in most cases. As a result, factors such as a lack of professional driving experience, mishandling heavy loads and speeding to reach job sites on time can lead to crashes.
Here are some other potential causes of fatal pickup truck accidents:
Negligence
Driver fatigue
Impaired driving
Tire blowouts
Reckless driving
Poor vehicle maintenance
Road hazards
Improperly loaded or unsecured cargo
Light trucks offer the advantages of power and utility. However, they also come with a risk of rollover crashes. Although any vehicle can be involved in this type of accident, taller vehicles like pickup trucks have a higher tendency to roll over. Rollover accidents are dangerous not only to vehicle occupants but to others on the road as well.
According to the National Highway Traffic Safety Administration, 8,565 light pickup trucks were involved in fatal crashes nationwide in 2019. Of those, 1,785 were involved in rollover accidents.
Damages in a Fatal Pickup Truck Accident
The Steinberg Law Firm understands that no amount of compensation can ever make up for the loss of a loved one in a fatal pick-up truck accident. Filing a wrongful death lawsuit allows you to hold the responsible parties accountable. It also enables you to obtain financial support to help you and your family during this difficult time. Damages can include:
Medical expenses for the victim's treatment
Funeral and burial expenses
Loss of financial support
Loss of companionship
Loss of consortium
Pain and suffering
Punitive damages may be awarded in some instances in which the defendant engaged in reckless or willful conduct. A South Carolina pickup truck accident lawyer can help you determine the amount of compensation you may be able to recover.
Liability in Commercial Pickup Truck Accidents
Pickup truck accidents can be complex because multiple parties may share liability for a fatal crash. A truck driver, loading company, truck manufacturer or another driver may be accountable for damages through a wrongful death lawsuit.
Although most pickup trucks are considered passenger vehicles, they are often used for commercial purposes. If a truck driver caused an accident while driving a pickup truck that was leased or bought by their employer, the company may also shoulder some of the financial responsibility for the crash.
Because pickup truck accidents can involve special circumstances and challenging negotiations with at-fault parties, it is vital to have qualified legal representation. The Steinberg Law Firm will thoroughly investigate what happened to your loved one to ensure you are fairly compensated for all accident-related losses.
Contact a South Carolina Fatal Pickup Truck Accident Attorney
Losing a family member is never an easy thing to process. If your loved one was killed in an accident with a pickup truck, the Steinberg Law Firm can help your family during this difficult time. We can help you obtain vital financial support through a wrongful death lawsuit.
Contact us today. Our initial consultation is confidential and completely free of charge. The Steinberg Law Firm can help you understand the details of your case, your legal rights and how to get the compensation and justice you deserve.
You can call our office directly at 843-720-2800 or visit one of our offices in downtown Charleston, Goose Creek or Summerville.
WE HAVE RECOVERED OVER $500 MILLION FOR CLIENTS IN THE LAST 10 YEARS, INCLUDING:
Leaders in the Legal Industry
Steinberg attorneys have been awarded numerous distinctions, such as Super Lawyers, Best Lawyers in America by U.S. News & World Report, Gedney M. Howe, Jr. Award for Outstanding Public Service, the SC Leadership in Law award, and has been voted Best Workers' Comp Firm in SC, among other distinctions.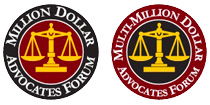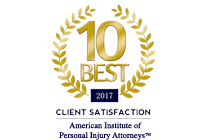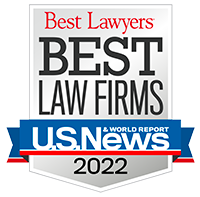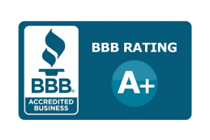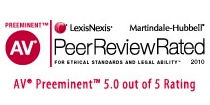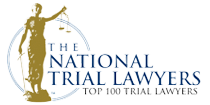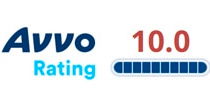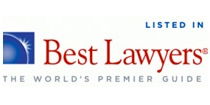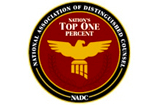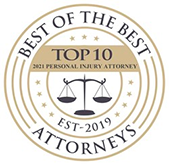 They have amazing lawyers!
They have worked on an impossible situation and exceeded all expectations in the resulting settlements. I would recommend the Steinberg Law Firm to anyone and everyone!
- Susan
My experience was excellent
From the first consultation to the end of my case I was kept updated step by step. My attorney worked hard for me and got me more than what I expected.
- Vanessa
I never felt like I was alone
My lawyer and his Paralegal were right with me the entire case. I never felt like I was alone. At every turn they were in my corner. Someone recommended me to Steinberg law firm and I gladly would do the same for someone else.
- Mike
I couldn't have asked for better
The people from the Steinberg group are top-notch. They handled my case extremely well, I couldn't have asked for a better performance. Thank you all so much for all you did for me.
- Brian
I am grateful for them!
At my worst, they honestly and carefully protected and defended my family on multiple levels. I'm a client for life and the integrity of this law firm is unmatched. Thank You Steinberg Law Family!!!
- Brandy
The people are thoughtful and professional
Questions and concerns always get answered and concerns are taken care of. Thank you all at Steinburg for a good experience and for showing me that you care about your clients.
- Joan
The best law firm
This the best law firm anyone could ever deal with. Mr. Pearlman will work hard to get everything that is owed to you. It was a pleasure to have been represented by this firm.
- Rena
A wonderful experience
Had a wonderful experience with Mr. Pearlman and his team. Thank you very much for your diligence and expertise.
- Meagan
I highly recommend them
They work as a team providing the best referrals and assistance to accomplish what my family and I needed. I highly recommend them because you won't be disappointed.
- Erika