South Carolina Personal Injury Attorney Near Summerville Medical Center in Summerville, South Carolina
Have you or your loved one been treated at Summerville Medical Center in Summerville, South Carolina? Have you been the victim of medical malpractice, truck accident or scooter accident? Contact the Steinberg Law Firm today for a free consultation with an experienced personal injury lawyer.
After an injury or accident, victims may not know what steps to take to get compensation for their injuries. Moreover, when someone is injured at a hospital, insurance companies get involved. If you file a claim with an insurance provider on your own, you may get a smaller settlement than what you could recover with the help of an attorney. Speak to an experienced personal injury attorney to find out about your legal rights.
Contacting a South Carolina personal injury attorney near Summerville Medical Center is the best way to find out about obtaining compensation for your injuries. You pay nothing until your case settles or wins at trial.
Summerville Medical Center Location
Summerville Medical Center began as a standalone emergency room in Summerville, South Carolina, in 1993 as part of the Hospital Corporation of America. Within the same year, the building grew from one story to a three-story structure. It consisted of 82 beds, outpatient services and a 12-bed rehabilitation unit.
Over time, the Summerville Medical Center expanded. Now, the hospital offers a cardiac rehab unit, 24/7 OB/GYN services, imaging, bariatric surgery, 24/7 pediatric emergency care and robotic surgery.
The hospital is located at 295 Midland Parkway in Summerville, South Carolina, which is approximately five miles away from the Steinberg Law Firm. The Steinberg Law Firm is located at 103 Grandview Drive, in Summerville.
Summerville Medical Center has received several Hospital Quality and Special Clinical Quality Awards. Healthgrades.com reports that:
Summerville Medical Center was named among the Top 10 Percent in the Nation for Patient Safety in 2018 and 2019.
The hospital received the Healthgrades Patient Safety Excellence Award in 2018 and 2019.
Summerville Medical Center received America's 50 Best Hospitals for Vascular Surgery Award™ in 2018, 2019 and 2020,
The hospital received America's 100 Best Hospitals for Prostate Surgery Award™ in 2019.
The facility received America's 100 Best Hospitals for Spine Surgery Award™ in 2018.
Summerville Medical Center has had 0 occurrences of dangerous objects left in a patient's body during a surgery or procedure.
WE HAVE RECOVERED OVER $500 MILLION FOR CLIENTS IN THE LAST 10 YEARS, INCLUDING:
Leaders in the Legal Industry
Steinberg attorneys have been awarded numerous distinctions, such as Super Lawyers, Best Lawyers in America by U.S. News & World Report, Gedney M. Howe, Jr. Award for Outstanding Public Service, the SC Leadership in Law award, and has been voted Best Workers' Comp Firm in SC, among other distinctions.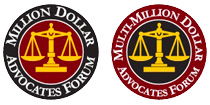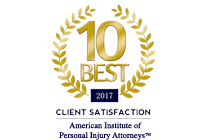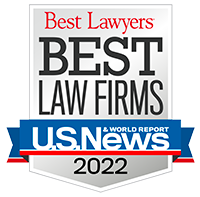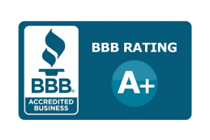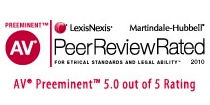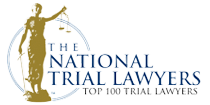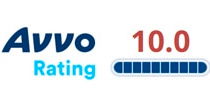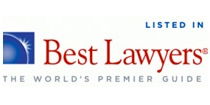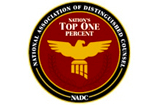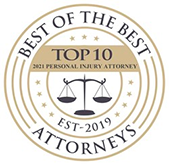 They have amazing lawyers!
They have worked on an impossible situation and exceeded all expectations in the resulting settlements. I would recommend the Steinberg Law Firm to anyone and everyone!
- Susan
My experience was excellent
From the first consultation to the end of my case I was kept updated step by step. My attorney worked hard for me and got me more than what I expected.
- Vanessa
I never felt like I was alone
My lawyer and his Paralegal were right with me the entire case. I never felt like I was alone. At every turn they were in my corner. Someone recommended me to Steinberg law firm and I gladly would do the same for someone else.
- Mike
I couldn't have asked for better
The people from the Steinberg group are top-notch. They handled my case extremely well, I couldn't have asked for a better performance. Thank you all so much for all you did for me.
- Brian
I am grateful for them!
At my worst, they honestly and carefully protected and defended my family on multiple levels. I'm a client for life and the integrity of this law firm is unmatched. Thank You Steinberg Law Family!!!
- Brandy
The people are thoughtful and professional
Questions and concerns always get answered and concerns are taken care of. Thank you all at Steinburg for a good experience and for showing me that you care about your clients.
- Joan
The best law firm
This the best law firm anyone could ever deal with. Mr. Pearlman will work hard to get everything that is owed to you. It was a pleasure to have been represented by this firm.
- Rena
A wonderful experience
Had a wonderful experience with Mr. Pearlman and his team. Thank you very much for your diligence and expertise.
- Meagan
I highly recommend them
They work as a team providing the best referrals and assistance to accomplish what my family and I needed. I highly recommend them because you won't be disappointed.
- Erika