Charleston Defective Pharmaceutical Products Lawyer
A prescription or over-the-counter medication that causes injury—be it physical, psychological, or emotional—can be considered a defective pharmaceutical product. Even if the injuries are not the result of the drug itself, but due to inadequate warnings or labeling, defective drug laws can be triggered. Defective pharmaceuticals are yet another type of dangerous product.
Defective drugs can cause devastating injuries that may take years to develop. For people who are injured in this way, legal action is often the only way to receive justice. If you have been hurt by a dangerous medication, the Charleston defective drugs lawyers at the Steinberg Law Firm can help you seek compensation for your injuries. Call 843-720-2800 to set up a free case review.

WHO IS RESPONSIBLE
The responsibility for drug safety falls to many different entities. Each party has a specific set of responsibilities and may be held liable if they fail to meet them. Both prescription drugs and over-the-counter medications must be properly tested, properly marketed, properly prescribed, and properly dispensed to the patient. In addition, all warnings and instructions must accompany the drug and any known risks must be made clear. Failure to follow all of the safety requirements can happen anywhere along this process and responsibility can fall to:
Drug Manufacturers
The FDA
Hospitals
Prescribing Doctors
Pharmacists
In order for a drug to be approved by the Food and Drug Administration (FDA), it has to go through a testing process, but often this process doesn't take into account all of the ways a drug may be used, or the long-term effects. In addition to the drug manufacturer, doctors or hospitals who prescribe any drug and pharmacists who dispense them have a responsibility to make sure the drug is safe to use for each patient.

DEFECTIVE PHARMACEUTICAL LAWSUITS
Because of the high level of competition between drug manufacturers, sometimes drugs are rushed to market without thorough testing. Once this happens, dangerous or even deadly side effects can directly impact the public before the FDA becomes aware of them.
When a drug is suspected of causing injuries, the FDA conducts an investigation. If the FDA determines that the side effects outweigh the benefits of the medication, it may be recalled. Recalls can cause a drug to be removed from the market entirely, or simply to require additional warnings be printed on the label or insert.
Defective pharmaceutical lawsuits are highly complex because they rely on a thorough understanding of scientific details, and can fall under many different areas of the law, including:
Personal Injury Lawyers Representing Charleston & nearby areas of South Carolina
SPEAK WITH A CHARLESTON DEFECTIVE PHARMACEUTICAL LAWYER
If you have been injured by a defective pharmaceutical, it can be difficult to prove who is liable. At the Steinberg Law Firm, we have many years of experience handling these multifaceted cases. We can help you fight for justice by determining who is a fault. Contact the Steinberg Law Firm today by calling 843-720-2800 to schedule a free case evaluation. We serve clients from the Charleston area, as well as Goose Creek and Summerville, South Carolina.
WE HAVE RECOVERED OVER $500 MILLION FOR CLIENTS IN THE LAST 10 YEARS, INCLUDING:
Leaders in the Legal Industry
Steinberg attorneys have been awarded numerous distinctions, such as Super Lawyers, Best Lawyers in America by U.S. News & World Report, Gedney M. Howe, Jr. Award for Outstanding Public Service, the SC Leadership in Law award, and has been voted Best Workers' Comp Firm in SC, among other distinctions.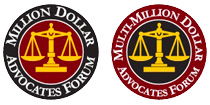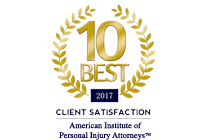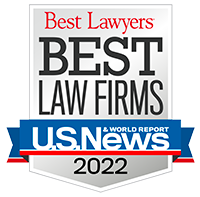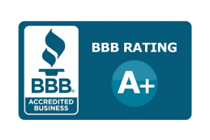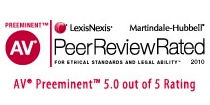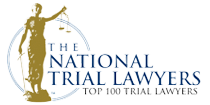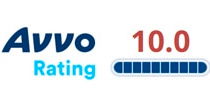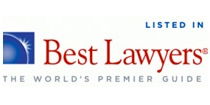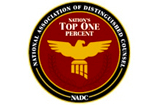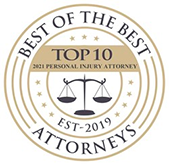 They have amazing lawyers!
They have worked on an impossible situation and exceeded all expectations in the resulting settlements. I would recommend the Steinberg Law Firm to anyone and everyone!
- Susan
My experience was excellent
From the first consultation to the end of my case I was kept updated step by step. My attorney worked hard for me and got me more than what I expected.
- Vanessa
I never felt like I was alone
My lawyer and his Paralegal were right with me the entire case. I never felt like I was alone. At every turn they were in my corner. Someone recommended me to Steinberg law firm and I gladly would do the same for someone else.
- Mike
I couldn't have asked for better
The people from the Steinberg group are top-notch. They handled my case extremely well, I couldn't have asked for a better performance. Thank you all so much for all you did for me.
- Brian
I am grateful for them!
At my worst, they honestly and carefully protected and defended my family on multiple levels. I'm a client for life and the integrity of this law firm is unmatched. Thank You Steinberg Law Family!!!
- Brandy
The people are thoughtful and professional
Questions and concerns always get answered and concerns are taken care of. Thank you all at Steinburg for a good experience and for showing me that you care about your clients.
- Joan
The best law firm
This the best law firm anyone could ever deal with. Mr. Pearlman will work hard to get everything that is owed to you. It was a pleasure to have been represented by this firm.
- Rena
A wonderful experience
Had a wonderful experience with Mr. Pearlman and his team. Thank you very much for your diligence and expertise.
- Meagan
I highly recommend them
They work as a team providing the best referrals and assistance to accomplish what my family and I needed. I highly recommend them because you won't be disappointed.
- Erika