Charleston Prilosec Injury Lawyer
If you have been suffering from heartburn, also referred to as gastroesophageal reflux disease (GERD,) and you went to the doctor to find out what you could do about it, you were told about Prilosec, a proton pump inhibitor that would take care of your acid reflux issues. Prilosec is made and sold by AstraZeneca who first brought it to market in 1979.
Fast forward several years, you have been diagnosed with chronic kidney disease and may need dialysis and a possible kidney transplant. What went wrong that the drug you were taking to help you harmed you instead?
No one should be in a situation where the medical help they need is the very help that seriously harms them or causes death. Serious side effects and other problems with medications frequently do not become evident until the product starts harming consumers.
The disturbing thing about a drug being on the market without much research into identifying any side effects is that drug companies have been known to push physicians to market their products off label, and use the questionable drug to treat conditions it was never approved to treat.
At the Steinberg Law Firm, get the firm behind you. We understand what it is like to discover that what you thought was helping you is actually harming you and we can help you get the compensation you deserve. Our Prilosec personal injury attorneys know the ins and outs of defective drug cases and work with you one-on-one to get justice. We also know that these drugs did not suddenly become a safety issue for those taking them. Issues have been noted as far back as 2002.
Prilosec
If you have been taking Prilosec regularly and have ended up with chronic kidney disease, interstitial nephritis, acute kidney injury, renal/kidney failure, or other serious side effects, it is time to speak with an experienced personal injury attorney at the Steinberg Law Firm. Close to 14 percent of Americans have taken a prescription PPI medication and even more have used the over-the-counter (OTC) versions.
Prilosec, Prilosec OTC, and Zegerid (Omeprazole) are classed as a proton pump inhibitor (PPI). PPIs block stomach acid production. Other related drugs in the family of PPIs are Prevacid (lansoprazole), Aciphex (rabeprazole), Protonix (pantoprazole), Nexium (esomeprazole) and Dexilant (dexlansoprazole).
According to research conducted on PPI use between 2001 and 2008, about one in four consumers taking PPIs reported experiencing kidney damage. In 2016, the Journal of the American Medical Association (JAMA) published the results of a significant study linking Prilosec to kidney disease. Of the over 10,000 patients involved, roughly 50 percent were on Prilosec or other PPI medications. The other 50 percent were not taking PPIs. It was determined that patients taking PPIs, including Prilosec, had a 20 to 50 percent greater chance of acquiring chronic kidney disease over the long-term while taking the drug(s).
Kidney disease symptoms
As the kidneys gradually lose their ability to function over time, chronic kidney disease sets in and they are no longer able to filter toxins out of the bloodstream. Symptoms include:
Fluid buildup in the lungs
Irregular heartbeat
Swelling in the ankles, legs or feet
High blood pressure
Heart attack
Extreme fatigue
Electrolyte imbalances
Vomiting, nausea
Acid rebound – if medication discontinued, the stomach may begin releasing too much acid
Loss of appetite
Rash
Headache
Trouble urinating
Increased risk of low magnesium levels (hypomagnesemia)
Increased risk of heart attacks
Increased risk bone fractures – FDA consumer warning mandated a labeling change in 2010 regarding this risk
Chronic kidney disease
Renal/kidney failure
Interstitial nephritis
Acute kidney injury
Birth defects
Intestinal infection – FDA warning re: serious gastrointestinal issue with Clostridium difficile in the elderly. Labeling changed to include warning, add information about drug interactions and how long Prilosec should be taken
Vascular aging – This may contribute to illnesses such as dementia, renal failure, cardiovascular disease, cancer
Bullseye rash (Erythema Multiforme)
What can be alleged in a Prilosec or PPI lawsuit?
Prilosec and other PPIs can be considered to be dangerous and defective drugs and thus the following may be alleged in a claim for damages:
AstroZeneca misrepresented the security of Nexium, Prilosec etc. when marketing them as safe
AstroZeneca failed to properly/adequately test the drugs
Failed to warn consumers about the risks associated with the drugs
AstroZeneca was negligent producing the drugs
That the medication was marketed improperly or illegally
AstroZeneca knowingly hid information about the dangers of Nexium and Prilosec from the public, the medical community and the government
That Nexium and Prilosec are unreasonably dangerous and defective
Patients taking these drugs may be eligible for compensation for their injuries, including pain and suffering, medical expenses and loss of income or wrongful death damages if a loved one has died as a result of using Prilosec and other similar drugs.
Our defective drug attorneys are determined to help you recover the justice and compensation you deserve for medical expenses, lost wages, and pain and suffering.
The Steinberg Law Firm understands what it takes to make a solid defective drug case that results in fair and equitable compensation for you. Call us today for your free consultation and learn about your legal rights. Call the Steinberg Law Firm at 843-720-2800 as soon as possible to tell us your story.
Defective drug lawsuits are extremely complex, and making sure you have an experienced Prilosec lawyer from the Steinberg Law Firm makes certain you do not face any potential pitfalls.
Our initial consultation is confidential and completely free of charge. You pay nothing to speak to a lawyer about your case. We understand that the claims process can be difficult, and the paperwork can really pile up. Our attorneys can help you understand the details of your case, your legal rights, and how to get the compensation and justice you deserve.
WE HAVE RECOVERED OVER $500 MILLION FOR CLIENTS IN THE LAST 10 YEARS, INCLUDING:
Leaders in the Legal Industry
Steinberg attorneys have been awarded numerous distinctions, such as Super Lawyers, Best Lawyers in America by U.S. News & World Report, Gedney M. Howe, Jr. Award for Outstanding Public Service, the SC Leadership in Law award, and has been voted Best Workers' Comp Firm in SC, among other distinctions.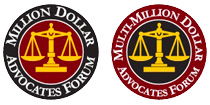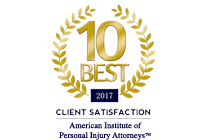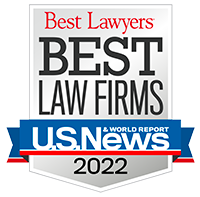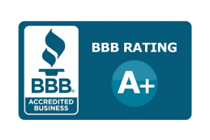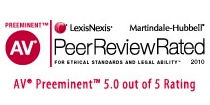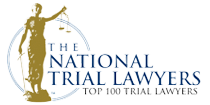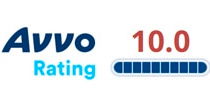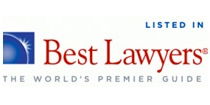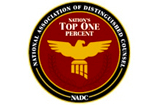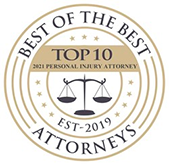 They have amazing lawyers!
They have worked on an impossible situation and exceeded all expectations in the resulting settlements. I would recommend the Steinberg Law Firm to anyone and everyone!
- Susan
My experience was excellent
From the first consultation to the end of my case I was kept updated step by step. My attorney worked hard for me and got me more than what I expected.
- Vanessa
I never felt like I was alone
My lawyer and his Paralegal were right with me the entire case. I never felt like I was alone. At every turn they were in my corner. Someone recommended me to Steinberg law firm and I gladly would do the same for someone else.
- Mike
I couldn't have asked for better
The people from the Steinberg group are top-notch. They handled my case extremely well, I couldn't have asked for a better performance. Thank you all so much for all you did for me.
- Brian
I am grateful for them!
At my worst, they honestly and carefully protected and defended my family on multiple levels. I'm a client for life and the integrity of this law firm is unmatched. Thank You Steinberg Law Family!!!
- Brandy
The people are thoughtful and professional
Questions and concerns always get answered and concerns are taken care of. Thank you all at Steinburg for a good experience and for showing me that you care about your clients.
- Joan
The best law firm
This the best law firm anyone could ever deal with. Mr. Pearlman will work hard to get everything that is owed to you. It was a pleasure to have been represented by this firm.
- Rena
A wonderful experience
Had a wonderful experience with Mr. Pearlman and his team. Thank you very much for your diligence and expertise.
- Meagan
I highly recommend them
They work as a team providing the best referrals and assistance to accomplish what my family and I needed. I highly recommend them because you won't be disappointed.
- Erika