Charleston Xarelto Injury Lawyer
When medications cause problems instead of fixing them, it is time to talk to an experienced defective drug attorney from the Steinberg Law Firm. New medications on the market today are supposed to be tested to ensure they are safe, effective and do not have severe and risky side effects. However, there are multiple dangerous prescription drugs on the market that have been known to cause harm and even death.
Drug development is a multi-billion-dollar industry. All new drugs are sent to the Food and Drug Administration (FDA) for approval and yet the FDA leaves it up to the drugmakers to test new medications, an area not all pharmaceutical companies handle with due care and diligence. It is easy to see why there could be problems with this system of approving new drugs.
Xarelto (Rivaroxaban)
Xarelto (Bayer and Janssen Pharmaceuticals/division of Johnson & Johnson) lawsuits are being filed in record numbers across the United States and in Canada. The drug was considered a breakthrough in treating atrial fibrillation and other heart health concerns. Patients only had to take one pill a day and did not need to go for regular testing to adjust drug levels.
Once the drug was approved in 2011, millions of Americans were prescribed it. The FDA approved it for diminishing the risk of stroke, preventing deep vein thrombosis, traveling blood clots and blood clots. As much as consumers liked the drug, it became evident over time that Xarelto had very serious side effects. There was no antidote to reverse serious bleeding and some patients died because doctors could not stop it.
The FDA recorded 680 adverse event reports in 2013 in the United States and in Germany, Bayer's headquarters, between January 2012 and September 2013; Xarelto was linked to 130 deaths and 1,700 cases of serious complications.
Have you or a loved one experienced harmful side effects from taking Xarelto, the Steinberg Law Firm can help you every step of the way to receiving the fair and equitable compensation that you deserve. We know how frightening it is to trust a drug you are taking to help maintain your health, only to be betrayed and find out it has the potential to seriously harm or kill you. No one needs to be in a situation like that with nowhere to turn.
Blood coagulation depends on Vitamin K to produce thrombin. Warfarin overrides but does not prevent Vitamin K from being produced, so serious bleeding can be stopped with high dosages of it. Xarelto prevents production of Vitamin K and if a patient is hemorrhaging, there is no antidote. According to the Centers for Disease Control and Prevention (CDC) blood thinners/anticoagulants are among the most dangerous drugs and account for more Emergency Room trips than any other class of drugs.
Black Box Label Warnings for Xarelto
August 2013: Spinal bleeds may increase
January 2014: Not to be used by patients with prosthetic heart valves. No known antidote to reverse bleeding.
March 2014: Information for healthcare professionals to limiting spinal bleeds
December 2014: Two more adverse reactions: thrombocytopenia and hepatitis
May 2016: Bleeding risk higher with SSRI/SNRI antidepressants
Xarelto Complications
Lack of an antidote to reverse uncontrolled bleeding
Pain or weakness in extremities
Fainting
Muscle spasms
Death
Excessive loss of blood
Adrenal bleeding
Retinal hemorrhages
Abdominal hemorrhages
Epidural hematoma
Wound infection/complications
Intestinal bleeding
Rectal bleeding
Blood clots
Pulmonary embolism
Deep vein thrombosis
Arrhythmia
Tachycardia
Sudden drastic changes in blood pressure
Tingling/itching sensations on skin
Numbness
Back pain
Bladder problems
Difficulty swallowing
Severe internal hemorrhaging
Severe brain bleeding
Spinal bleeds
Hepatitis
Thrombocytopenia
Increased bleeding risk with SNRI and SSRI antidepressants
Strokes
Headaches
Dizziness
Have you experienced serious complications from taking Xarelto? Seek an experienced Xarelto drug attorney from the Steinberg Law Firm. Contact our law firm as soon as you can, as each state has its own statute of limitations and other deadlines that may affect your ability to obtain compensation if you wait.
The Steinberg Law Firm understands what it takes to make a solid defective drug case that results in fair and equitable compensation for you. Call us today for your free consultation and learn about your legal rights. Call the Steinberg Law Firm at 843-720-2800 as soon as possible.
Our initial consultation is confidential and completely free of charge. We understand that the claims process can be difficult, and the paperwork can really pile up. Our attorneys can help you understand the details of your case, your legal rights and how to get the compensation and justice you deserve.
WE HAVE RECOVERED OVER $500 MILLION FOR CLIENTS IN THE LAST 10 YEARS, INCLUDING:
Leaders in the Legal Industry
Steinberg attorneys have been awarded numerous distinctions, such as Super Lawyers, Best Lawyers in America by U.S. News & World Report, Gedney M. Howe, Jr. Award for Outstanding Public Service, the SC Leadership in Law award, and has been voted Best Workers' Comp Firm in SC, among other distinctions.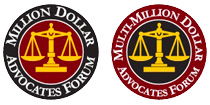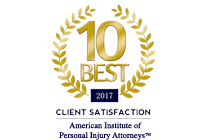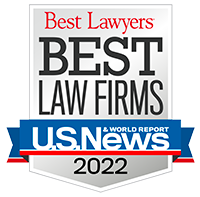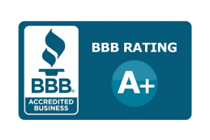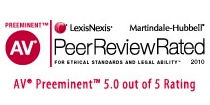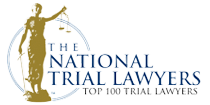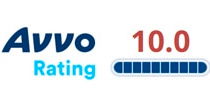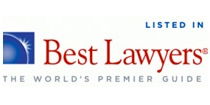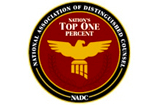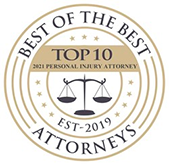 They have amazing lawyers!
They have worked on an impossible situation and exceeded all expectations in the resulting settlements. I would recommend the Steinberg Law Firm to anyone and everyone!
- Susan
My experience was excellent
From the first consultation to the end of my case I was kept updated step by step. My attorney worked hard for me and got me more than what I expected.
- Vanessa
I never felt like I was alone
My lawyer and his Paralegal were right with me the entire case. I never felt like I was alone. At every turn they were in my corner. Someone recommended me to Steinberg law firm and I gladly would do the same for someone else.
- Mike
I couldn't have asked for better
The people from the Steinberg group are top-notch. They handled my case extremely well, I couldn't have asked for a better performance. Thank you all so much for all you did for me.
- Brian
I am grateful for them!
At my worst, they honestly and carefully protected and defended my family on multiple levels. I'm a client for life and the integrity of this law firm is unmatched. Thank You Steinberg Law Family!!!
- Brandy
The people are thoughtful and professional
Questions and concerns always get answered and concerns are taken care of. Thank you all at Steinburg for a good experience and for showing me that you care about your clients.
- Joan
The best law firm
This the best law firm anyone could ever deal with. Mr. Pearlman will work hard to get everything that is owed to you. It was a pleasure to have been represented by this firm.
- Rena
A wonderful experience
Had a wonderful experience with Mr. Pearlman and his team. Thank you very much for your diligence and expertise.
- Meagan
I highly recommend them
They work as a team providing the best referrals and assistance to accomplish what my family and I needed. I highly recommend them because you won't be disappointed.
- Erika