Charleston Pradaxa Injury Lawyer
We live in an exciting new pharmaceutical world where new drugs seem to hit the market frequently. Some seem to hold out a lot of promise to those in need of a cure or respite from a disease or illness. Unfortunately, these same allegedly lifesaving drugs may inflict harm and result in serious life-threatening problems, including death.
Have you been harmed by the drug Pradaxa? Call the Steinberg Law Firm for help. Our experienced, dedicated and knowledgeable drug injury attorneys can help you get legal justice for the wrong done to you or your loved one by a medication allegedly designed to help you.
Pradaxa
The U.S. Food and Drug Administration approved Pradaxa, otherwise known as Dabigatran Etexilate Mesylate, in 2010 for the prevention of strokes in atrial fibrillation patients. The FDA has approved Pradaxa for preventing thromboembolisms in patients with knee and hip replacements. Over 725,000 Americans ended up taking the drug by 2012, but since that time the number of deaths attributed to Pradaxa has been on the rise and so has the number of lawsuits filed on behalf of those patients.
At the Steinberg Law Firm we are well aware of how frightening it is to find out you have been taking a drug that harms you and could even potentially cause your death. We can help you understand your legal rights and what options you have at your disposal to obtain compensation.
Despite Pradaxa's popularity, by 2014 drug maker Boehringer Ingelheim shelled out $650 million to settle numerous multi-district litigation suits. Then, in 2015 the U.S. Food and Drug Administration (FDA) approved a new drug — Praxbind (idarucizumab) — that reverses the effects of Pradaxa. However, no one knows for sure what side effects, if any, Praxbind may have, as there are no studies into whether or not the antidote has risks and side effects, and that the drug maker marketed an anticoagulant with no antidote for five years.
This drug was never recalled despite the fact that there was no way to reverse the effects of serious hemorrhaging until 2015. Other newer versions of anticoagulants, as opposed to the traditional gold standard of Warfarin, such as Xarelto and Eliquis, still do not have approved antidotes. Have you taken this blood thinner and suffered dangerous side effects or a severe bleeding episode? Reach out to connect with a Steinberg Law Firm Pradaxa attorney to discuss filing a lawsuit.
There are two types of lawsuits that may be filed as a Pradaxa claim, personal injury lawsuits filed by living victims who took Pradaxa and experienced severe bleeding, or by a representative of a victim's estate filing a wrongful death lawsuit.
Pradaxa Lawsuits
Plaintiffs may argue that Pradaxa's manufacturer, Boehringer Ingelheim,
Should have known about the risks of irreversible bleeding;
Should have warned doctors and consumers about those risks;
That the drug's manufacturing process violated rules and regulations for adequately warning consumers about the high risks associated with Pradaxa;
That the drug's marketing efforts also violated rules and regulations because the company did not warn consumers about the drug's risks; and
That the drug maker committed a breach of warranty producing/promoting a dangerous/defective drug and that by doing so was negligent.
Compensation that may be sought in a lawsuit includes the following:
Lost wages — and other financial losses
Medical bills — due to extended stays in hospital, extra doctor appointments, ongoing tests etc.
Funeral and burial expenses — in the event of a loved one's death
Pain and suffering — due to extended healing time, painful procedures and extended hospital time, mental and physical issues
Punitive damages — is compensation aimed at holding companies accountable/liable for past actions and strongly encourages them to change business practices to protect others from suffering from the same or similar issues. Often punitive damages awarded are predicated on the severity of the negligence of the case and how much the company in question knew or should have known about the drugs they make.
Defective drug lawsuits or personal injury lawsuits, are extremely complex. Making sure you have an experienced Pradaxa lawyer from the Steinberg Law Firm makes certain you do not face any potential pitfalls.
Pradaxa Side Effects
Heartburn
Diarrhea
Frequent nosebleeds
Headaches
Unusual bleeding/bruising
Brown/pink urine
Black/red tarry stools
Abdominal/stomach pain
Lethargy
Indigestion
Upset stomach
Swelling and weakness of lower legs, hands, feet, arms, ankles
Vomiting that resembles coffee grounds or blood
Skin rash
Itching
Coughing up blood
Joint swelling
Joint pain
Dizziness
Nausea
Death
The Steinberg Law Firm understands what it takes to make defective drug case that results in fair and equitable compensation for you. Contact us today for your free consultation and learn about your legal rights. Call the Steinberg Law Firm at 843-720-2800 as soon as possible.
Our initial consultation is confidential and completely free of charge. You pay nothing to speak to a lawyer about your case. We understand that the claims process can be difficult, and the paperwork can really pile up. Our attorneys can help you understand the details of your case, your legal rights and how to get the compensation and justice you deserve.
WE HAVE RECOVERED OVER $500 MILLION FOR CLIENTS IN THE LAST 10 YEARS, INCLUDING:
Leaders in the Legal Industry
Steinberg attorneys have been awarded numerous distinctions, such as Super Lawyers, Best Lawyers in America by U.S. News & World Report, Gedney M. Howe, Jr. Award for Outstanding Public Service, the SC Leadership in Law award, and has been voted Best Workers' Comp Firm in SC, among other distinctions.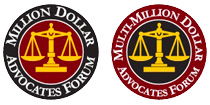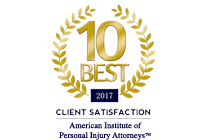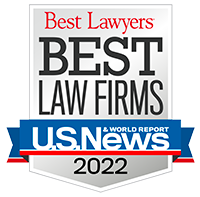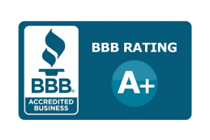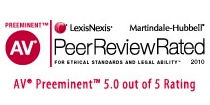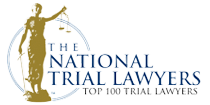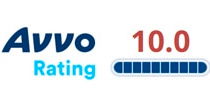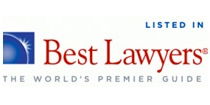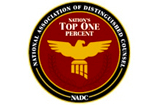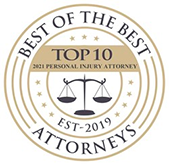 They have amazing lawyers!
They have worked on an impossible situation and exceeded all expectations in the resulting settlements. I would recommend the Steinberg Law Firm to anyone and everyone!
- Susan
My experience was excellent
From the first consultation to the end of my case I was kept updated step by step. My attorney worked hard for me and got me more than what I expected.
- Vanessa
I never felt like I was alone
My lawyer and his Paralegal were right with me the entire case. I never felt like I was alone. At every turn they were in my corner. Someone recommended me to Steinberg law firm and I gladly would do the same for someone else.
- Mike
I couldn't have asked for better
The people from the Steinberg group are top-notch. They handled my case extremely well, I couldn't have asked for a better performance. Thank you all so much for all you did for me.
- Brian
I am grateful for them!
At my worst, they honestly and carefully protected and defended my family on multiple levels. I'm a client for life and the integrity of this law firm is unmatched. Thank You Steinberg Law Family!!!
- Brandy
The people are thoughtful and professional
Questions and concerns always get answered and concerns are taken care of. Thank you all at Steinburg for a good experience and for showing me that you care about your clients.
- Joan
The best law firm
This the best law firm anyone could ever deal with. Mr. Pearlman will work hard to get everything that is owed to you. It was a pleasure to have been represented by this firm.
- Rena
A wonderful experience
Had a wonderful experience with Mr. Pearlman and his team. Thank you very much for your diligence and expertise.
- Meagan
I highly recommend them
They work as a team providing the best referrals and assistance to accomplish what my family and I needed. I highly recommend them because you won't be disappointed.
- Erika