Charleston Januvia and Byetta Defective Drug Lawyer
Over 25 million Americans suffer from Type 2 diabetes and need medications to manage the symptoms. Januvia (sitagliptin), Janumet, Byetta and Victoza are known as incretin mimetics.
Januvia and Janumet were formulated by Merck & Co., to help patients with Type 2 diabetes. They were the first in a new class of diabetic medications called dipeptidyl peptidase-4 (DPP-4) inhibitors. Janumet combines Januvia and metformin. Januvia and Janumet are now being linked to pancreatic cancer and pancreatitis.
At Steinberg Law Firm we know how devastating is it to take a drug you believe is helping manage your diabetes only to find out it has the potential to kill you. There is nothing worse than finding out that a drug deemed safe by the manufacturer is in fact potentially deadly. At the Steinberg Law Firm, you have our firm behind you to help you obtain the compensation you deserve.
Warning signs
A number of research studies concluded that Januvia and Janumet could increase the risk of pancreatitis and pancreatic cancer. In fact, the U.S. Food and Drug Administration (FDA), twice warned consumers and medical professionals about the serious side effects of these drugs.
Specifically, the FDA warned that taking these drugs could increase the risk of developing an inflamed pancreas. Although the warning was added to the drugs' label, it was not until 2013 that Januvia was linked to an increased risk of pancreatic cancer. This was a serious revelation due to the fact that pancreatic cancer is the deadliest form of cancer and almost 96 percent of those diagnosed do not live longer than five years.
Januvia/Janumet side effects
Januvia and Janumet have the following side effects:
Rash
Hives
Severe allergic reaction
Stevens-Johnson syndrome – severe skin reaction
Blood vessel inflammation under the skin
Low blood sugar
Throat irritation
Acute sinus/nose/throat infection
Severe abdominal pain
Nausea
Vomiting
Diarrhea
Severe back pain
Joint pain
Muscle pain
Thyroid cancer
Abnormal liver function tests
Kidney failure
Acute renal failure
Necrotizing pancreatitis
Hemorrhagic pancreatitis
Pancreatic duct metaplasia
Pancreatic cancer
Pancreatitis
Death
Product liability law and defective drugs
Product liability law allows consumers harmed by defective drugs to hold drugmakers responsible/liable for the harm their drug caused them. Common claims made by plaintiffs filing a lawsuit against drug manufacturers and Merck & Co. include:
Warning labels are inadequate and fail to mention potential risks of pancreatic cancer.
Merck & Co., failed to recall Januvia when the drug's risks outweighed its benefits.
Merck & Co., defectively designed the drug making it unsafe for consumers.
Merck & Co., failed to tell medical professionals to monitor patients for pancreatic changes, robbing consumers of ability to be diagnosed with asymptomatic pancreatitis early.
Merck & Co., breached product warranties selling the defective drugs.
Merck & Co., breached product warranties marketing the defective drugs.
Merck & Co., failed to conduct adequate safety tests to ensure consumers' well-being was protected.
Merck & Co., did not warn physicians about a known side effects.
Merck & Co., did not warn consumers about a known side effects.
Byetta – a relative to Januvia
Many diabetics were prescribed a drug called Byetta (exenatide), another incretin mimetic like Januvia. Byetta's drug maker was Amylin Pharmaceuticals who sold out to Bristol-Myers Squibb in 2012. Byetta is now being linked to incidents of cancer.
The FDA approved Byetta in 2005. Byetta and other incretin mimetics, control blood sugar by mimicking the naturally occurring hormone glucagon-like peptide 1 (GLP-1). GLP-1 ups insulin production and the user gets a lower blood sugar reading. This drug also helps with weight loss by suppressing appetite and slowing down the movement of food into the small intestine.
FDA failed to investigate Byetta
Increasingly medical studies were indicating that Byetta increased the risk of cancer. In fact, the Gastroenterology medical journal reported on a research study in which patients taking Byetta had nearly a three-fold increase in reported instances of pancreatic cancer. Despite reports indicating Byetta may be a harmful drug, the FDA insisted they had not come to any conclusion as to whether or not incretin mimetics caused and/or contributed to the development of pancreatic cancer. The FDA said that they needed more time to gather and examine data and in the meantime, people should continue to take Byetta.
Personal injury lawsuits
Personal injury lawsuits based on filing a complaint/lawsuit against a drug manufacturer for the harm done by one of their products falls under product liability laws. Product liability laws mandate that a manufacturer/distributor make sure any product marketed is free from unreasonable defects and dangers. Two elements must be proved in product liability cases: that the product was defective and that the defect caused the injuries involved in the potential case.
What a Januvia/Byetta plaintiff may allege in filing a defective drug lawsuit:
Failure to provide adequate warnings to consumers
Failure to provide adequate warnings to medical professionals
Wrongful death – survivors may claim medical, funeral, burial costs
Knowingly promoting dangerous drugs
A troubled FDA reporting system
Drug approval from the FDA is based on surrogate measures. What that means is that new drugs may be approved and deemed safe in early studies only based on limited surrogate measures. While it is true that the FDA collects all reported adverse events, that system is voluntary. Even though drug makers are mandated to file reports, doctors and patients rarely report adverse incidents to a drug maker.
Have you experienced serious complications from taking incretin mimetics? Seek an experienced defective drug attorney from the Steinberg Law Firm. Contact an attorney as soon as you can, as each state has its own statute of limitations and other deadlines that may affect your ability to obtain compensation if you wait.
The Steinberg Law Firm understands what it takes to make a strong defective product case that results in fair and equitable compensation for you. Call us today for your free consultation and learn about your legal rights. Call the Steinberg Law Firm at 843-720-2800 as soon as possible. We are waiting to hear from you.
Our initial consultation is confidential and completely free of charge. You pay nothing to speak to a lawyer about your case. We understand that the claims process can be difficult, and the paperwork can really pile up. Our attorneys can help you understand the details of your case, your legal rights, and how to get the compensation and justice you deserve.
WE HAVE RECOVERED OVER $500 MILLION FOR CLIENTS IN THE LAST 10 YEARS, INCLUDING:
Leaders in the Legal Industry
Steinberg attorneys have been awarded numerous distinctions, such as Super Lawyers, Best Lawyers in America by U.S. News & World Report, Gedney M. Howe, Jr. Award for Outstanding Public Service, the SC Leadership in Law award, and has been voted Best Workers' Comp Firm in SC, among other distinctions.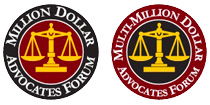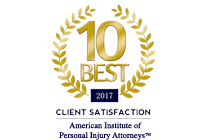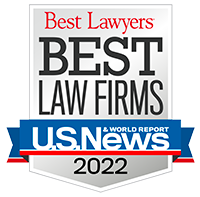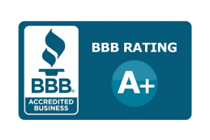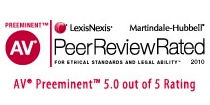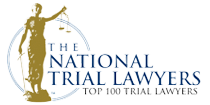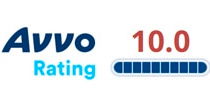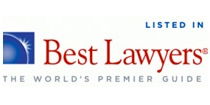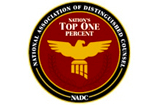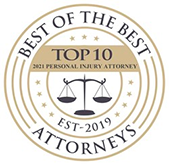 They have amazing lawyers!
They have worked on an impossible situation and exceeded all expectations in the resulting settlements. I would recommend the Steinberg Law Firm to anyone and everyone!
- Susan
My experience was excellent
From the first consultation to the end of my case I was kept updated step by step. My attorney worked hard for me and got me more than what I expected.
- Vanessa
I never felt like I was alone
My lawyer and his Paralegal were right with me the entire case. I never felt like I was alone. At every turn they were in my corner. Someone recommended me to Steinberg law firm and I gladly would do the same for someone else.
- Mike
I couldn't have asked for better
The people from the Steinberg group are top-notch. They handled my case extremely well, I couldn't have asked for a better performance. Thank you all so much for all you did for me.
- Brian
I am grateful for them!
At my worst, they honestly and carefully protected and defended my family on multiple levels. I'm a client for life and the integrity of this law firm is unmatched. Thank You Steinberg Law Family!!!
- Brandy
The people are thoughtful and professional
Questions and concerns always get answered and concerns are taken care of. Thank you all at Steinburg for a good experience and for showing me that you care about your clients.
- Joan
The best law firm
This the best law firm anyone could ever deal with. Mr. Pearlman will work hard to get everything that is owed to you. It was a pleasure to have been represented by this firm.
- Rena
A wonderful experience
Had a wonderful experience with Mr. Pearlman and his team. Thank you very much for your diligence and expertise.
- Meagan
I highly recommend them
They work as a team providing the best referrals and assistance to accomplish what my family and I needed. I highly recommend them because you won't be disappointed.
- Erika