Charleston Taxotere Injury Lawyer
Cancer patients are well aware that drugs to fight cancer case hair loss, but there is a return of hair for many about six months or so later after the drugs have been stopped. Although it does depend on the type and potency of the drug, there is hope of regrowing hair. To lose that hope is devastating. At the Steinberg Law Firm, we understand what you are dealing with and how it affects you. We are here to help you. Get our firm behind you and have us work to obtain a financial award for your losses.
Taxotere (Docetaxel)
Taxotere, classified as a plant alkaloid, is a drug commonly used for breast cancer and is created and manufactured by Sanofi-Aventis Inc. It was first approved by the U.S. Food and Drug Administration (FDA) in 1996 and has, since then, been used for breast and other forms of cancer. It is administered by IV and is supposed to slow or stop the division of cancer cells in a targeted manner. It is given every three weeks versus weekly for other chemotherapy drugs.
The drug information sheet that was originally included with Taxotere did list hair loss as a possible side effect and indicated that "hair generally grows back" when treatments are completed. In reality, a significant number of woman reported permanent hair loss even years after stopping the drug. Sanofi-Aventis did not release data on hair loss nor did it investigate such claims any further. It was not until 2015 that the FDA finally updated the warning label for Taxotere to indicate permanent hair loss was possible.
Studies linking Taxotere to permanent hair loss were published by the Clatterbridge Cancer Center in the UK and the New England Journal of Medicine. The UK study found women who had been taking Taxotere were suffering from scalp alopecia (baldness) up to three and a half years after treatment for breast cancer. The New England Journal of Medicine study revealed 9.2 percent of woman suffered permanent hair loss up to 10 years after treatment.
Common Taxotere side effects
Taxotere causes a wide range of side effects, including:
Myalgia
Neuropathy
Shortness of breath
Fever
Decreased appetite
Febrile neutropenia
Infection
Stomatitis
Fatigue
Nausea
Vomiting
Neutropenia
Possible anaphylaxis
Defective drug lawsuits claims
When dealing with a defective drug lawsuit, there are a number of claims that may be made to move a plaintiff's case forward. They include:
Design defects
Manufacturing defects
Breach of express and implied warranty
Fraudulent misrepresentation
Negligence
Failure to warn consumers
Failure to warn medical professionals
Why is taxotere so different that other cancer medications? It has been speculated that it is more dangerous than other products to treat cancer because it is more potent and thus has the potential to do more damage.
Damages that may be claimed in Taxotere lawsuits
Plaintiffs may be able to claim the following damages:
Past medical bills
Future medical expenses
Therapy costs
Psychological counselling
Post loss of earning capacity
Future loss of earning capacity
Mental anguish
Permanent disfigurement (permanent alopecia)
Debilitating emotional distress
An increased risk of future harm
Past loss and impairment of quality/enjoyment of life
Present loss and impairment of quality/enjoyment of life
Future loss and impairment of quality/enjoyment of life
Past physical/mental pain, suffering, discomfort
Present physical/mental pain, suffering, discomfort
Future physical/mental pain, suffering, discomfort
As of May 2018, 8,557 Taxotere lawsuits have been filed in the Eastern District of Louisiana, where a single court is handling all matters related to these lawsuits. This is referred to as a mass tort and can be filed anywhere in the United States. There are also a growing number of lawsuits, over 350, pending in the New Jersey state court, more cases pending in Pennsylvania, New York, Minnesota, Oklahoma, Texas, California, Colorado, Illinois and Missouri.
The Steinberg Law Firm understands what it takes to make a solid defective drug case that results in fair and equitable compensation for you. Call us today for your free consultation and learn about your legal rights. Call The Steinberg Law Firm at 843-720-2800 as soon as possible.
Our initial consultation is confidential and completely free of charge. You pay nothing to speak to a lawyer about your case. We understand that the claims process can be difficult, and the paperwork can really pile up. Our attorneys can help you understand the details of your case, your legal rights, and how to get the compensation and justice you deserve.
WE HAVE RECOVERED OVER $500 MILLION FOR CLIENTS IN THE LAST 10 YEARS, INCLUDING:
Leaders in the Legal Industry
Steinberg attorneys have been awarded numerous distinctions, such as Super Lawyers, Best Lawyers in America by U.S. News & World Report, Gedney M. Howe, Jr. Award for Outstanding Public Service, the SC Leadership in Law award, and has been voted Best Workers' Comp Firm in SC, among other distinctions.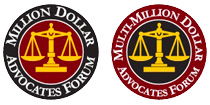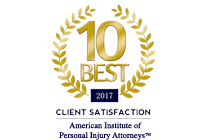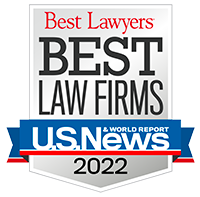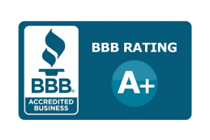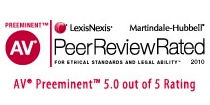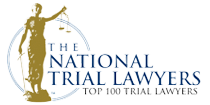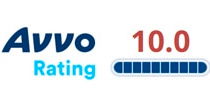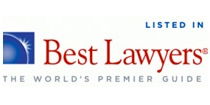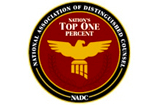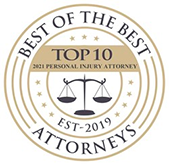 They have amazing lawyers!
They have worked on an impossible situation and exceeded all expectations in the resulting settlements. I would recommend the Steinberg Law Firm to anyone and everyone!
- Susan
My experience was excellent
From the first consultation to the end of my case I was kept updated step by step. My attorney worked hard for me and got me more than what I expected.
- Vanessa
I never felt like I was alone
My lawyer and his Paralegal were right with me the entire case. I never felt like I was alone. At every turn they were in my corner. Someone recommended me to Steinberg law firm and I gladly would do the same for someone else.
- Mike
I couldn't have asked for better
The people from the Steinberg group are top-notch. They handled my case extremely well, I couldn't have asked for a better performance. Thank you all so much for all you did for me.
- Brian
I am grateful for them!
At my worst, they honestly and carefully protected and defended my family on multiple levels. I'm a client for life and the integrity of this law firm is unmatched. Thank You Steinberg Law Family!!!
- Brandy
The people are thoughtful and professional
Questions and concerns always get answered and concerns are taken care of. Thank you all at Steinburg for a good experience and for showing me that you care about your clients.
- Joan
The best law firm
This the best law firm anyone could ever deal with. Mr. Pearlman will work hard to get everything that is owed to you. It was a pleasure to have been represented by this firm.
- Rena
A wonderful experience
Had a wonderful experience with Mr. Pearlman and his team. Thank you very much for your diligence and expertise.
- Meagan
I highly recommend them
They work as a team providing the best referrals and assistance to accomplish what my family and I needed. I highly recommend them because you won't be disappointed.
- Erika