Charleston Actos Defective Drug Lawyer
If you suffer from Type 2 diabetes, it is important to have the right kind of diet and medications to help you live an active life. You may have been prescribed or are taking a very popular drug called Actos. However, many patients on Actos have a much higher rate of bladder cancer than other patients on different medications.
Actos toppled Avandia to become the top-selling diabetic medication, despite it being linked to blindness, heart failure and strokes. Avandia, which was found to significantly increase the risk of heart attacks, was banned in Europe and restricted in the United States.
Actos was first marketed by Takeda Pharmaceuticals America Inc., and Eli Lilly and Co. in 1999 for the treatment of Type 2 diabetes. Eventually, GlaxoSmithKline settled approximately 12,000 lawsuits for about $700 million in settlement for Actos lawsuits.
You may be worried, scared and may well have been diagnosed with bladder cancer or are possibly in the early stages of bladder cancer. This is not something you need to deal with on your own. At the Steinberg Law Firm we get that you are upset and feel betrayed. You took the drugs your physician said to take and expected that they would help you. Never, in your wildest dreams, did you think the medication that was supposed to help you would harm you and may even kill you.
Actos for Type 2 diabetes
Actos is also referred to as pioglitazone and is made by Takeda Pharmaceuticals. This drug was once the best-selling Type 2 diabetes drug in the world until it was discovered that those who took it had a much higher rate of contracting bladder cancer than others on different glucose control medications. Actos is may be sold in combination with metformin and marketed as Actoplus Met, Actoplus Met XR and/or in combination with glimepiride (Duetact).
Patients that found out about the connection between bladder cancer and taking Actos started to file defective drug lawsuits, alleging Takeda was negligent is designing and properly testing the drug and that they failed to warn consumers and the medical profession that there was an increased risk of acquiring bladder cancer. Ultimately, Takeda paid out $2.3 billion in settlement to affected patients.
Post lawsuit settlement time the prescribing information for Actos changed to indicate a reference to bladder cancer. It is largely considered to be inadequate and too vague to be useful or to protect patients taking it. Additionally, given the large number of doctors prescribing this medication and the significant number of Americans taking it, it is possible that not everyone is aware of the risks of taking Actos.
Surprisingly, the Federal Drug Administration (FDA) has not issued a recall for this drug. Instead, they opted to add more warnings to the drug to inform patients and doctors of the risks involved in taking Actos despite the mounting evidence revealed in various studies showing a link between taking pioglitazone and bladder cancer.
Actos side effects
Common side effects may include:
Back pain
Mouth pain
Teeth problems
Vomiting
Nausea
Stomach pains
Cold/flu-like symptoms
Headache
Gradual weight gain
Muscle pain
Pain on urination
Dark urine
Frequent urination
Blood in urine
Rapid weight gain
Swelling
Chest pain
Shortness of breath
Upper stomach pain
Itching
Loss of appetite
Blurred vision
Clay colored stools
Feeling unwell
Pale skin
Easy bleeding/bruising
Increased thirst or hunger
Vision changes
Loss of vision
Yellow skin or eyes (jaundice)
Weakness
What can a plaintiff claim in an Actos lawsuit?
There are a number of things that an affected consumer may claim in filing an Actos lawsuit, including:
Negligence, recklessness or intentional hiding of important data showing increased risk of bladder cancer from the public
The drug company knew or should have known about the risks associated with Actos in light of the studies indicating a link between the drug and bladder cancer back from the early 2000s
Consumer fraud
Defective drug
Failure to warn
Misrepresentation
The company failed to publish data from a 2005 trial showing a link between bladder cancer and Actos use, published in Lancet in 2005
Failure to mention a report from 2011 citing adverse events between 2004-2009
Failure to mention a French study that found pioglitazone exposure was significantly associated with bladder cancer incidence. The more a person took, the higher the risks were of contracting bladder cancer
Failure to inform federal regulators of safety concerns about the drug's side effects
Actos settlements and trials
In 2014, Eli Lilly and Takeda were ordered to pay $9 million in punitive damages in a trial due to the court finding that Takeda hid the risks of Actos being linked to bladder cancer. The amount was subsequently reduced to $336.8 million by a judge.
After a number of years of being on the market and causing irreparable harm to millions of Actos users, Takeda agreed to a settlement of $2.4 billion for bladder cancer victims. At the time of that settlement in 2015, there were approximately 9,000 Actos lawsuits pending. Despite settling the pending lawsuits, Takeda continues to insist Actos was not responsible for the development of bladder cancer in patients.
In May 2018 Takeda was hit with another lawsuit, a class action alleging consumers paid for an "inefficacious and dangerous" drug to control their diabetes. And yet, this drug is still on the market.
The Steinberg Law Firm understands what it takes to make a solid defective drug case that results in fair and equitable compensation for you. Call us today for your free consultation and learn about your legal rights. Call The Steinberg Law Firm at 843-720-2800 as soon as possible to tell us your story.
Defective drug lawsuits are extremely complex, and making sure you have an experienced Actos lawyer from the Steinberg Law Firm makes certain you do not face any potential pitfalls.
Our initial consultation is confidential and completely free of charge. You pay nothing to speak to a lawyer about your case. We understand that the claims process can be difficult, and the paperwork can really pile up. Our defective drug attorneys can help you understand the details of your case, your legal rights, and how to get the compensation and justice you deserve.
WE HAVE RECOVERED OVER $500 MILLION FOR CLIENTS IN THE LAST 10 YEARS, INCLUDING:
Leaders in the Legal Industry
Steinberg attorneys have been awarded numerous distinctions, such as Super Lawyers, Best Lawyers in America by U.S. News & World Report, Gedney M. Howe, Jr. Award for Outstanding Public Service, the SC Leadership in Law award, and has been voted Best Workers' Comp Firm in SC, among other distinctions.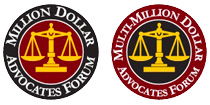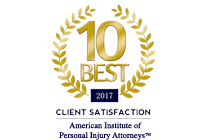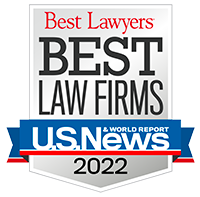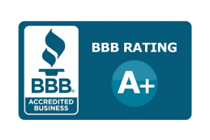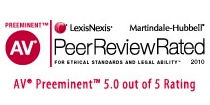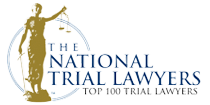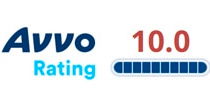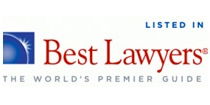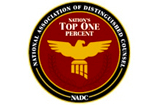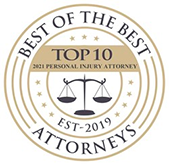 They have amazing lawyers!
They have worked on an impossible situation and exceeded all expectations in the resulting settlements. I would recommend the Steinberg Law Firm to anyone and everyone!
- Susan
My experience was excellent
From the first consultation to the end of my case I was kept updated step by step. My attorney worked hard for me and got me more than what I expected.
- Vanessa
I never felt like I was alone
My lawyer and his Paralegal were right with me the entire case. I never felt like I was alone. At every turn they were in my corner. Someone recommended me to Steinberg law firm and I gladly would do the same for someone else.
- Mike
I couldn't have asked for better
The people from the Steinberg group are top-notch. They handled my case extremely well, I couldn't have asked for a better performance. Thank you all so much for all you did for me.
- Brian
I am grateful for them!
At my worst, they honestly and carefully protected and defended my family on multiple levels. I'm a client for life and the integrity of this law firm is unmatched. Thank You Steinberg Law Family!!!
- Brandy
The people are thoughtful and professional
Questions and concerns always get answered and concerns are taken care of. Thank you all at Steinburg for a good experience and for showing me that you care about your clients.
- Joan
The best law firm
This the best law firm anyone could ever deal with. Mr. Pearlman will work hard to get everything that is owed to you. It was a pleasure to have been represented by this firm.
- Rena
A wonderful experience
Had a wonderful experience with Mr. Pearlman and his team. Thank you very much for your diligence and expertise.
- Meagan
I highly recommend them
They work as a team providing the best referrals and assistance to accomplish what my family and I needed. I highly recommend them because you won't be disappointed.
- Erika