Charleston Zofran Defective Drug Lawyer
Pregnant women have a lot of things to cope with while pregnant. One of those things may well be nausea and vomiting. In fact, an estimated 50 percent of women suffer from some form of morning sickness during their first trimester.
Although it is relatively common and there have been other drugs in the past that helped pregnant women cope with morning sickness, we now have a new generation of nausea pills, Zofran (ondansetron), and its generic forms, approved by the Food and Drug Administration (FDA) in 1991.
Zofran is a Category B drug and has not been shown to be safe for use in pregnant women. So why is this drug and its generic forms being prescribed?
You may know the name Zofran and may have taken it. It is one of the most common and widely prescribed anti-nausea medications on the market. The problem is that no one told patients and medical personnel about the serious side effects.
GlaxoSmithKline (GSK), Zofran's maker and marketer, advertised/marketed the drug as "off label" for use by pregnant women. GlaxoSmithKline did so knowing that Zofran was not meant for long-term use.
A 2011 study reported that Zofran doubled the risks of birth defects, but the drug was still promoted to pregnant women. The study, published in the American Journal of Obstetrics and Gynecology, pointed out that roughly 1 million pregnant women are exposed to Zofran or its generic version every year. Side effects for pregnant women can include itching, constipation, fainting, irregular heartbeat, hives, dizziness and rashes.
In 2012, the Center for National Birth Defects Research and Prevention revealed that the chances of babies of mothers who used Zofran, in the first trimester, of developing a cleft lip and cleft palate increased 2.4 times over women who did not take the drug.
That same year, GSK also pleaded guilty to criminal charges relating to its off-label promotion of the drug. The company ended up paying a $3 billion settlement for unlawfully promoting several drugs, as well as Zofran, and for reimbursing physicians for prescribing the drug.
Zofran risks and side effects
Zofran has a history of being used intravenously, orally, via injections, or a fast disintegrating pill, for vomiting and nausea for chemotherapy/radiation patients and for postoperative nausea and vomiting. The drug blocks the body's production of serotonin which causes nausea. Zofran is meant to be prescribed for short-term use by cancer patients and not for a long period of time, like in the case of morning sickness.
Studies indicate Zofran has been linked to a 30 percent increased risk of birth defects, and a doubled risk of various heart defects and cleft palate in children. Other risks include:
Muscoskeletal deformities
Abnormalities in the electrical function of the heart
Serotonin syndrome is a serious, potentially life-threatening disease in expecting mothers that happens when two or more prescription drugs affect the natural serotonin levels in the body at the same time. Zofran combined with a class of antidepressants referred to as serotonin reuptake inhibitors (SSRIs) can cause serotonin syndrome. Symptoms of serotonin syndrome may include:
Irregular heartbeat
Seizures
Unconsciousness
Agitation
Behavior changes
Confusion
Heavy sweating
Headaches
Plaintiffs' allegations in Zofran lawsuits
Plaintiffs in Zofran lawsuits may make several allegations, such as the following:
GSK unethically promoted the drug to pregnant mothers but did not conduct any studies on the effects of the drug.
That by not conducting safety studies, pregnant women and their babies in utero became test subjects for the drug.
GSK marketed Zofran off-label as a safe, effective treatment for morning sickness when the main use for the drug was for treating vomiting after cancer chemotherapy and prevent/treat nausea and vomiting post-surgery.
That GSK was aware of animal studies that indicated Zofran caused malformations and intrauterine death, and it was not safe for ingestion by pregnant women.
That GSK knew about the birth defect issue due to reports of such defects being sent to GSK in the 1990s and 2000s.
Talk to a lawyer
Have you experienced serious complications from taking Zofran? Seek an experienced Zofran attorney from the Steinberg Law Firm. Contact an attorney as soon as you can, as each state has its own statute of limitations and other deadlines that may affect your ability to obtain compensation if you wait.
The Steinberg Law Firm understands what it takes to make a strong defective product case that results in fair and equitable compensation for you. Call us today for your free consultation and learn about your legal rights. Call The Steinberg Law Firm at 843-720-2800 as soon as possible. We are waiting to hear from you.
Our initial consultation is confidential and completely free of charge. You pay nothing to speak to a lawyer about your case. We understand that the claims process can be difficult, and the paperwork can really pile up. Our attorneys can help you understand the details of your case, your legal rights, and how to get the compensation and justice you deserve.
WE HAVE RECOVERED OVER $500 MILLION FOR CLIENTS IN THE LAST 10 YEARS, INCLUDING:
Leaders in the Legal Industry
Steinberg attorneys have been awarded numerous distinctions, such as Super Lawyers, Best Lawyers in America by U.S. News & World Report, Gedney M. Howe, Jr. Award for Outstanding Public Service, the SC Leadership in Law award, and has been voted Best Workers' Comp Firm in SC, among other distinctions.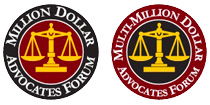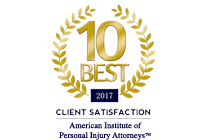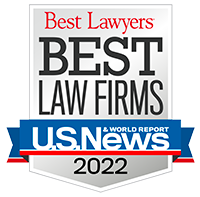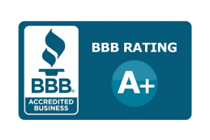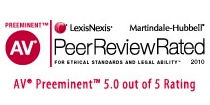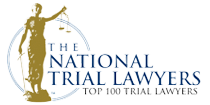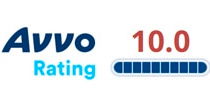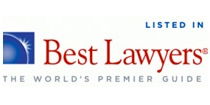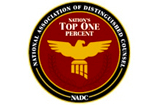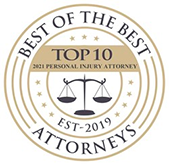 They have amazing lawyers!
They have worked on an impossible situation and exceeded all expectations in the resulting settlements. I would recommend the Steinberg Law Firm to anyone and everyone!
- Susan
My experience was excellent
From the first consultation to the end of my case I was kept updated step by step. My attorney worked hard for me and got me more than what I expected.
- Vanessa
I never felt like I was alone
My lawyer and his Paralegal were right with me the entire case. I never felt like I was alone. At every turn they were in my corner. Someone recommended me to Steinberg law firm and I gladly would do the same for someone else.
- Mike
I couldn't have asked for better
The people from the Steinberg group are top-notch. They handled my case extremely well, I couldn't have asked for a better performance. Thank you all so much for all you did for me.
- Brian
I am grateful for them!
At my worst, they honestly and carefully protected and defended my family on multiple levels. I'm a client for life and the integrity of this law firm is unmatched. Thank You Steinberg Law Family!!!
- Brandy
The people are thoughtful and professional
Questions and concerns always get answered and concerns are taken care of. Thank you all at Steinburg for a good experience and for showing me that you care about your clients.
- Joan
The best law firm
This the best law firm anyone could ever deal with. Mr. Pearlman will work hard to get everything that is owed to you. It was a pleasure to have been represented by this firm.
- Rena
A wonderful experience
Had a wonderful experience with Mr. Pearlman and his team. Thank you very much for your diligence and expertise.
- Meagan
I highly recommend them
They work as a team providing the best referrals and assistance to accomplish what my family and I needed. I highly recommend them because you won't be disappointed.
- Erika