Charleston Lipitor Defective Drug Lawyer
Atorvastatin, also known as Lipitor, has lowered bad cholesterol levels for patients when used in combination with an effective, proper diet. The drug works because it reduces the liver's production of cholesterol by inhibiting a specific enzyme (3-hydroxy-3-methylglutaryl coenzyme) that the body needs to produce cholesterol. Drugs such as Lipitor belong to a class of drugs, called statins, that lower cholesterol levels in the blood. Statins help stop the plaque buildup inside of blood vessels, reduce inflammation, and lower the risk of stroke or other serious cardiovascular events. However, statins come with high risks.
According to studies, virtually all statins have the potential to cause diabetes, but Lipitor is far more likely to do so with a 22 percent increase in the risk. While this statistic can be applicable to all those who take this drug, it seems that women and older women have a higher risk of acquiring diabetes — roughly a 50 percent higher risk.
Lipitor history
Warner-Lambert teamed up with Pfizer to fund late-stage test/clinical trials to get Lipitor approved by the U.S. Food and Drug Administration (FDA) in 1997. Lipitor was a success when it came on the market and over the years has made Pfizer billions of dollars. Today, Lipitor continues to generate roughly $12 billion every year. With the drug's success come lawsuits regarding serious and deadly side effects for those taking Lipitor.
Doctors often prescribe Lipitor, and similar statins, such as Crestor (rosuvastatin), Zocor (simvastatin), Lescol (fluvastatin), Mevacor (lovastatin) and Pravachol (pravastatin), if a patient has excessive blood cholesterol levels, hypertension which may indicate abnormal cholesterol levels, and/or high cholesterol and triglyceride levels.
By 2012 the FDA was warning that Lipitor had a direct correlation to patients developing diabetes. Many lawsuits were filed in 2013 and in 2014 plaintiffs' diabetes claims were consolidated into a multi-district litigation. In 2015, a federal judge set the first trial date for the initial multi-district litigation, but by 2016 the judge granted Pfizer's motion to exclude expert testimony the plaintiffs presented. Many Lipitor cases are still before the courts with more being filed.
The lawsuits allege Pfizer failed to warn patients and physicians about harmful side effects of Lipitor.
Lipitor's side effects
Lipitor has the following list of side effects:
Heightened risk to develop Type II diabetes
Clay colored stools
Confusion
Swelling
Weakness
Unexplained, severe muscle pain
Jaundiced eyes
Jaundiced skin
Dark urine
Hepatitis
Memory problems
Nausea
Loss of appetite
Stomach pain
Tenderness
Itching
Angina
Fever
Extreme fatigue
Burning/itching
Extremely low blood pressure
Stomach/intestinal ulcer
Out of control seizures
Weight loss
Minimal urination
Increased urination
Blurred vision
Fruity breath odor
Severe illness/infection
Rhabdomyolysis
Electrolyte imbalance (lower/higher potassium levels)
Esophageal inflammation
Ruptured tendon
Anal bleeding
Kidney stones
Death
Negative drug interactions with Lipitor
On top of a long list of side effects, Lipitor can prove to be dangerous when taken or mixed with other drugs. Negative drug interactions can have severe and even deadly consequences. Lipitor has negative interactions and it may do fatal damage to internal organs with the following diseases:
Myopathy – neural muscular disorders
Liver disease – scarring, cirrhosis
Alcoholism
Myoneural disorder – chronic autoimmune neuromuscular disorder characterized by skeletal muscle weakness
Rhabdomyolysis – due to death of muscle fibers and release of their contents into the bloodstream with serious renal complications
Lipitor is also known to have interactions with over 275 other medications and grapefruit juice. Of the 275, there are 40 major drug interactions to note, more than 160 moderate interactions and 75 minor interactions. If you are taking Lipitor make sure to check with your doctor and pharmacist before mixing medications.
Talk to an attorney
Have you experienced serious complications from taking Lipitor? Seek an experienced Lipitor attorney from the Steinberg Law Firm. Contact an attorney as soon as you can, as each state has its own statute of limitations and other deadlines that may affect your ability to obtain compensation if you wait.
The Steinberg Law Firm understands what it takes to make a strong defective product case that results in fair and equitable compensation for you. Call us today for your free consultation and learn about your legal rights. Call The Steinberg Law Firm at 843-720-2800 as soon as possible. We are waiting to hear from you.
Our initial consultation is confidential and completely free of charge. You pay nothing to speak to a lawyer about your case. We understand that the claims process can be difficult. Our attorneys can help you understand the details of your case, your legal rights, and how to get the compensation and justice you deserve.
WE HAVE RECOVERED OVER $500 MILLION FOR CLIENTS IN THE LAST 10 YEARS, INCLUDING:
Leaders in the Legal Industry
Steinberg attorneys have been awarded numerous distinctions, such as Super Lawyers, Best Lawyers in America by U.S. News & World Report, Gedney M. Howe, Jr. Award for Outstanding Public Service, the SC Leadership in Law award, and has been voted Best Workers' Comp Firm in SC, among other distinctions.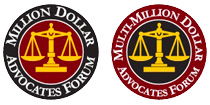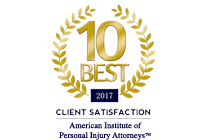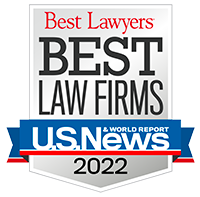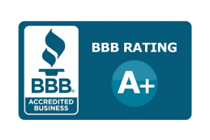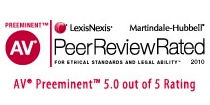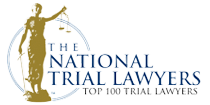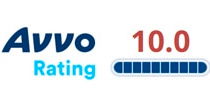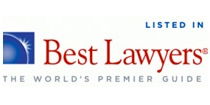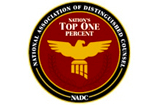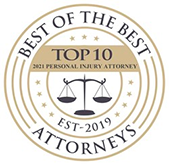 They have amazing lawyers!
They have worked on an impossible situation and exceeded all expectations in the resulting settlements. I would recommend the Steinberg Law Firm to anyone and everyone!
- Susan
My experience was excellent
From the first consultation to the end of my case I was kept updated step by step. My attorney worked hard for me and got me more than what I expected.
- Vanessa
I never felt like I was alone
My lawyer and his Paralegal were right with me the entire case. I never felt like I was alone. At every turn they were in my corner. Someone recommended me to Steinberg law firm and I gladly would do the same for someone else.
- Mike
I couldn't have asked for better
The people from the Steinberg group are top-notch. They handled my case extremely well, I couldn't have asked for a better performance. Thank you all so much for all you did for me.
- Brian
I am grateful for them!
At my worst, they honestly and carefully protected and defended my family on multiple levels. I'm a client for life and the integrity of this law firm is unmatched. Thank You Steinberg Law Family!!!
- Brandy
The people are thoughtful and professional
Questions and concerns always get answered and concerns are taken care of. Thank you all at Steinburg for a good experience and for showing me that you care about your clients.
- Joan
The best law firm
This the best law firm anyone could ever deal with. Mr. Pearlman will work hard to get everything that is owed to you. It was a pleasure to have been represented by this firm.
- Rena
A wonderful experience
Had a wonderful experience with Mr. Pearlman and his team. Thank you very much for your diligence and expertise.
- Meagan
I highly recommend them
They work as a team providing the best referrals and assistance to accomplish what my family and I needed. I highly recommend them because you won't be disappointed.
- Erika