Charleston Yaz Injury Lawyer
New prescription medications are supposed to be tested extensively before they are marketed to the public. Testing is where side effects are identified. However, despite the fact that drugs are to be thoroughly tested before being sold to consumers, many have made it into the marketplace and have caused untold grief and harm.
Pharmaceutical companies make enormous amounts of money from creating and selling drugs that claim to help consumers and make them feel better. The only way to get a drug to market is to get it approved by Food and Drug Administration (FDA). However, the testing component is still left up to the drug companies and that has been known to cause ethical problems such as not reporting adverse effects to the FDA, downplaying data that does not look good for the company or the new drug, and running a study for far too short a period of time to accurately assess if the drug being testing has issues.
Yaz and other derivatives are currently being made and marketed by Bayer Healthcare and Barr Laboratories, who make a generic version of Yasmin. Yasmin and Ocella have been marketed in the United States since 2008 by Teva Pharmaceuticals. These drugs are also used for the treatment of osteoporosis, menopause and moderate acne.
YAZ and other similar contraceptives
Yaz and other fourth generation contraceptive pills are known by many names. What makes them stand out as different is the presence of drospirenone combined with ethinyl estradiol. Traditional oral contraceptives do not contain drospirenone.
The new progestogen hormones, drospirenone, desogestrel and/or gestodene have double the risk of venous thrombotic events than women on pills containing the older progestogen levonorgestrel. It is a good idea to read the label on any contraceptives prescribed to see how they may affect you.
The following fourth-generation pills contain drospirenone:
Loryna
Safyral
Gianvi
Zarah
Syeda
Beyaz
Ocella
Yasmin
Yaz
YAZ side effects
Severe Vaginal Bleeding
Tiredness/Weakness
Vaginal Irritation, Discharge
Changes in Vision
Severe Allergic Reactions
Difficulty Breathing
Chest Tightening
Fainting
Rashes
Hives
Blood Clots
Strokes
Kidney Failure
Gallbladder disease/removal
Hyperkalemia (due to high potassium levels caused by drospirenone)
Pancreatic Cancer
Deep Vein Thrombosis
Arterial thrombotic events
Heart Attacks
Pulmonary Embolisms
Thromboembolic events
Hepatic neoplasia
Hypertension
The story of Yaz
Yasmin was approved for use in the United States in 2001. Yaz received approval in 2006. Yaz and Yasmin are made with estrogen and progestin, which is where the similarities with other birth control pills end. Yasmin contains 30 mcg of ethinyl estradiol and Yaz contains 20 mcg. Additionally, the drugs are made with a new type of the hormone progestin called drospirenone. Drospirenone was never marketed in the United States until 2001.
Interestingly, by 2003 the U.S. Food and Drug Administration issued a warning to the previous makers of Yasmin and Yaz, Berlex Laboratories (bought by Bayer Healthcare), to halt their T.V. advertising and related promo materials because they were considered to be misleading. The FDA said the advertising overstated the safety and efficacy of the pills by suggesting that the progestin drospirenone made the pills better chemically. The FDA did not agree with the statements and added they were aware of the clinical risk associated with drospirenone. Bayer, the new owners of Berlex continued the ads despite the FDA warning.
Eventually, Bayer Healthcare corrected Yaz advertising, but by that time it was hitting a sales high of $616 million for one of the most popular birth control pills in the country. At the same time women were starting to file lawsuits alleging injuries from taking Yaz. In 2009 there were initially 129 Yaz/Yasmin lawsuits filed. By 2010 approximately 1,100 and by 2011 over 4,000 women filed suits and the numbers kept increasing.
Despite FDA concerns and warnings, the agency did not call for Yaz and related birth control pills to be taken off the market.
What the lawsuits allege:
That Bayer did not do due diligence researching the medication
That Bayer downplayed the risks of their pills while overstating the benefits to entice more women to use their products, which they stated were safe
That Bayer did not recall the drug even after a post-marketing report showed the life-threatening side effect of the drugs
The Steinberg Law Firm understands what it takes to make a solid defective drug case that results in fair and equitable compensation for you. Call us today for your free consultation and learn about your legal rights. Call The Steinberg Law Firm at 843-720-2800 as soon as possible to tell us your story.
Defective drug lawsuits, and/or personal injury lawsuits, are complex. Making sure you have an experienced Yaz/Yasmin lawyer from the Steinberg Law Firm makes certain you do not face any potential pitfalls.
Our initial consultation is confidential and completely free of charge. You pay nothing to speak to a lawyer about your case. We understand that the claims process can be difficult, and the paperwork can really pile up. Our attorneys can help you understand the details of your case, your legal rights, and how to get the compensation and justice you deserve.
WE HAVE RECOVERED OVER $500 MILLION FOR CLIENTS IN THE LAST 10 YEARS, INCLUDING:
Leaders in the Legal Industry
Steinberg attorneys have been awarded numerous distinctions, such as Super Lawyers, Best Lawyers in America by U.S. News & World Report, Gedney M. Howe, Jr. Award for Outstanding Public Service, the SC Leadership in Law award, and has been voted Best Workers' Comp Firm in SC, among other distinctions.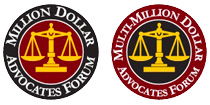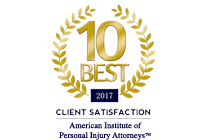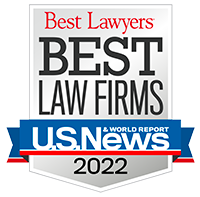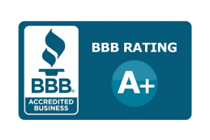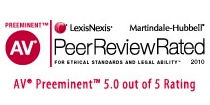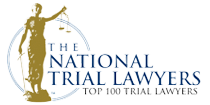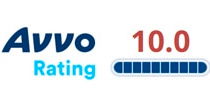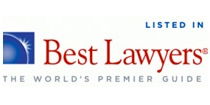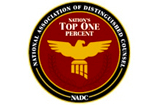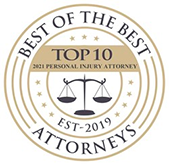 They have amazing lawyers!
They have worked on an impossible situation and exceeded all expectations in the resulting settlements. I would recommend the Steinberg Law Firm to anyone and everyone!
- Susan
My experience was excellent
From the first consultation to the end of my case I was kept updated step by step. My attorney worked hard for me and got me more than what I expected.
- Vanessa
I never felt like I was alone
My lawyer and his Paralegal were right with me the entire case. I never felt like I was alone. At every turn they were in my corner. Someone recommended me to Steinberg law firm and I gladly would do the same for someone else.
- Mike
I couldn't have asked for better
The people from the Steinberg group are top-notch. They handled my case extremely well, I couldn't have asked for a better performance. Thank you all so much for all you did for me.
- Brian
I am grateful for them!
At my worst, they honestly and carefully protected and defended my family on multiple levels. I'm a client for life and the integrity of this law firm is unmatched. Thank You Steinberg Law Family!!!
- Brandy
The people are thoughtful and professional
Questions and concerns always get answered and concerns are taken care of. Thank you all at Steinburg for a good experience and for showing me that you care about your clients.
- Joan
The best law firm
This the best law firm anyone could ever deal with. Mr. Pearlman will work hard to get everything that is owed to you. It was a pleasure to have been represented by this firm.
- Rena
A wonderful experience
Had a wonderful experience with Mr. Pearlman and his team. Thank you very much for your diligence and expertise.
- Meagan
I highly recommend them
They work as a team providing the best referrals and assistance to accomplish what my family and I needed. I highly recommend them because you won't be disappointed.
- Erika