Charleston Proton Pump Inhibitors Injury Lawyer
Although proton pump inhibitors (PPIs) are considered to be the greatest acid reducers on the market, like most drugs, they have side effects that range from irritating to deadly. In fact, many proton pump inhibitors should not be taken for long periods of time due to the damage they may cause. The difficulty with regulating how drugs are taken is that drug manufacturers sometimes withhold information on how a drug may affect people so they can continue to make a profit on their products. The results are not always pretty.
At the Steinberg Law Firm we have a good sense of how defective drugs may affect people and what they are, by law, entitled to in terms of obtaining damages for any injuries they sustain. When you bring a defective drug case involving proton pump inhibitors to us, you have the power of our firm behind you as you fight for justice. Talk to us. We are here to help you.
What are proton pump inhibitors ?
Proton pump inhibitors work by reducing the production of acid in the stomach by blocking the enzyme in the wall of the stomach that creates acid. By reducing the amount of acid generated in the stomach, a patient can, among other things, avoid duodenal and esophageal ulcers and allow existing ones to heal. Although there are a variety of PPIs on the market, no one drug is reportedly more effective than another, however, they are different in how they are broken down by the liver and how they interact with other drugs.
Proton pump inhibitors may also be used in treating other acid related conditions such as:
Zollinger-Ellision disease — when tumors cause too much acid, producing peptic ulcers
NSAID ulcers — ulcers generated by taking NSAIDs (non-steroidal anti-inflammatory drugs)
Used in combination with antibiotics for wiping out Helicobacter pylori (H. pylori)
H2 blockers and PPIs
In the mid 1970s the first drug to target stomach acid production was Tagamet (cimetidine). Tagamet turned out to be enormously popular and successful. Other H2 blockers followed: Pepcid (famotidine) and Zantac (ranitidine). H2 blockers are now a thing of the past and PPIs have taken over to reduce stomach acid. Proton pump inhibitors treat and prevent ulcers in the duodenum and the stomach, and they deal with other stomach acid issues, such as when acid flows back into the esophagus (gastroesophageal reflux disease or GERD).
As good as the PPIs are there is concern about overuse, possible drug interactions and side effects.
PPI side effects
The most common side effects associated with PPIs include:
Flatulence
Headaches
Nausea
Vomiting
Constipation
Abdominal pain
Rash
Diarrhea
Increased risk of C. difficile (Clostridium difficile)
Increased risk of osteoporosis related fractures of the spine, hip, wrist
Reduced absorption of Vitamin B12
Hypomagnesemia (low levels magnesium)
Heart attacks
Stevens-Johnson syndrome — serious skin/mucous membranes disorder, usually reaction to a medication/infection. Painful red/purplish rash that spreads and blisters.
Toxic epidermal necrolysis (TEN) — life threatening, with necrosis, erythema and bullous detachment of skin/mucous membranes. Possible exfoliation, sepsis and/or death
Pancreatitis
Reduced liver function
Reduced kidney function
Erythema multiforme
Serious allergy reactions
Drugs that interact with PPIs
PPIs Prilosec and Prilosec OTC reduce the effect of Plavix (a platelet aggregation inhibitor used to help prevent heart attacks) this combination must be avoided.
PPIs may affect the breakdown of some drugs by the liver, leading to an increased blood concentration of the other drug. E.g. Prilosec (omeprazole) is most likely out of the various PPIs to reduce the breakdown of drugs in the liver. This means taking Prilosec can increase the blood concentration of Dilantin, Valium and Warfarin.
PPIs reduce stomach acid that other drugs need to work, thus affecting the absorption of those drugs. PPIs reduce the concentration and absorption of Nizoral (ketoconazole) and increase the concentration and absorption of Lanoxin (digoxin).
PPIs on the market
PPIs available on the market today include:
Omeprazole/sodium bicarbonate – Zegerid, Zegerid OYC
Omeprazole – Prilosec, Prilosec OTC
Esomeprazole magnesium/naproxen – Vimovo
Aspirin/omeprazole – Yosprala
Esomeprazole – Nexium, Nexium IV, Nexium 24HR
Lansoprazole – Prevacid, Prevacid IV, Prevacid 24-Hour
Pantoprazole – Protonix
Dexlansoprazole – Dexilent, Dexilent Solutab (previously Kapidex)
Rabeprazole – Aciphex, Aciphex Sprinkle
Have you experienced serious complications from taking PPIs? Seek an experienced defective drug attorney from the Steinberg Law Firm. Contact an attorney as soon as you can, as each state has its own statute of limitations and other deadlines that may affect your ability to obtain compensation if you wait.
The Steinberg Law Firm understands what it takes to make a defective product case that results in fair and equitable compensation for you. Call us today for your free consultation and learn about your legal rights. Call The Steinberg Law Firm at 843-720-2800 as soon as possible. We are waiting to hear from you.
Our initial consultation is confidential and completely free of charge. You pay nothing to speak to a lawyer about your case. We understand that the claims process can be difficult, and the paperwork can really pile up. Our attorneys can help you understand the details of your case, your legal rights, and how to get the compensation and justice you deserve.
WE HAVE RECOVERED OVER $500 MILLION FOR CLIENTS IN THE LAST 10 YEARS, INCLUDING:
Leaders in the Legal Industry
Steinberg attorneys have been awarded numerous distinctions, such as Super Lawyers, Best Lawyers in America by U.S. News & World Report, Gedney M. Howe, Jr. Award for Outstanding Public Service, the SC Leadership in Law award, and has been voted Best Workers' Comp Firm in SC, among other distinctions.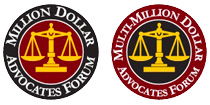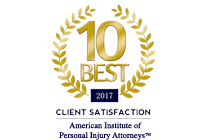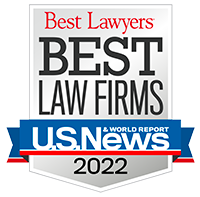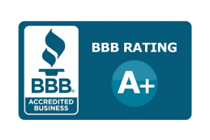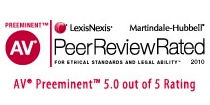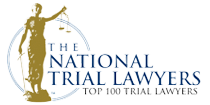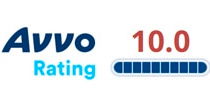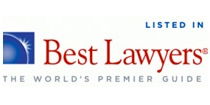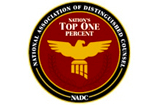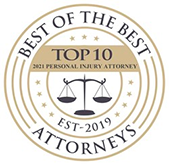 They have amazing lawyers!
They have worked on an impossible situation and exceeded all expectations in the resulting settlements. I would recommend the Steinberg Law Firm to anyone and everyone!
- Susan
My experience was excellent
From the first consultation to the end of my case I was kept updated step by step. My attorney worked hard for me and got me more than what I expected.
- Vanessa
I never felt like I was alone
My lawyer and his Paralegal were right with me the entire case. I never felt like I was alone. At every turn they were in my corner. Someone recommended me to Steinberg law firm and I gladly would do the same for someone else.
- Mike
I couldn't have asked for better
The people from the Steinberg group are top-notch. They handled my case extremely well, I couldn't have asked for a better performance. Thank you all so much for all you did for me.
- Brian
I am grateful for them!
At my worst, they honestly and carefully protected and defended my family on multiple levels. I'm a client for life and the integrity of this law firm is unmatched. Thank You Steinberg Law Family!!!
- Brandy
The people are thoughtful and professional
Questions and concerns always get answered and concerns are taken care of. Thank you all at Steinburg for a good experience and for showing me that you care about your clients.
- Joan
The best law firm
This the best law firm anyone could ever deal with. Mr. Pearlman will work hard to get everything that is owed to you. It was a pleasure to have been represented by this firm.
- Rena
A wonderful experience
Had a wonderful experience with Mr. Pearlman and his team. Thank you very much for your diligence and expertise.
- Meagan
I highly recommend them
They work as a team providing the best referrals and assistance to accomplish what my family and I needed. I highly recommend them because you won't be disappointed.
- Erika