Charleston Viagra Defective Drug Lawyer
Viagra (sildenafil) — a PDE5 inhibitor — opened a whole new world for men with erectile dysfunction and it became a hugely popular, famous drug in 1998 when the blue pill was approved by the U.S. Food and Drug Administration (FDA). It was touted as the first oral treatment for erectile dysfunction in the United States.
A PDE5 inhibitor is found in any of the erectile dysfunction drugs on the market, such as Viagra (sildenafil, Pfizer), Cialis (tadalafil, Eli Lilly & Company), Stendra (avanafil, Mist Pharmaceuticals), and Levitra and Staxyn (vardenafil, Bayer Pharmaceuticals, GlaxoSmithKline, and Schering-Plough). PDE5 or phosphodiesterase type 5, inhibitors cause the dilatation of blood vessels in the penis and lungs. These inhibitors help maintain an erection and cause a drop in blood pressure.
By 2012 the astonishing revenue Viagra earned its maker, Pfizer, was $2 billion. Men had paid out millions to deal with the thorny issues of erectile problems. It seemed Pfizer had the answer, but then the question became not how to deal with erectile dysfunction, but how to deal with sudden vision and hearing loss, priaprism and melanoma, a skin cancer. Melanoma kills some 10,000 people in the United States and two-thirds of these deaths are men.
Discovering that the drug meant to improve your quality of life was in fact making you sick or possibly killing you can be heartbreaking. What can be done? How can you find justice for being sold a defective drug? Talk to an experienced defective drug lawyer at the Steinberg Law Firm.
We know what it is like to feel let down, afraid and betrayed by a medication ostensibly designed to help you. Our defective drug attorneys are here to help you get the financial compensation you deserve.
The first lawsuits
Viagra is noted for its long and somewhat checkered history of lawsuits for the unexpected and serious side effects. Over the past two decades drug maker Pfizer has paid out millions to consumers suffering from a range of issues.
In 2007 the FDA told Pfizer to modify their label to include a warning about sudden hearing loss. This was in response to reported cases of hearing loss followed by lawsuits filed by disgruntled consumers. Next, came lawsuits alleging sudden vision loss caused by a condition called non-arteritic ischemic optic neuropathy. Then, lawsuits involving heart issues came to light. This issue was caused by the sudden drop in blood pressure which can lead to cardiac arrest in some users. Then another condition called priaprism — an erection that lasts more than four hours, a medical emergency.
The bad news for Pfizer did not stop coming. A medical study published by JAMA Internal Medicine indicated that Viagra users might have a higher risk of developing melanoma. The study included over 25,000 males and it found those who used the drug had a higher risk of acquiring melanoma. Men who take Viagra may be 84 percent more likely to develop melanoma. In fact the drug may inhibit the body's ability to fight the cancer.
As of late 2018 the number of Viagra lawsuits was close to 900 and many lawyers are anticipating more cases will be filed.
Melanoma skin cancer signs and symptoms
This highly aggressive cancer can be deadly if not treated. Melanomas can appear on a man's trunk, back, neck and head, and may grow from existing moles that suddenly change shape, color or size. Early signs and symptoms of melanoma include:
A new mole larger than the size of a pencil eraser
A new spot larger than the size of a pencil eraser
Changes in the color/border of a mole
Red area around mole/spot extends outward to skin
Painful, itchy, tender spot
Sore skin than will not heal
Surface changes to existing mole such as oozing, scaly crust and bleeding
Common factors a jury may consider regarding Viagra damages awards
Long term injuries affecting a plaintiff's health, enjoyment of life
Extent/duration of Viagra injury (hospitalization, other medical care relating to melanoma)
Effect of melanoma on the plaintiff's overall mental health/well being
Pain/anguish suffered in the past and likely suffered in the future
Loss of plaintiff's life to wrongful death as a result of acquiring melanoma skin cancer
Failure of drug company to warn users and medical personnel
Making and marketing a defective drug
Deceptive trade practices
Negligent misrepresentation
Breach of express/implied warranties
Were you diagnosed with melanoma after taking Viagra?
The Steinberg Law Firm understands what it takes to make a strong defective drug case that results in fair and equitable compensation for you. Call us today for your free consultation and learn about your legal rights. Call The Steinberg Law Firm at 843-720-2800 as soon as possible to tell us your story.
Defective drug lawsuits (personal injury lawsuits) are extremely complex, and making sure you have an experienced Viagra lawyer from the Steinberg Law Firm makes certain you do not face any potential pitfalls.
Our initial consultation is confidential and completely free of charge. You pay nothing to speak to a lawyer about your case. We understand that the claims process can be difficult, and the paperwork can really pile up. Our attorneys can help you understand the details of your case, your legal rights, and how to get the compensation and justice you deserve.
WE HAVE RECOVERED OVER $500 MILLION FOR CLIENTS IN THE LAST 10 YEARS, INCLUDING:
Leaders in the Legal Industry
Steinberg attorneys have been awarded numerous distinctions, such as Super Lawyers, Best Lawyers in America by U.S. News & World Report, Gedney M. Howe, Jr. Award for Outstanding Public Service, the SC Leadership in Law award, and has been voted Best Workers' Comp Firm in SC, among other distinctions.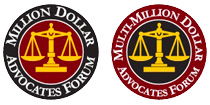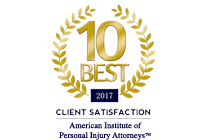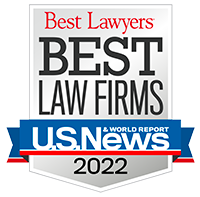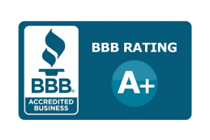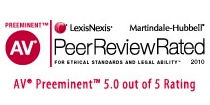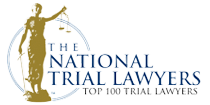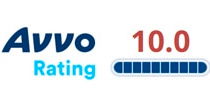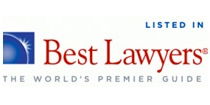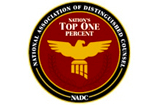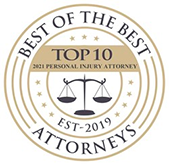 They have amazing lawyers!
They have worked on an impossible situation and exceeded all expectations in the resulting settlements. I would recommend the Steinberg Law Firm to anyone and everyone!
- Susan
My experience was excellent
From the first consultation to the end of my case I was kept updated step by step. My attorney worked hard for me and got me more than what I expected.
- Vanessa
I never felt like I was alone
My lawyer and his Paralegal were right with me the entire case. I never felt like I was alone. At every turn they were in my corner. Someone recommended me to Steinberg law firm and I gladly would do the same for someone else.
- Mike
I couldn't have asked for better
The people from the Steinberg group are top-notch. They handled my case extremely well, I couldn't have asked for a better performance. Thank you all so much for all you did for me.
- Brian
I am grateful for them!
At my worst, they honestly and carefully protected and defended my family on multiple levels. I'm a client for life and the integrity of this law firm is unmatched. Thank You Steinberg Law Family!!!
- Brandy
The people are thoughtful and professional
Questions and concerns always get answered and concerns are taken care of. Thank you all at Steinburg for a good experience and for showing me that you care about your clients.
- Joan
The best law firm
This the best law firm anyone could ever deal with. Mr. Pearlman will work hard to get everything that is owed to you. It was a pleasure to have been represented by this firm.
- Rena
A wonderful experience
Had a wonderful experience with Mr. Pearlman and his team. Thank you very much for your diligence and expertise.
- Meagan
I highly recommend them
They work as a team providing the best referrals and assistance to accomplish what my family and I needed. I highly recommend them because you won't be disappointed.
- Erika