Charleston GranuFlo and NaturaLyte Defective Drug Lawyer
Serious side effects and other problems with medications frequently do not become evident until the drug starts harming consumers. Many drugs out on the market today went out to consumers without thorough testing and checking for side effects. In fact, it is well known that drug companies have been known to push physicians to market their products off label, and use the questionable drug to treat conditions it was never approved to treat. No one should be in a situation where the medical help they need is the very thing that seriously harms them or causes death.
At the Steinberg Law Firm we understand what it is like to discover that a drug you thought was helping is actually harming you. We are here to help you get the compensation you deserve. Our personal injury attorneys know the ins and outs of defective drug cases and work with you one-on-one to get justice.
About GranuFlo/NaturaLyte used in dialysis
Dialysis is supposed to save lives, not put patients at risk for serious heart problems or death. Two dialysis products made and marketed by Fresenius Medical Care (FMC), headquartered in Bad Homburg vor der Hohe, Germany, which produces medical supplies primarily to facilitate or aid renal dialysis, could seriously harm and/or kill patients.
Fresenius Medical Care has over 2,200 dialysis clinics in the United States. Recently the company's internal memo warning about GranuFlo/NaturaLyte was leaked to the Food and Drug Administration (FDA). According to the information gathered by attorneys suing FMC, GranuFlo/NaturaLyte contain ingredients that can cause the risk of a heart attack to spike.
Dialysis is a process where the patient is hooked up to a machine to filter their blood. GranuFlo, a dry acid concentrate and NaturaLyte, a liquid concentrate are used during the process to help failing kidneys filter waste products from the blood. During the process, the machine also filters out excess water and salt from the blood and controls the patient's blood acid level. The active ingredient in GranuFlo/NaturaLyte is sodium diacetate. During dialysis using GranuFlo/NaturaLyte, the patient gets more than the usual amount of bicarbonate than they would be received using other brands of dialyses. To neutralize the blood acid levels, an alkaline substance must be added to the blood.
According to FMC's marketing material and claims, GranuFlo/NaturaLyte, introduced in 2003, are effective and safe. As it turns out, neither product is safe because every dialysis patient has a different blood acid level. This is important to know because most other dialysis concentrates do not contain any or include very little bicarbonate, because physicians add the needed, correct amount themselves.
Fresenius Medical Care markets their products as all-in-one. However, one size does not fit all when it comes to treating patients with differing blood acid levels. Furthermore, doctors were not advised GranuFlo/NaturaLyte already contributed to bicarbonate levels and because they did not know that, more bicarbonate was added to the GranuFlo/NaturaLyte concentrates — a bicarbonate overdose. Many heart conditions and deaths could have been avoided if doctors had been provided the information they needed to help their patients. GranuFlo contains 8.0 mEq/L of acetate and NaturaLyte Liquid contains 4.0 mEq/L, far more than other competing products on the market.
What happens when a patient gets too much bicarbonate?
Too much bicarbonate has been known to cause:
Metabolic alkalosis
Heart failure
Congestive heart failure
Sudden cardiac death
Cardiopulmonary arrest
Various, potentially permanent cardiovascular injuries
Low blood pressure
Low oxygen pressure in blood, hypoxemia
Low potassium levels, hypokalemia
Dangerously high blood carbon dioxide levels, hypercapnia
Irregular heartbeat
Stroke
Fresenius Medical Care leaked memo
Along with not warning doctors about not adding more bicarbonate to the concentrates, FMC knowing about the problem, wrote an internal memo to FMC staff in 2011 outlining the risk of heart complications, stating, "This issue needs to be addressed urgently." The company did not warn other doctors or its customer clinics. It did however warn doctors at its own dialysis centers. The warning saved FMC's patients, but did not help or warn over 125,000 patients at other clinics.
The internal memo was leaked to the FDA and FMC finally took action by alerting doctors and changing its product packaging. In 2012 the FDA issued a Class 1 recall, the highest level for products that cause serious adverse health outcomes or death.
Fresenius Medical Care has given the FDA a new dialysis solution to approve, one that does not have sodium diacetate in it.
Talk to a lawyer
Have you or your family members experienced serious complications from dialysis? Seek an experienced dialysis GranuFlo/NaturaLyte attorney from the Steinberg Law Firm. Contact an attorney as soon as you can, as each state has its own statute of limitations and other deadlines that may affect your ability to obtain compensation if you wait.
The Steinberg Law Firm understands what it takes to make a defective product case that results in fair and equitable compensation for you. Call us today for your free consultation and learn about your legal rights. Call the Steinberg Law Firm at 843-720-2800 as soon as possible.
Our initial consultation is confidential and completely free of charge. You pay nothing to speak to a lawyer about your case. We understand that the claims process can be difficult, and the paperwork can really pile up. Our attorneys can help you understand the details of your case, your legal rights, and how to get the compensation and justice you deserve.
WE HAVE RECOVERED OVER $500 MILLION FOR CLIENTS IN THE LAST 10 YEARS, INCLUDING:
Leaders in the Legal Industry
Steinberg attorneys have been awarded numerous distinctions, such as Super Lawyers, Best Lawyers in America by U.S. News & World Report, Gedney M. Howe, Jr. Award for Outstanding Public Service, the SC Leadership in Law award, and has been voted Best Workers' Comp Firm in SC, among other distinctions.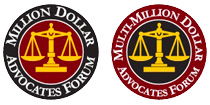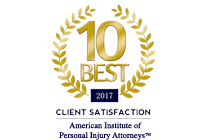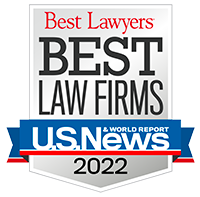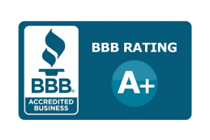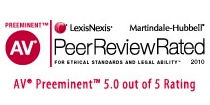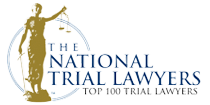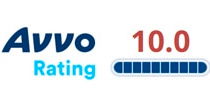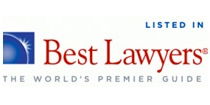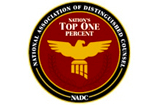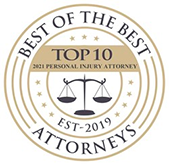 They have amazing lawyers!
They have worked on an impossible situation and exceeded all expectations in the resulting settlements. I would recommend the Steinberg Law Firm to anyone and everyone!
- Susan
My experience was excellent
From the first consultation to the end of my case I was kept updated step by step. My attorney worked hard for me and got me more than what I expected.
- Vanessa
I never felt like I was alone
My lawyer and his Paralegal were right with me the entire case. I never felt like I was alone. At every turn they were in my corner. Someone recommended me to Steinberg law firm and I gladly would do the same for someone else.
- Mike
I couldn't have asked for better
The people from the Steinberg group are top-notch. They handled my case extremely well, I couldn't have asked for a better performance. Thank you all so much for all you did for me.
- Brian
I am grateful for them!
At my worst, they honestly and carefully protected and defended my family on multiple levels. I'm a client for life and the integrity of this law firm is unmatched. Thank You Steinberg Law Family!!!
- Brandy
The people are thoughtful and professional
Questions and concerns always get answered and concerns are taken care of. Thank you all at Steinburg for a good experience and for showing me that you care about your clients.
- Joan
The best law firm
This the best law firm anyone could ever deal with. Mr. Pearlman will work hard to get everything that is owed to you. It was a pleasure to have been represented by this firm.
- Rena
A wonderful experience
Had a wonderful experience with Mr. Pearlman and his team. Thank you very much for your diligence and expertise.
- Meagan
I highly recommend them
They work as a team providing the best referrals and assistance to accomplish what my family and I needed. I highly recommend them because you won't be disappointed.
- Erika