Charleston SSRI Birth Defect Lawyer
SSRIs are used to treat depression, anxiety, panic disorder, post-traumatic stress disorder and social phobia. SSRIs, however, are a medication that might increase the risks of having a child with birth defects. And the drug maker did not warn its consumers about the devastating side effects.
If your child was born with a birth defect, and you have been taking SSRIs, come see us at Steinberg Law Firm. Here you have a safe place to tell your story and to find out how you can hold Big Pharma accountable for the damage SSRIs caused. A birth of a child should be a happy event and not one filled with pain and grief from the negligent marketing of a drug. We do understand your pain and are here to help you.
SSRI drugs named
The Federal Drug Administration (FDA) approved the first SSRI in 1988 and since then more of them have been developed and marketed. Currently, many SSRI drugs are on the market and you may have heard of some of them, but not have realized how dangerous they could be. The following is a list of drugs that have been linked to an increased risk of birth defects.
Zoloft – sertraline (Pfizer)
Paxil, Pexeva, Brisdelle, Paxil CR – paroxetine (GlaxoSmithKline)
Lexapro – escitalopram (Forest Laboratories)
Prozac, Sarafem – fluoxetine (Eli Lilly & Company)
Celexa – citalopram (Forest Laboratories)
Luvox – fluvoxamine (Jazz Pharmaceuticals)
Symbyax – olanzepine/fluoxetine (Eli Lilly)
Viibryd – vilazodone hydrochloride (MercKgaA, licensed by Clinical Data, bought by Forest Laboratories)
Effexor (Venlafaxine) (Pfizer)
Prisitq (Desvenlafaxine) (Pfizer)
Birth defects and SSRIs
Pregnant women should be very cautious about taking SSRIs. While it is possible for a mother taking SSRIs to have a healthy baby, the list of complications and defects from these drugs can prove to be dangerous. A baby born with birth defects may not necessarily require a birth defect surgery, a financially difficult situation that can burden a family for the rest of their lives and the life of their child. What's more, even years after a child's birth and corrective surgery, SSRI children require more procedures as they age.
Birth defects linked to SSRI drugs include:
Miscarriage
Right ventricular outflow tract obstruction (pulmonary atresia)
Atrial septal defect (ASD)
Heart malformations
Persistent pulmonary hypertension (PPHN) – Studies show women taking SSRIs during the last three months of pregnancy were six times more likely to deliver babies born with PPHN.
Hypoplastic left heart syndrome (HLHS)
Transposition of great arteries (TGA)
Coarctation of aorta
Tetralogy of Fallot (TOF – four heart defects together)
Ventral septal defect (VSD)
Gastroschisis – stomach/intestine outside of body
Abdominal wall defect (omphalocele)
Cloacal exstrophy
Intestinal atresia
Anal atresia – complete/partial closure of anus
Spina bifida
Dandy-Walker Syndrome
Anencephaly
Hydrocephaly
Encephalocele (neural tube defect/sac-like protrusions of brain)
Cleft lip
Cleft palate
Cranial skull (craniosynostosis)
Polydactyly
Club foot – one/both
Limb reduction
Anotia/Microtia
Mental deficiencies
Esophageal atresia
Diaphragmatic hernia
Autism
Hypospadias
Congenital glaucoma
Neonatal Abstinence Syndrome – infants in drug withdrawal
Motor developmental delay
At the Steinberg Law firm we know that it is very costly for you and your family, financially and emotionally to cope and care for a child born with a birth defect. We can assist you in obtaining compensation for your losses by filing a defective drug, personal injury lawsuit against the manufacturer who did not warn your doctor or you of the devastating side effects of SSRIs.
Damages obtainable under the law
While each case is unique, with the circumstances of the case typically dictating a range of compensation for injuries, in general a plaintiff may be awarded:
Medical costs
Future medical costs
Loss of potential earnings
Pain and suffering
Possibly punitive damages
The Steinberg Law Firm understands what it takes to make a strong defective drug case that results in fair and equitable compensation for you. Call us today for your free consultation and learn about your legal rights. Call The Steinberg Law Firm at 843-720-2800 as soon as possible to tell us your story.
Defective drug lawsuits and personal injury lawsuits are complex. Making sure you have an experienced SSRI birth defect lawyer from the Steinberg Law Firm makes certain you do not face any potential pitfalls.
Our initial consultation is confidential and completely free of charge. You pay nothing to speak to a lawyer about your case. We understand that the claims process can be difficult, and the paperwork can really pile up. Our attorneys can help you understand the details of your case, your legal rights, and how to get the compensation and justice you deserve.
WE HAVE RECOVERED OVER $500 MILLION FOR CLIENTS IN THE LAST 10 YEARS, INCLUDING:
Leaders in the Legal Industry
Steinberg attorneys have been awarded numerous distinctions, such as Super Lawyers, Best Lawyers in America by U.S. News & World Report, Gedney M. Howe, Jr. Award for Outstanding Public Service, the SC Leadership in Law award, and has been voted Best Workers' Comp Firm in SC, among other distinctions.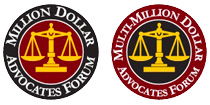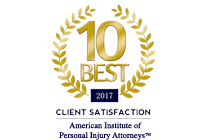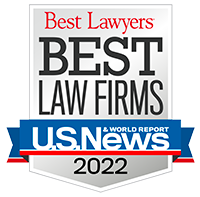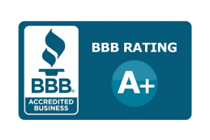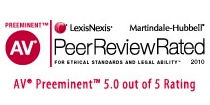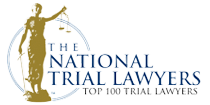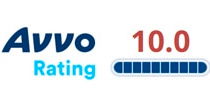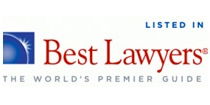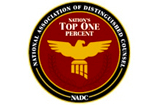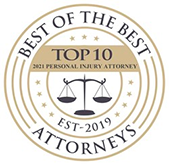 They have amazing lawyers!
They have worked on an impossible situation and exceeded all expectations in the resulting settlements. I would recommend the Steinberg Law Firm to anyone and everyone!
- Susan
My experience was excellent
From the first consultation to the end of my case I was kept updated step by step. My attorney worked hard for me and got me more than what I expected.
- Vanessa
I never felt like I was alone
My lawyer and his Paralegal were right with me the entire case. I never felt like I was alone. At every turn they were in my corner. Someone recommended me to Steinberg law firm and I gladly would do the same for someone else.
- Mike
I couldn't have asked for better
The people from the Steinberg group are top-notch. They handled my case extremely well, I couldn't have asked for a better performance. Thank you all so much for all you did for me.
- Brian
I am grateful for them!
At my worst, they honestly and carefully protected and defended my family on multiple levels. I'm a client for life and the integrity of this law firm is unmatched. Thank You Steinberg Law Family!!!
- Brandy
The people are thoughtful and professional
Questions and concerns always get answered and concerns are taken care of. Thank you all at Steinburg for a good experience and for showing me that you care about your clients.
- Joan
The best law firm
This the best law firm anyone could ever deal with. Mr. Pearlman will work hard to get everything that is owed to you. It was a pleasure to have been represented by this firm.
- Rena
A wonderful experience
Had a wonderful experience with Mr. Pearlman and his team. Thank you very much for your diligence and expertise.
- Meagan
I highly recommend them
They work as a team providing the best referrals and assistance to accomplish what my family and I needed. I highly recommend them because you won't be disappointed.
- Erika