South Carolina Truck Accident Back Injury Attorneys
Being involved in a serious South Carolina truck accident can result in a wide range of serious injuries. Among the most common types of injuries, however, are back injuries. Depending on the type and extent of the injury, a spine injury can change the course of an accident victim's life. Back injuries often result in limited mobility, lifelong pain and potentially paralysis.
At the Steinberg Law Firm, we represent clients who have been seriously injured in semi-truck accidents, helping them recover fair compensation for what they have been through. Unlike other law firms that pick and choose only the cases with the highest potential payouts, we pride ourselves in helping as many people as we can get their life back on track after a serious accident.
Types of Spinal Injuries
The back is made up of bones, muscles, ligaments, tendons and other tissue, all of which can be damaged in a truck accident. While many spine injuries heal, the seriousness of the symptoms an accident victim experience depend on the type of damage caused to the back. For example, the following are common types of back injuries in South Carolina truck accidents:
Compression fractures: A compression fracture is a small crack on one or more vertebra. Compression fractures can interfere with breathing and often result in persistent, excruciating pain.
Vertebrae fractures: The vertebra, or spinal bones, can break if enough pressure is applied to them in a truck accident. Often, a fractured vertebra can pinch a spinal nerve, or even permanently damage the nerve, potentially resulting in paralysis.
Herniated discs: A disc refers to the soft, cushion-like tissue that rests between each vertebra. When excessive for is applied to the spine, these discs can break, rupture or bulge. Disc injuries are extremely painful and often require long-term treatment.
Back strains: A back strain is an injury to the muscles or tendons in the back. Often, a strain occurs as the result of a twisted, torn or pulled muscle or tendon.
Back sprains: Back sprains, while similar in name to strains, are different in that a sprain refers to the stretching or tearing of a ligament. A ligament is a tough fibrous band that connects two or more bones and prevents the joint from overextending.
Back injuries are extremely common in South Carolina truck accidents. Accident victims who have sustained a serious spinal injury are encouraged to reach out to a dedicated injury lawyer to discuss their case.
Contact the Steinberg Law Firm for Immediate Assistance With Your South Carolina Truck Accident Claim
If you have been hurt in a Charleston truck accident, our South Carolina personal injury lawyers want to help. We represent clients in all types of injury claims, including those involving serious semi-truck crashes, tractor-trailer collisions, and other accidents involving large trucks and commercial vehicles. Our team of attorneys are both skilled negotiators as well as aggressive litigators, and seamlessly switch between those roles when necessary. Collectively, we have over 200 years of experience handling almost every type of personal injury case imaginable. Given this broad base of experience, chances are, we have handled a case just like yours. To learn more about how we can help you pursue a claim for compensation based on the injuries you or your loved one has sustained, call (843) 720-2800, or contact us through our online form. We represent clients in Charleston and throughout South Carolina. Calling is free, and because we offer a No Fee Promise, you do not pay unless we win. We look forward to speaking with you and helping you and your family through the recovery process.
WE HAVE RECOVERED OVER $500 MILLION FOR CLIENTS IN THE LAST 10 YEARS, INCLUDING:
Leaders in the Legal Industry
Steinberg attorneys have been awarded numerous distinctions, such as Super Lawyers, Best Lawyers in America by U.S. News & World Report, Gedney M. Howe, Jr. Award for Outstanding Public Service, the SC Leadership in Law award, and has been voted Best Workers' Comp Firm in SC, among other distinctions.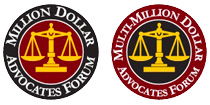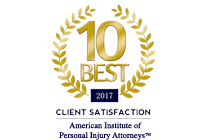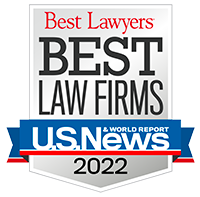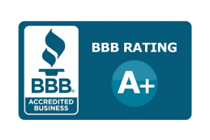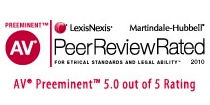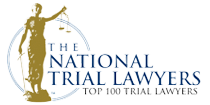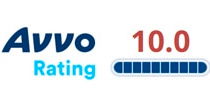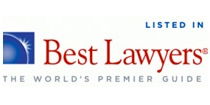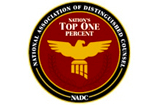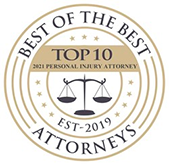 They have amazing lawyers!
They have worked on an impossible situation and exceeded all expectations in the resulting settlements. I would recommend the Steinberg Law Firm to anyone and everyone!
- Susan
My experience was excellent
From the first consultation to the end of my case I was kept updated step by step. My attorney worked hard for me and got me more than what I expected.
- Vanessa
I never felt like I was alone
My lawyer and his Paralegal were right with me the entire case. I never felt like I was alone. At every turn they were in my corner. Someone recommended me to Steinberg law firm and I gladly would do the same for someone else.
- Mike
I couldn't have asked for better
The people from the Steinberg group are top-notch. They handled my case extremely well, I couldn't have asked for a better performance. Thank you all so much for all you did for me.
- Brian
I am grateful for them!
At my worst, they honestly and carefully protected and defended my family on multiple levels. I'm a client for life and the integrity of this law firm is unmatched. Thank You Steinberg Law Family!!!
- Brandy
The people are thoughtful and professional
Questions and concerns always get answered and concerns are taken care of. Thank you all at Steinburg for a good experience and for showing me that you care about your clients.
- Joan
The best law firm
This the best law firm anyone could ever deal with. Mr. Pearlman will work hard to get everything that is owed to you. It was a pleasure to have been represented by this firm.
- Rena
A wonderful experience
Had a wonderful experience with Mr. Pearlman and his team. Thank you very much for your diligence and expertise.
- Meagan
I highly recommend them
They work as a team providing the best referrals and assistance to accomplish what my family and I needed. I highly recommend them because you won't be disappointed.
- Erika